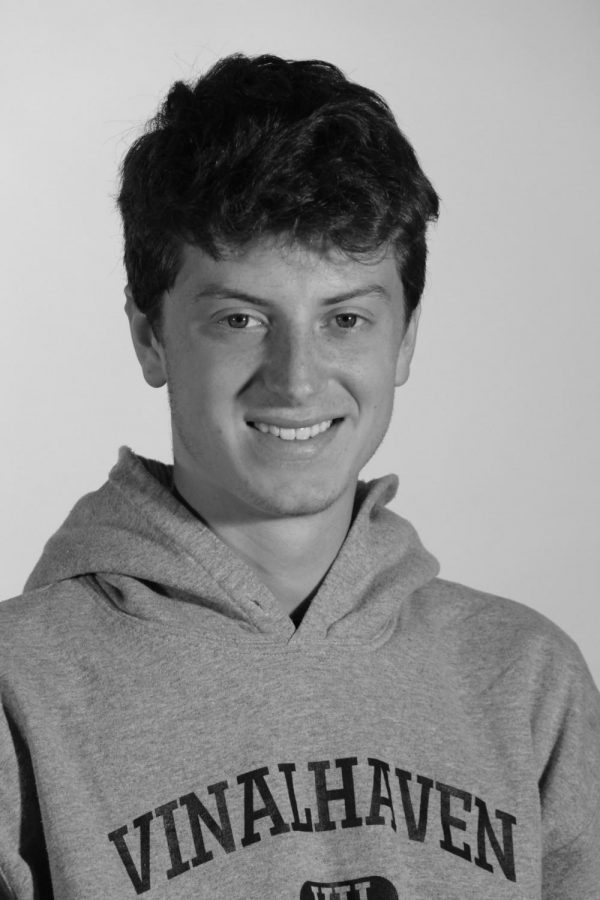 What elementary school did you go to?
Shady Hill School
What other activities are you involved in at CRLS and/or in the community?
Cambridge Youth Council, Student Government, Soccer, Diving, Theatre, Mentoring, and Club 4
If you could interview anyone, dead or alive, who would it be and WHY?
Michael Jackson because Michael Jackson.
William Reed, Layout Designer
Jun 04, 2019

Prom 2019: A Night to Remember

(Story)

Jun 04, 2019

William's Wordsearch: May

(Story)

Jun 04, 2019

Sisters on the Runway Shines

(Story)

May 05, 2019

CRLS Responds: What's your favorite season?

(Story/Media)

May 01, 2019

William's Wordsearch

(Story)

Mar 29, 2019

"The 39 Steps" to Compete in Drama Festival Finals

(Story)

Feb 28, 2019

Co-Chairs of CYC: An Update from the Cambridge Youth Council

(Story)

Feb 28, 2019

Singing Valentines Sing Their (and Your) Hearts Out

(Story)

Nov 30, 2018

A Family Tradition: Sweet Potato Pie

(Story/Media)

Nov 30, 2018

Lighten the Load: Making Backpack Weight Healthy

(Media)

Nov 29, 2018
Nov 29, 2018

November Word Search

(Story/Media)

Nov 01, 2018

CRLS Responds: "What is your favorite holiday?"

(Story)

Oct 31, 2018

Door Decorating Contest

(Story/Media)

Oct 31, 2018

Club Day Offers New Opportunities

(Story)

Sep 28, 2018

CRLS Remembers: Richelle Robinson (2002-2018)

(Story)