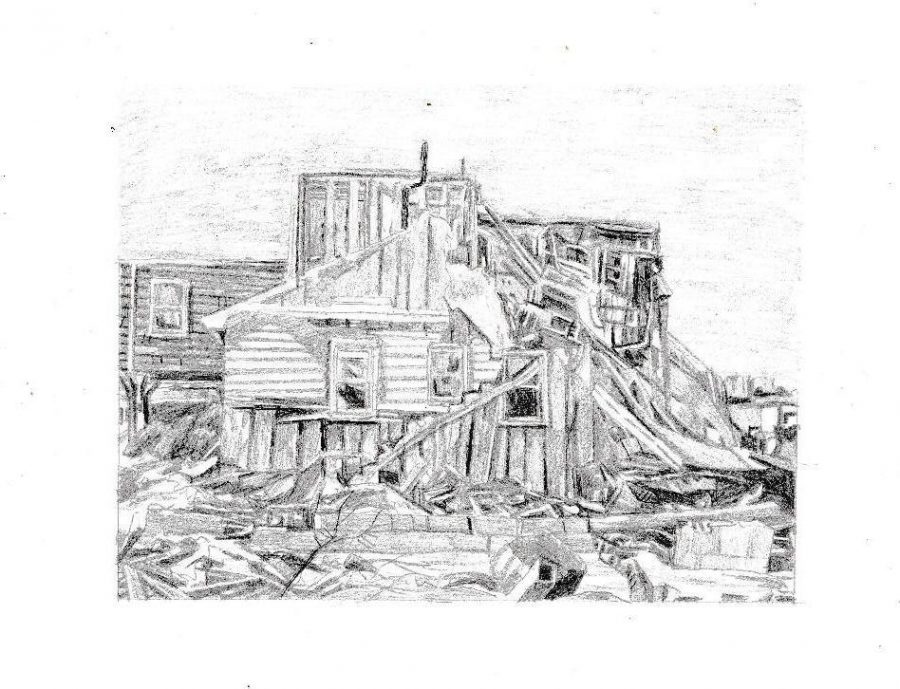 Hannah Chun, Around School Editor
October 9, 2020
On September 15th, a catastrophic hurricane, Sally, loomed above the Gulf of Mexico. Already, it was working its way toward the Southeast of the U.S. at a mere two miles per hour, yet leaving meteorologists concerned by the severe damage it was inflicting to the coasts of Mississippi, Florida, and Alabama--the slow pace was actually causing more harm. By Wednesday, hundreds of people in that area were already desperately escaping floodwaters. "It's incredible that so many storms can develop all at once and that we've already had so many hurricanes when there are still two months left in the hurricane season," physics teacher Ms. Kristin Newton told the Register Forum. "I'm also baffled by the idea of getting over 30 inches of rain at once. I can't even imagine it." That Wednesday night, the Category 2 hurricane was already ten miles northwest of Troy, Alabama and was continuing its way up to the Northeast at nine miles per hour with wind speeds of 35 miles per hour. Citizens panicked as their towns flooded, the rivers filled up, and houses and other buildings were eradicated. "The effects of Hurricane Sally on the coast of the State of Florida are devastating. Anytime people live near the ocean, they have an even greater chance of being affected by harsh weather such as this recent storm. It is interesting to know that 2020 now has a record breaking Atlantic hurricane season. I believe the earth goes through cycles every 100+ years, and we may be living through one of those right now,"
Charlie Bonney, Managing Editor
October 8, 2020
Although Cambridge Public Schools (CPS) have chosen not to return to in-person learning this fall for most students, some school districts around the Boston area have invited students back to learn in the classroom. The return to school in the COVID-19 era is creating difficulties for administrators who are seeking to create a better learning environment while also ensuring the safety of their students. However, administrators are worried about whether or not safety measures in school buildings will be enough to open schools without the risk of an outbreak.  Recently, Dover-Sherborn High School and Lincoln-Sudbury Regional High School both announced that they would begin the school year online. This announcement altered the schools' original plan, which was to begin the school year in a hybrid—online and in-person—format. The alterations made by both of the schools came after police broke up parties violating state-mandated COVID-19 restrictions in both school districts. The Lincoln-Sudbury case has made national headlines as charges have been filed against the hosts of the party as well as the parents of the hosts. 
Luna Valayannopoulos-Akrivou, Around School Editor
October 8, 2020
This year's first day of school was anything but typical, with the transition to online learning. While students were not able to meet up on campus, CRLS was still able to welcome over 900 new students to the school. Freshman Julliette Coley emphasizes the fact that, "six months ago, around the time the COVID-19 pandemic became major in the United States, I never would've expected my first day, never mind potentially my first semester and my first year of high school to be done remotely."  Teachers were as nervous as students, as they were tasked with changing their whole curriculum and lesson plans to fit the remote learning guidelines. Ms. Kristen Newton, a physics teacher, said that, "We are literally rebuilding everything we are teaching from scratch. Everything about the way that learning happens has to change."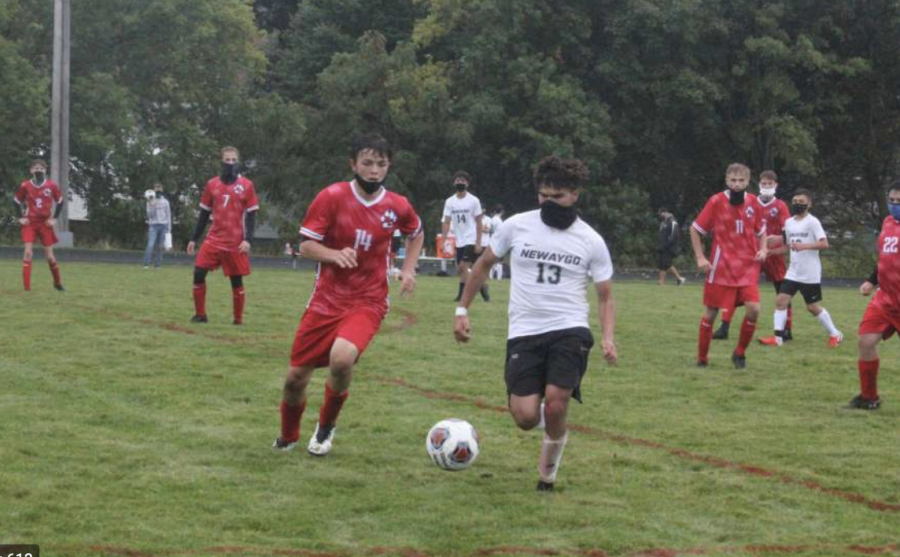 Graham Quigley, Sports Editor
October 6, 2020
On September 3rd, Cambridge Public Schools' (CPS) school committee voted to approve the return of high school athletics at CRLS with strict regulations. Since the beginning of the summer, youth and club sports across the country have already begun their reopening protocols.  In March, when the country was just beginning to reckon with the immense danger that COVID-19 presented, youth, club, and high school sports across the country were postponed, and put on hold for months. For many teenagers and children, sports are a huge part of their lifestyle and character, and the cancellation of senior year seasons and "what could have been" clearly impacted these people.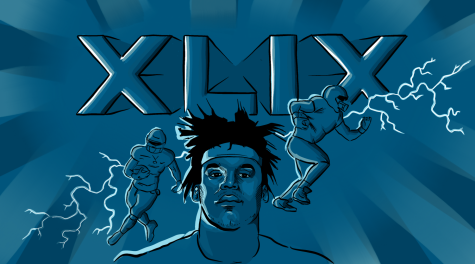 Predictions Ahead of the 2020-2021 NFL Season
October 5, 2020
The 101st NFL season is sure to be unprecedented, as the threat of COVID-19, lack of preseason games, and movement of some of the game's biggest stars will lead to less predictability in an already unpredictable sport. Additionally, the NFL will be using a new playoff format for the 2020 season where a third wild card team is added (two last year) and only the first seed in each conference gets a bye week (first two last year). Could we see a repeat champion? How will the Patriots fare in the post-Brady era? Can the Saints finally win a second Super Bowl with Drew Brees? Answers to these questions and many more below: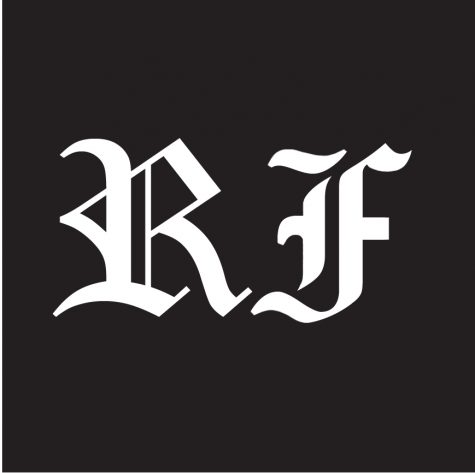 CRLS Seniors Respond: What Will You Remember About Your Spring Sports Team and What Will You Miss the Most?
June 17, 2020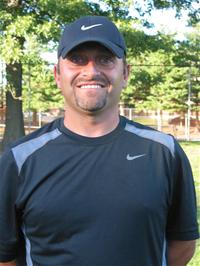 COVID-19 Pandemic Affects Club Sports Summer Season
June 16, 2020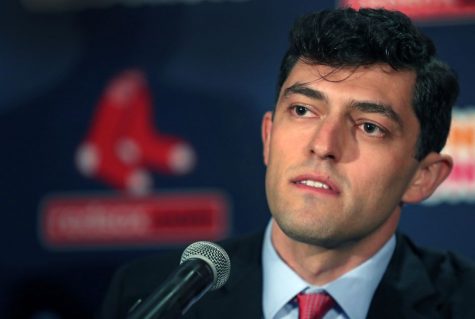 The Rays Way Is Coming to Boston
June 16, 2020
George Moscapidakis, Contributing Writer
October 10, 2020
This month you can stream Mulan, a classic Disney movie remade in live action. But by paying the $30 fee, you will also be putting money into the hands of a corporation that wants to appeal to a Chinese audience while sidestepping the prevalent abuse of human rights in China. The Chinese government has been guilty of a number of human rights violations, including moving Uighurs, the Muslim ethnic minority in Xianjiang, into internment camps and attempting to destroy the Muslim population in the regionーthe very place where much of the film was shot. The Muslim population living in the region are under constant surveillance, having to fight against the suppression of their language and culture, while also trying to avoid being sent to internment camps. The Disney corporation has put a price on silence and compliance with one of the most horrific cases of human rights abuse seen in recent years.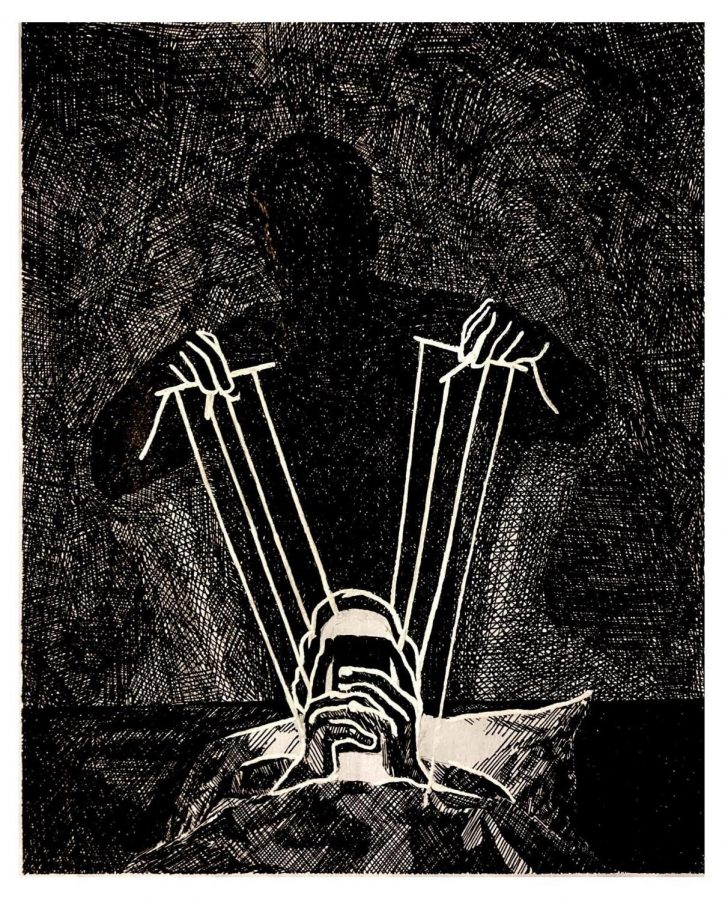 Zoe Mello Zdraveski, Contributing Writer
October 8, 2020
On September 9th, The Social Dilemma hit Netflix. Diving into the darker sides of social media, the documentary dissects the constructed manipulation of the algorithms we all interact with so frequently, and the terrifying rise of surveillance capitalism. While its themes are familiar, director Jeff Orlowski manages to weave interviews with the reformed creators of these platforms and their far-reaching, unprecedented effects on the world, into a compellingly terrifying storm of ethical panic. The film sounds like a lot to take in, mostly because it is. Various experts who were present on the front lines of the development of these apps share their stories, detailing how the commodification of human attention and the interests of advertisers govern the design model of all the social tools we devote so much attention to. Among them is the driving force of the film, Tristan Harris, a former Google employee who pivoted to found the Center for Human Technology and focus his life on advocating for the regulation of these corporations. Harris and his constituents certainly provide a horrifying and comprehensive portrait of their consequences, among them misinformation, internet addiction, and political polarization. The "like" button, apparently originally intended as a modicum of positivity, has bred dopamine highs, a very tangible connection to the mental health of users, and has become a tool to harvest data.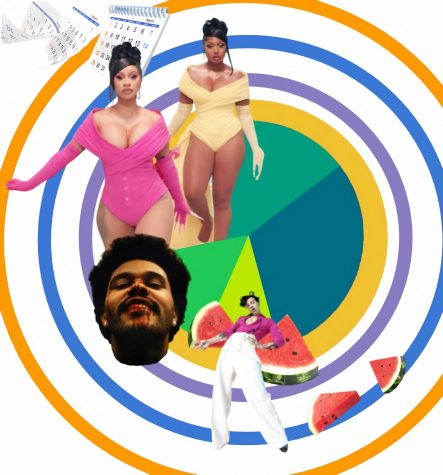 October 7, 2020
Once you hear it, it never leaves your head. It becomes the trademark of the summer, the anthem that enters every aspect of the season, from parties to sports games and beyond. However, how does one crown a winner in a world where all these social events are canceled or minimized to just the "absolutely necessary"? The CRLS official 2020 song of the summer has yet to earn its status, and throughout this strange and powerful summer of emotional and political upheaval, there simply has not been a tune at the level of ubiquity (Despacito and Old Town Road levels) we are used to. Despite these limitations, Harry Styles, The Weeknd, and Cardi B have laid their hands on an informal title; here are CRLS' top three songs of the summer, elected by the students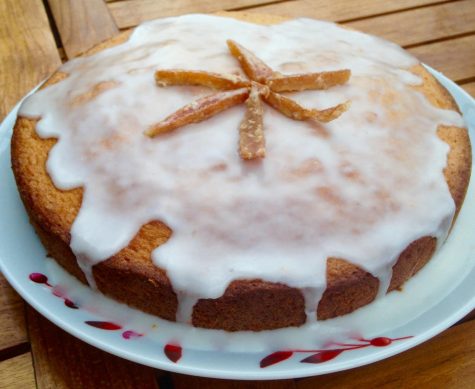 Olive Oil Citrus Cake: Perfect for the Fall
October 5, 2020
Olive oil is an ingredient used globally, but it never gets any of the limelight it deserves. We nonchalantly use it to oil hot pans or pour over our salads, without ever even realizing its potential in baking. At one point in time, olive oil had great value in people's minds (it was even used as a currency in ancient Asia!). It's been incorporated in politics, religion, and science, but somehow we've forgotten its great significance. Wanting to find something that represents how olive oil can shine on its own, I found the authors of Rustic Fruit Desserts, Cory Schreiber and Julie Richardson. Below is a recipe for a dairy-free olive oil citrus cake. Ingredients for the cake: 1 ¼ C cake flour 1 tsp baking powder ¼ tsp salt
Graham Quigley, Sports Editor
October 10, 2020
This past spring, the arrival of the deadly COVID-19 pandemic forced Cambridge Public Schools (CPS) and school districts across the country to close their doors and transition to a strictly remote learning approach. However, after six months of thorough research and improved understanding of the virus, many school districts have elected to return—mostly through the use of a hybrid schedule and strict safety protocols. In contrast, the CPS District has made the rather confounding decision to use a virtual-only path of learning for the majority of students.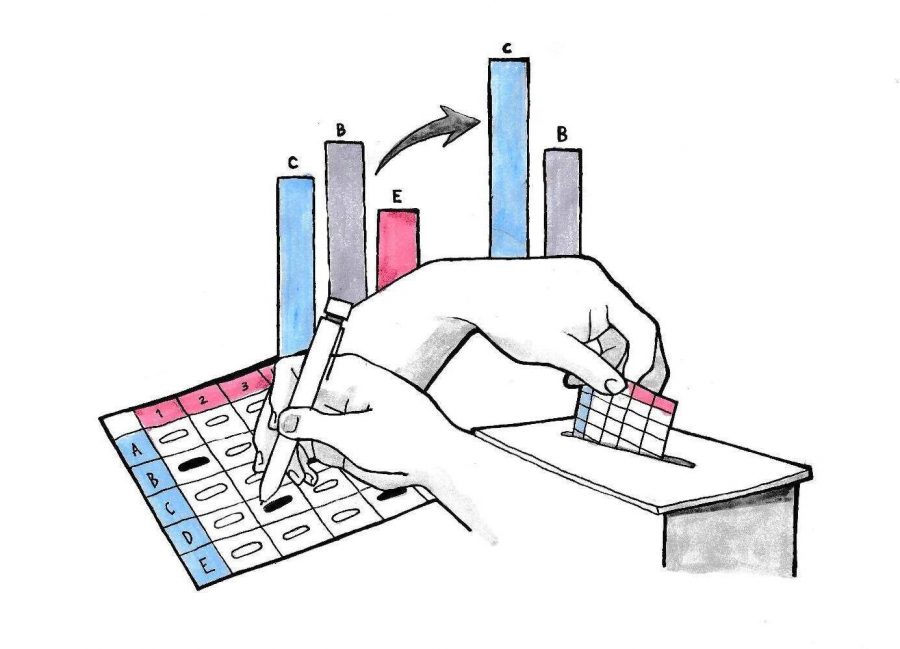 Azusa Lippit, Assistant Managing Editor
October 10, 2020
Since 1941, the city of Cambridge has employed ranked-choice voting in order to elect its City Council and School Board. Rather than simply choosing one candidate to vote for, voters can convey priorities with a second through fifth choice. These slots are weighted respectively in a complex yet effective counting process, which takes place when the ballot is received. This November, Massachusetts voters will choose whether this method of voting should be implemented throughout the state with question two of the state ballot measures. Through voting "yes" on question two, voters have the opportunity to expand their agency when electing state executive officials and legislators, as well as federal congressional representatives.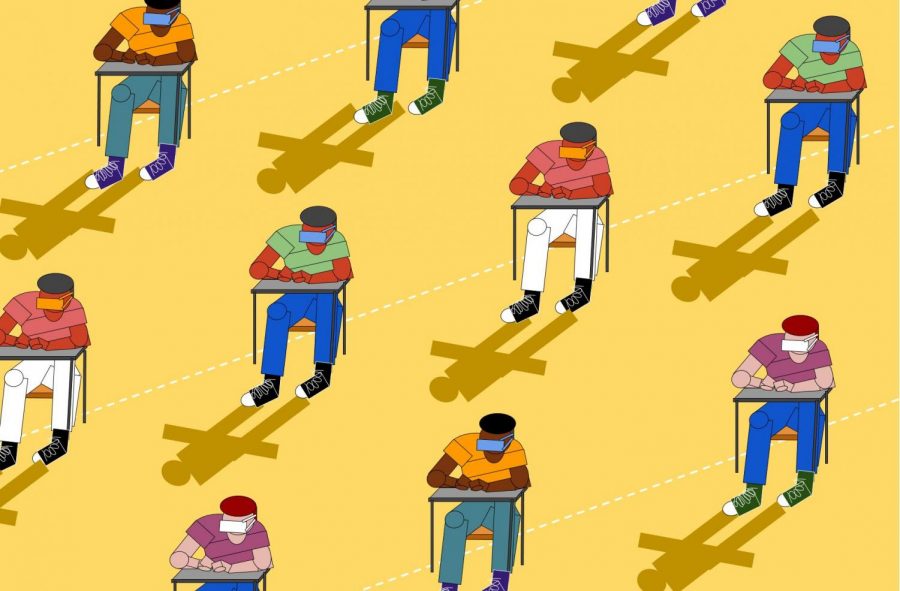 Ken Kalin, Contributing Writer
October 9, 2020
Cambridge Rindge and Latin School (CRLS), like many public schools all over the country, has decided to remain closed for the beginning of the 2020-2021 school year. Teachers unions for public schools have championed this movement across the nation. Protecting teachers and students alike is a critical issue during a pandemic. However, an unintended consequence of remote learning is that it worsens the equity gap in education between rich and poor students, hurting public school students.  It is clear that online learning isn't a viable substitute for in-person learning for a number of reasons. First off, students find it more difficult to engage in and stay focused on classroom activities from a remote setting. (Also, as a TA for a calculus class at CRLS, I can say from personal experience that students collaborate with each other much less than they would in person. Most online breakout rooms are silent.) Secondly, it's impossible to guarantee that all students will have the same equal access to resources as they did in the classroom.

1968 and Nixon Might Tell Us About 2020 and Trump
October 9, 2020
At face value, Donald Trump's 2020 presidential campaign draws many parallels to  Richard Nixon's...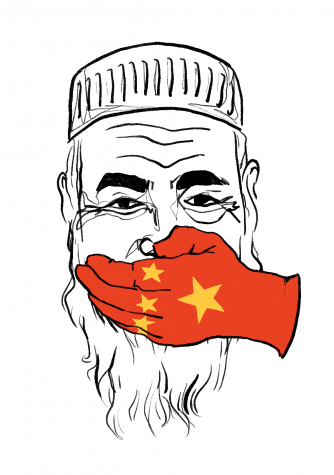 Humanitarian Crisis in China: Uighur Muslims Forced into Internment Camps, Starved
October 5, 2020
Ethnocide. A term used to describe the deliberate and systematic destruction of the culture of an ethnic...