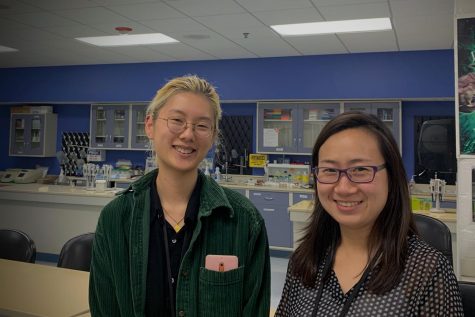 Annie Ramsdell, Contributing writer
October 10, 2019
Pei-Yun Chu and Hiroko Kaczmarek are the new faces of the 2019-2020 RSTA Biotechnology program.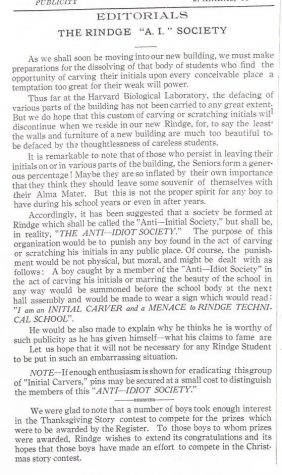 Juliana Vandermark, Managing Editor
October 5, 2019
As the season of making, revamping and joining new clubs is beginning, today's CRLS students have a plethora of options to choose from. But do we have an "A.I." club? The all-boys, Rindge Technical School, a predecessor high school of CRLS, of 1934 did, and no it wasn't a before-its-time artificial intelligence club, but rather an "Anti-Initial Society." This student-run group began as the "Anti-Initial Society" until students decided they needed to be more severe, adopting the name "Anti-Idiot Society." As suggested by the name, the club dedicated itself to identifying and humiliating those students who carved their initials into tables, defacing public property. When the students caught someone, they would punish the perpetrator by requiring them to wear a sign around his neck that read, " I am an INITIAL CARVER and a MENACE to RINDGE TECHNICAL SCHOOL." The carver would then be expected to explain himself and his rationale behind trying to make his initials seen.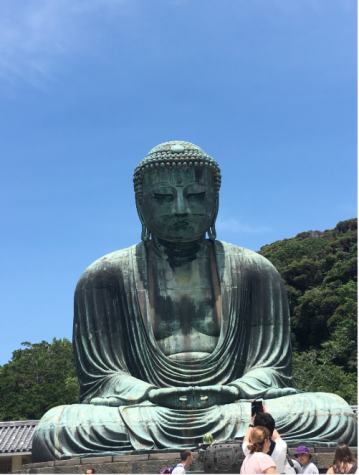 Azusa Lippit, Around School Editor
October 5, 2019
This past June 19th, four CRLS faculty members and seventeen CRLS students took a trip to Japan. These students applied to go on the trip and helped to fundraise. The trip was organized by Timothy Ogino and Kristin Knowlton, along with two other volunteer faculty chaperones, Denise Lee and Willis Dougherty. One of the latter, Mrs. Lee, was an active part of the fundraising process.  She explains, "It was difficult. We needed to raise a lot of money. We started out with a GoFundMe, the four adults that were chaperoning reached out to their networks, the kids reached out through their networks, we did bake sales, and some kids went door to door in their neighborhoods asking for money."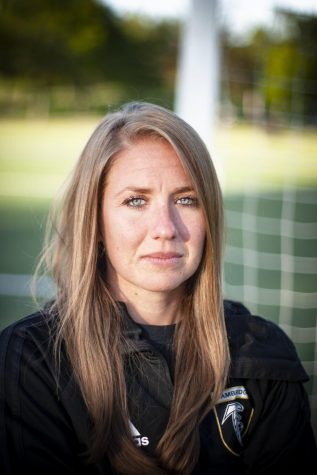 Graham Quigley, Sports Editor
October 9, 2019
A new era has begun for the Girls' Varsity Soccer team as new coach, Megan Willette, has been given the reigns to the program. Willette, a former women's college soccer player at NAIA Division One Lee University, is beginning her first season as the head coach of the girl's team after a one year stint coaching for the Junior Varsity Boys' Soccer team at CRLS.
US Open: Coco Gauff Loses 6-3, 6-0 to Naomi Osaka
October 5, 2019
At just 15 years old, Cori "Coco" Gauff took the tennis world by storm when she beat Venus Williams, a 7-time Grand Slam champion, at Wimbledon this year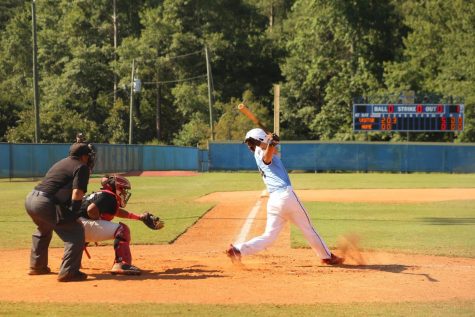 Athlete of the Month: Harrison Brown
October 5, 2019
Harrison Brown '21, a player on the CRLS baseball team, has committed to attend Austin Peay State University in the fall of 2020.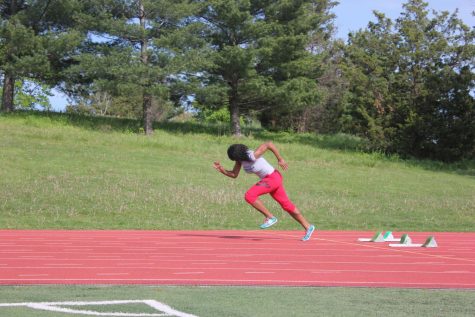 June 5, 2019
Outdoor track and field is a rigorous sport that is offered in the spring season at CRLS. Track is the word used to describe time-and-distance-based events such as sprints, long-distance, and hurdling, which are all won by the athlete who records the fastest time. Meanwhile, the field events—javelin, discus, and long/triple jump—are decided by the greatest distance that an athlete throws or jumps.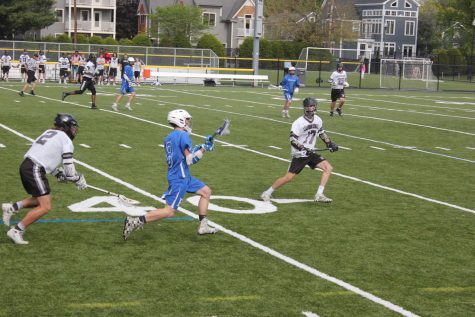 Lacrosse Culture and Dedication Finally Yields Results
June 5, 2019
The CRLS Boys Varsity Lacrosse team and its athletes' dedication have finally seen success after years of failing to make the playoffs. After beginning the season on a five game win streak, the team's record is sitting at 8-7 as of May 27th, and the team qualified for states for the first time under Coach Thomas Goldman.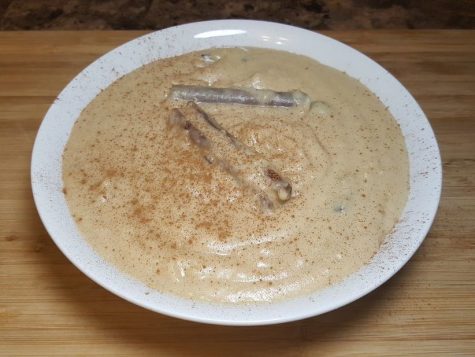 Dachenie Ganthier, Contributing Author
October 8, 2019
It's late at night and it's time for bed, but you feel a wave of hungriness wash over you. Thinking the feeling will go away, you stay in bed, not wanting to take the time to make food.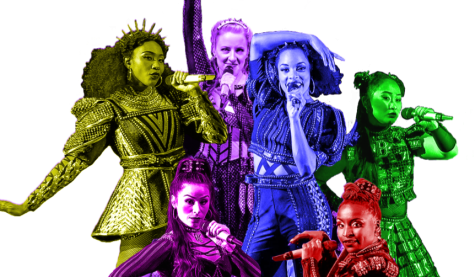 Bronwyn Legg, Contributing Writer
October 8, 2019
As the curtain opened on the first night of "Six" at the American Repertory Theatre (A.R.T.), I was instantly captivated by the smoke billowing out in huge puffs from both sides of the stage and bright strobe lights from the back of the theater, illuminating the silhouettes of the six wives of Henry VIII.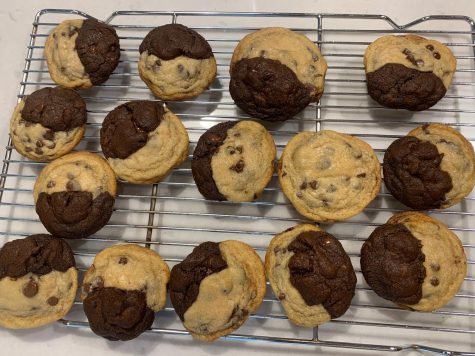 October 6, 2019
This recipe makes some of the best brookies you've ever had. Brookies (brownie batter and cookie dough in one) are a relatively new baked good, but they're as delicious as the classics.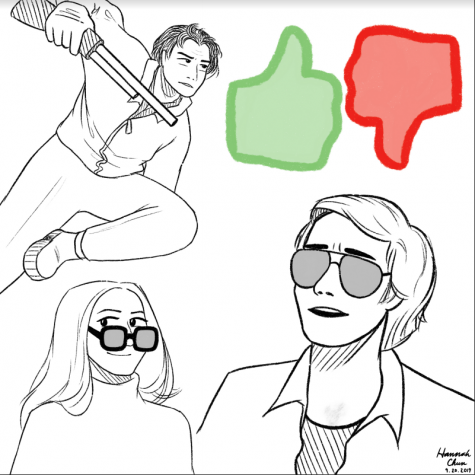 "Once Upon a Time in Hollywood" Rewrites History
October 5, 2019
On July 26th, 2019, Columbia Pictures released Once Upon a Time in Hollywood. Directed by the acclaimed Quentin Tarantino, the film features co-stars Leonardo DiCaprio and Brad Pitt. Tarantino, known for his production of the renowned film Pulp Fiction, plans to produce just ten films and Once Upon a Time in Hollywood is his penultimate (or ninth).
Tuesday, September 17

Boys Varsity Soccer

Cambridge 1 - Westford Academy 0

Friday, September 13

Boys Varsity Soccer

Cambridge 0 - Concord-Carlisle 4

Wednesday, September 11

Boys Varsity Soccer

Cambridge 2 - Newton South 1

Monday, September 9

Girls Varsity Soccer

Cambridge 2 - Bedford 5

Friday, September 6

Varsity Football

Cambridge 47 - Boston Latin 37

Wednesday, February 27

Boys Varsity Basketball

Cambridge 61 - Everett 40

Tuesday, February 26

Girls Varsity Basketball

Cambridge 34 - Woburn 36

Thursday, February 21

Girls Varsity Basketball

Cambridge 43 - Arlington Catholic 51

Thursday, February 21

Boys Varsity Basketball

Cambridge 46 - Franklin 56

Thursday, February 14

Boys Varsity Basketball

Cambridge 42 - Acton-Boxborough 48

Wednesday, February 13

Girls Varsity Basketball

Cambridge 59 - Acton-Boxborough 42

Tuesday, February 5

Boys Varsity Basketball

Cambridge 80 - Wayland 43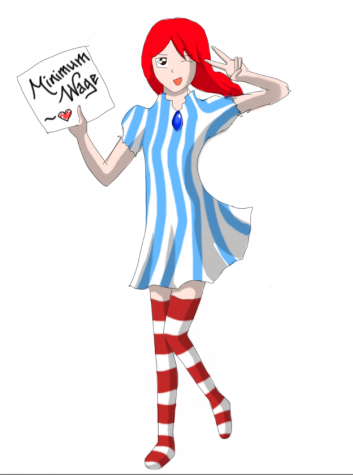 Zeta Haber, Contributing Writer
October 5, 2019
You scroll through your Twitter feed and you see a friend retweet Arby's new food portrait of Ms. Frizzle, the teacher from their favorite childhood show The Magic Schoolbus.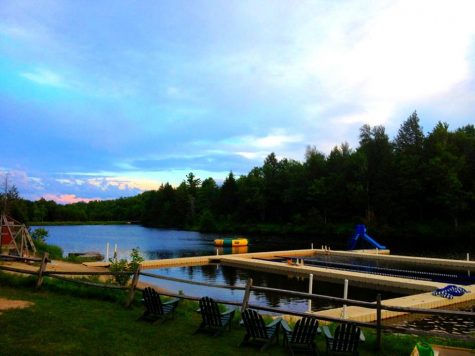 Ella Spitz, Opinion Editor
October 5, 2019
When I tell people at home that my experience working at a summer sleepaway camp was life-changing, they usually respond with a disbelieving laugh and smile or simply a confused stare.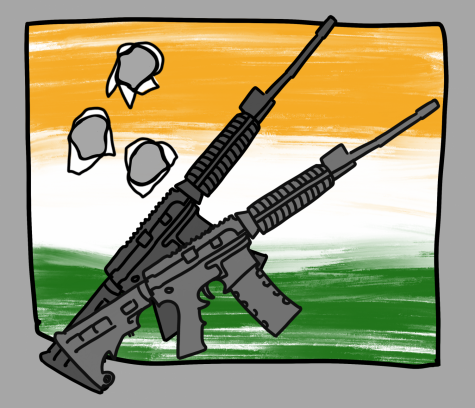 Alexander Deng, Contributing Writer
October 5, 2019
Kashmir, one of the most heavily disputed regions in the world, is in the midst of another cycle of escalating violence and tensions that began in the era of colonialism. A 40-year-old conflict between Pakistan and India has become a territorial dispute, with those facing the brunt of the human rights abuses and acts of terror—the Kashmiri people—forgotten.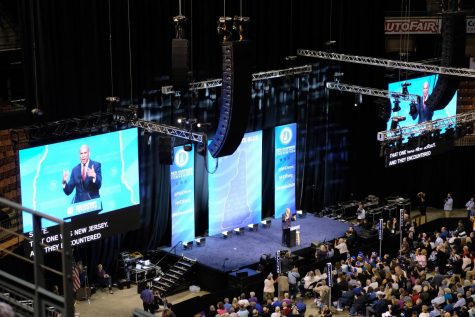 Warren, O'Rourke, and Booker Won the Third Debate
October 3, 2019
The third Democratic debate took place on September 12th, 2019, less than a week after Democratic candidates appeared at the New Hampshire Democratic convention.  With only ten candidates on stage, viewers were able to see the three frontrunners, Joe Biden, Elizabeth Warren, and Bernie Sanders go head to head.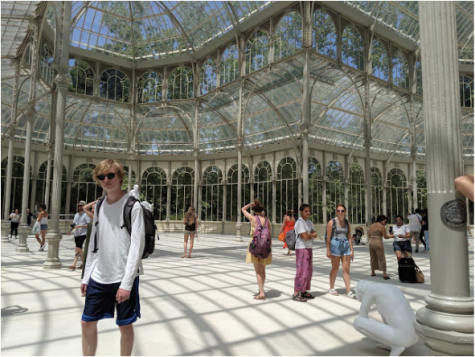 October 3, 2019
My CIEE trip was focused on language and culture and based in Rabat, Morocco. I heard about the program from Mr. Dagher, the Arabic teacher at CRLS, and was immediately intrigued by the possibility of learning more Arabic as well as exploring another culture I knew nothing about.  The exposure and immersion I had while abroad gave me a much better understanding of not only Moroccan culture, but my own American culture. Not until after I left Morocco did I really feel any sort of culture shock. Back in the US, I am constantly thinking about the important characteristics  of American culture that we don't always realize. The stereotypes that surround Muslims and Arabs in America, the difficulty of immigrating here, the desire to search for opportunity in America, language, and class-associated barriers were all things that were immediately more noticeable when I returned. Additionally, the assumed privileges of American life, such as money, opportunity, and the idea that all products are better in America stood out to me in a way it hadn't before.