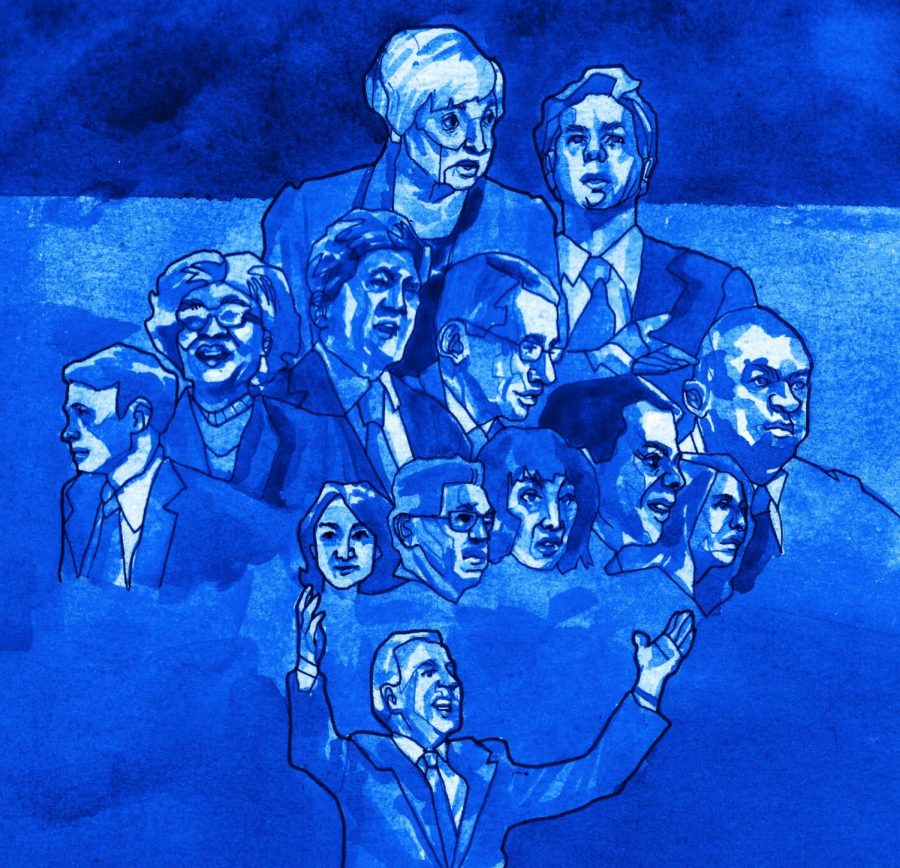 Azusa Lippit, Assistant Managing Editor
December 26, 2020
After four years of dramatic changes to the presidential administration both in replacements and the full elimination of certain positions, President-Elect Joe Biden's nominations for the top positions of his cabinet were highly anticipated. "It's a team that reflects the fact that America is back," Biden explained during his first announcement, "[We are] ready to lead the world, not retreat from it."  Standouts within his nominations include Linda Thomas-Greenfield as United Nations Ambassador, Jake Sullivan as National Security Advisor, and former Secretary of State John Kerry as Climate Czar, a new position to demonstrate Biden's commitment to fighting climate change. Nominated amidst newfound celebrity and name recognition, Dr. Anthony Fauci is to serve as Chief Medical Advisor on COVID-19 alongside California Attorney General Xavier Becerra, nominated as Secretary of Health and Human Services. Most notable, however, are Biden's nominations for Treasury Secretary and Secretary of State, Janet Yellen and Antony Blinken respectively.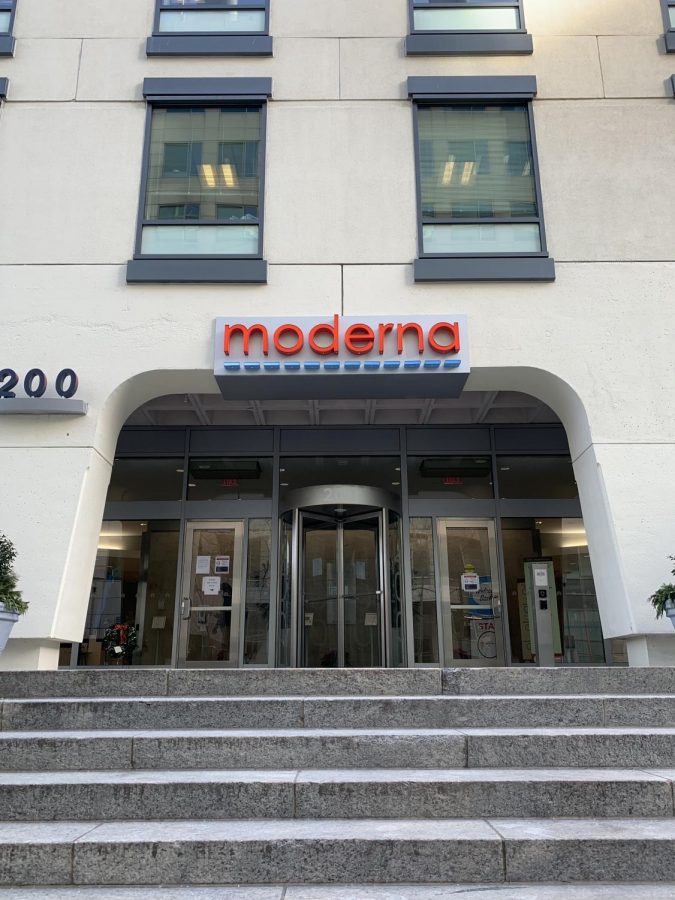 Alexander Deng, Opinion Editor
December 23, 2020
In light of the coronavirus pandemic, pharmaceutical companies have worked at unprecedented speeds to develop a vaccine. Pfizer/BioNTech, along with Cambridge-based Moderna, recently began delivering their vaccines to Massachusetts hospitals and first responders. The public may begin to receive them according to a plan outlined by Governor Charlie Baker. The plan follows a three phase release that targets different populations to ensure maximum effectiveness and efficient usage. The first phase, which is already underway, will go towards front line medical workers. The second phase, slated to begin in mid-February, sees around 1.9 million vaccines distributed with priority given to those 65 and older as well as those with preexisting conditions that make them especially vulnerable. Most of the educators and faculty who work at CRLS will be able to receive the vaccine during this phase. As for lower-risk CRLS students and the rest of the population, the current time frame is mid-April.  [pullquote speaker="" photo="" align="left" background="off" border="none" shadow="off"]There is much to be optimistic about as a return to normalcy nears[/pullquote] Although a plan is in place, the logistics of distribution may prove to be a significant challenge. For one, both the Pfizer and Moderna vaccines must be kept at an extremely cold temperature right up to their use. Pfizer's case is especially extreme, requiring a minimum temperature of negative 94 degrees Fahrenheit. Moderna, while still requiring refrigeration, is less of an issue to the supply chain as it only needs to be stored at negative four degrees fahrenheit. Another hurdle to the vaccine's success is ensuring that everyone gets it. There is currently no fast track for delivering the vaccine to incarcerated people, who are one of the most at risk populations. The requirement of refrigeration means that for many rural communities, gaining immunity may mean a lot of transportation, at their own cost. A solution to this was touted by Massachusetts Secretary of the Commonwealth William Galvin, who pushed for a National Vaccination Day for everyone to get it at once, which might bring up additional issues related to l
Ranking the 2020-21 NBA City Edition Jerseys
December 23, 2020
The NBA City Edition jerseys have been a treat for every basketball fan since their introduction prior to the 2017-18 season. The novelty uniforms incorporate elements from a franchise's history, city, or local community. I've decided to tackle the controversial task of ranking each jersey by focusing on its design while also taking a look at the rich history it may represent. If you would like to submit your own rankings of this year's City jerseys, send them to my gmail at [email protected] 20. Denver Nuggets The third and final edition of Denver's rainbow jersey. The jersey is good, but it is not as good as their first and second rainbow jerseys, which replicated the throwback Nuggets jersey more clearly and offered a nicer design. 19. Brooklyn Nets To appreciate the Nets' city jersey, one must take a look at the design's underlying meaning. These uniforms pay homage to the life and legacy of local artist Jean-Michel Basquait by featuring signature references to his art and artistic style. The colorful splash pops against the black and creates a distinctive design. 18. Minnesota Timberwolves Straying from the Prince-inspired city jerseys of years past, the Timberwolves bring out a sleek and asymmetrical design that's inspired by the North Star. While some say the uniform is boring, I'd say it is a nice change of pace for Minnesota and will look amazing on the court. 17. Dallas Mavericks A neon pegasus statue located in downtown Dallas offered the inspiration for this year's Mavericks City Edition jerseys. The design is certainly better than what they have worn the last couple of years, and offers a step in the right direction for what might soon be one of the forefront teams in the league.
The Embodiment of Argentina: A Tribute to Diego Armando Maradona
December 22, 2020
Diego Maradona, one of the greatest Argentine football players of all time, died on November 25th, 2020 of cardiac arrest. Maradona was one of a kind, and his legend lives on. He was a world champion with the Argentinian National team in 1986, a savior in Napoli, and was as hated as he was adored.  The death of "el Pibe de Oro" ("the Golden Kid"), as Argentinians continue to call him, has brought deep antagonism among football fans. Few athletes will have nurtured so zealously the two opposing hotbeds of supporterism, love, and hate as much as him. The perpetrator of the "hand of God" goal, the protégé of the Neapolitan mafia, the friend of Fidel Castro and Hugo Chavez, the incurable cocaine addict, was not an altar boy or a model of virtue. Diego Maradona personified his country with his cunningness and fondness for upsetting the established order—he was Argentina.
December 7, 2020
With fan attendance consistently dwindling at Tropicana Field in recent years, the Rays could only support a payroll roughly a third the size of the biggest spending teams. In a last-ditch effort to find a tactical advantage, the Rays leaned into baseball's emerging field of statcast analytics to ameliorate their player development, evaluation, and in-game strategy. 
November 30, 2020
Ellie Harmon, Contributing Writer
December 23, 2020
For some, the holidays can be hard financially and the pandemic has unfortunately put even more people in this position. Luckily, we have each other, and sharing words of kindness can have a huge impact on someone, even if you may not realize it. Through the warmth that a home cooked meal creates, there are memories to comfort us.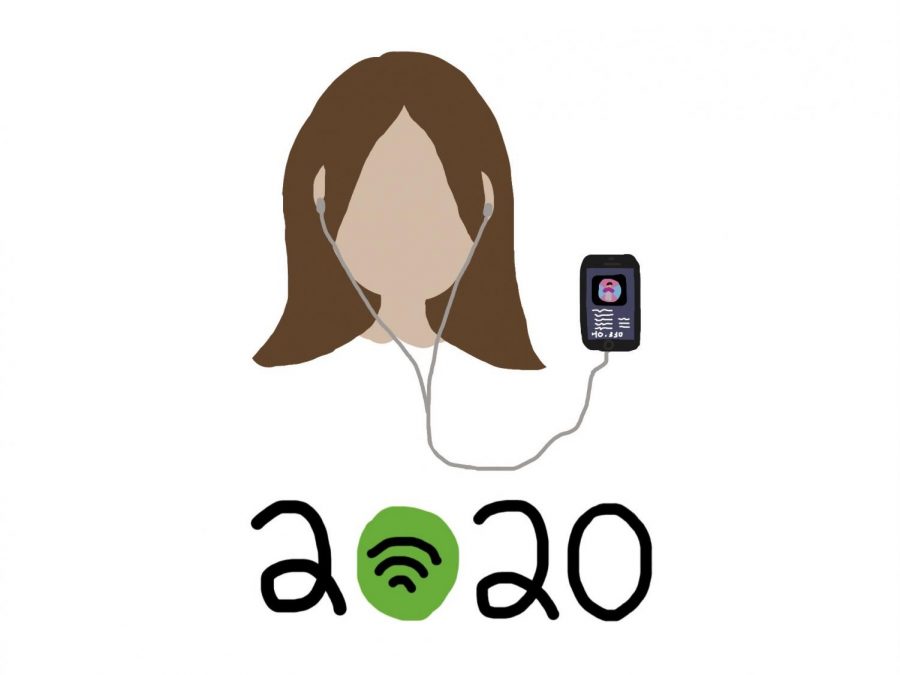 Esther Fu, Contributing Writer
December 22, 2020
Spotify Wrapped can help people figure out what they can do to be their best selves and embrace themselves for who they are.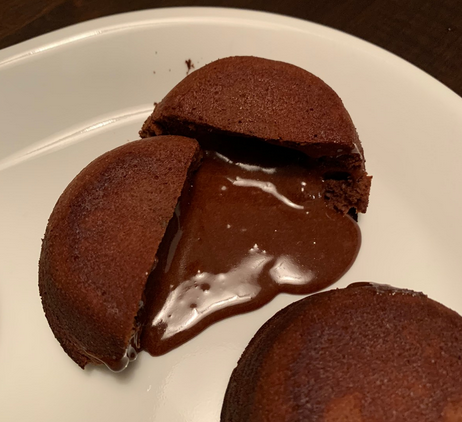 December 22, 2020
There are two main methods for making chocolate lava cake. The first is by inserting a cylinder of ganache in the middle of the cake batter so that when it is placed in the oven, the batter cooks while the ganache melts. The second is made by creating a thin cake batter and only cooking the cake until the edges have firmed, leaving some of the batter in the middle as lava. The recipe below is the latter. Ingredients ½ cup butter 4 oz chocolate (I recommend mixing bittersweet and semisweet) 1 ¼ cups powdered sugar 2 whole eggs 3 egg yolks 1 tsp vanilla extract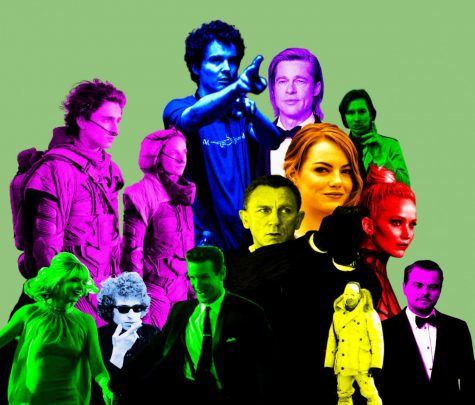 The Movies to Watch for in 2021
December 22, 2020
2020 has been a strange year for the movie industry. Due to the pandemic, many of the films that were planned for release this year have been postponed to the next. With 2021 quickly arriving, it seems pertinent to review some of the movies set for release in the upcoming year: both those intentionally so and those delayed by the coronavirus. Here are seven films to look out for, in chronological order of their currently announced release date. (Over half of them feature Timothée Chalamet, in most of which he plays the starring role: what can you do, he's good-looking.)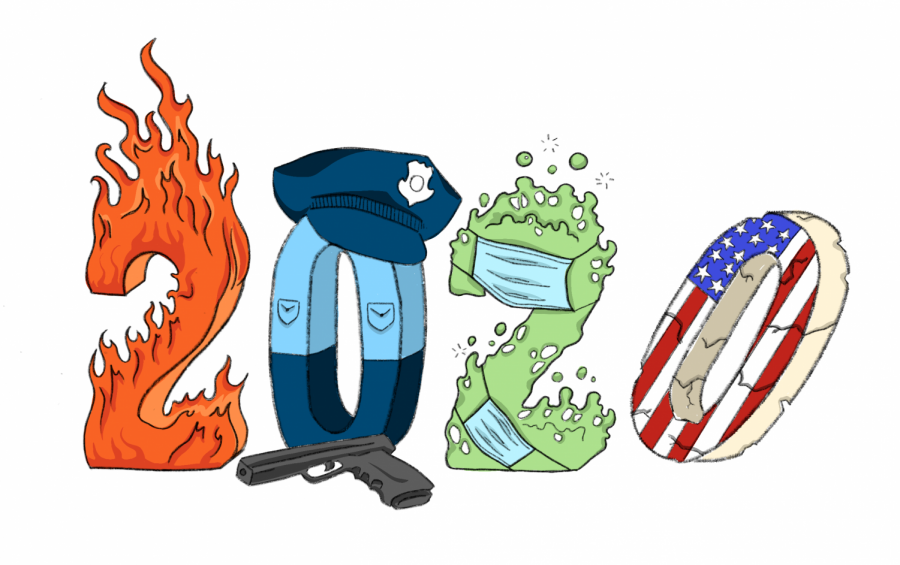 Mohammed Arham, Contributing Writer
December 23, 2020
2020 is a year that has been characterized by bad events. Since we've almost gotten past this disastrous year, let's look back at some of the more notable events. The Fires: In Australia, the 2020 bushfire season, which began in June of last year and ended in May of this year, ravaged the country's forests. Grimly named the "Black Summer," an estimated 18.6 million hectares of land were affected by the fires. In New South Wales alone, around 800 million animals were killed by bushfires. The fires have cost the Australian government over $100 billion dollars in damages. In California, the wildfire season of 2020 also caused massive amounts of destruction. Many millions of acres of land were burned, making this season the most destructive in California's history. These fires are a grim sign of the path the world is taking down the road of climate change.

Graham Quigley, Sports Editor
December 23, 2020
Despite Trump's presidential loss, Republicans had a shockingly good November election night: the entire party massively overperformed polling predictions and forecast data. As it currently stands, the GOP is expected to pick up seats in the House of Representatives and hold a Senate majority that many analysts predicted that they'd lose. The polling averages, as well as the election forecast published by 538 in the leadup to November 3rd, reflected this consensus: the final forecast gave Democrats a three in four shot of winning the Senate chamber, and had Democratic candidates in Maine, North Carolina, Arizona, and Colorado favored to oust their Republican opponents, while Iowa was labeled a toss-up.  In the leadup to the election, the Senate map was one of the most favorable for Democrats in years; Republicans were forced to defend 23 seats to the Democrats' twelve seats. Although many of these elections were in conservative-leaning states, the large disparity in the number of seats Republicans had to defend compared to their Democratic counterparts enabled Democrats to be on the atta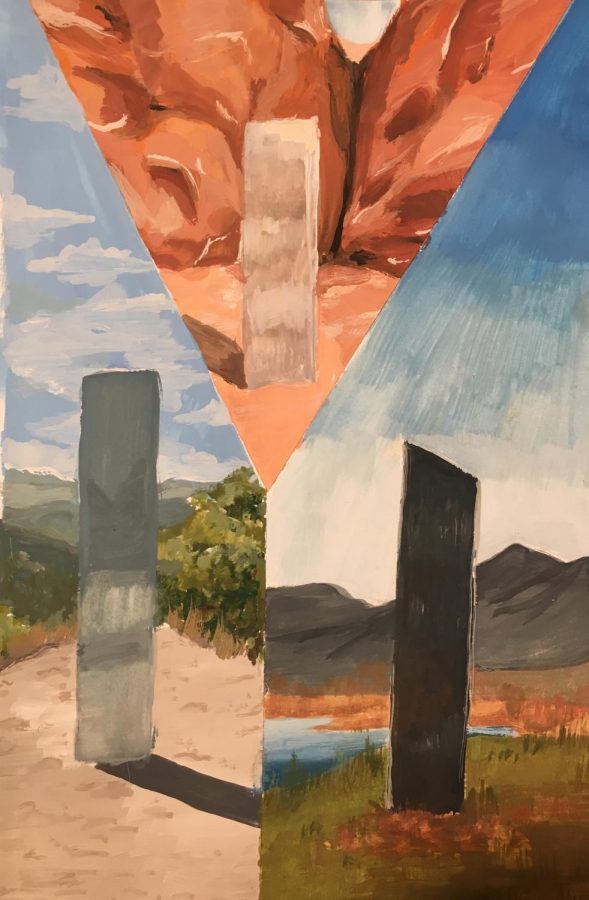 Eliza Sutton, Assistant Managing Editor
December 23, 2020
Beginning in the middle of a desert in Utah on November 23rd, several tall, unidentified, metal structures have been popping up around the globe. Ever since the initial monolith, similar statues have appeared in much the same unannounced way, then disappearing just as silently and suddenly. Showing up in places such as Romania, North Carolina, and off of California freeways, a few of these installations have been accounted for: for example the structure found in Atascadero, California, was claimed by a group of four men. However, most have not been.  Likely in no small part due to the cult classic movie 2001: A Space Odyssey, (and presumably more as a joke than anything), these structures have been culturally attributed, in the cases when they cannot be otherwise identified, to extraterrestrial activity.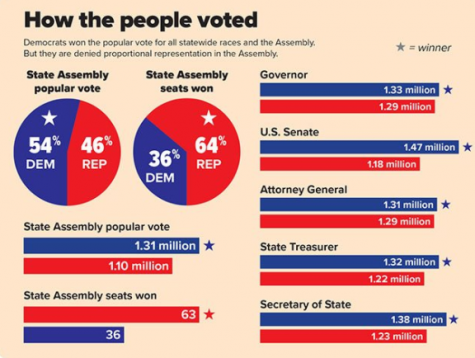 The Tyranny of the Grand Old Party
December 22, 2020
A recent study by the University of Texas found that Republicans should be expected to win 65% of presidential elections in which they narrowly lose the popular vote.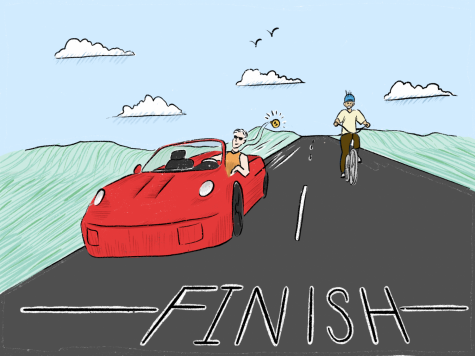 Don't Worry If You're Not a Part of National Honors Society—It's Classist Anyway
December 22, 2020
Community service should not be performed to accumulate hours with the intention of improving a college application. Unfortunately that is exactly what the NHS does: it makes volunteering more about the volunteer than it does the cause.