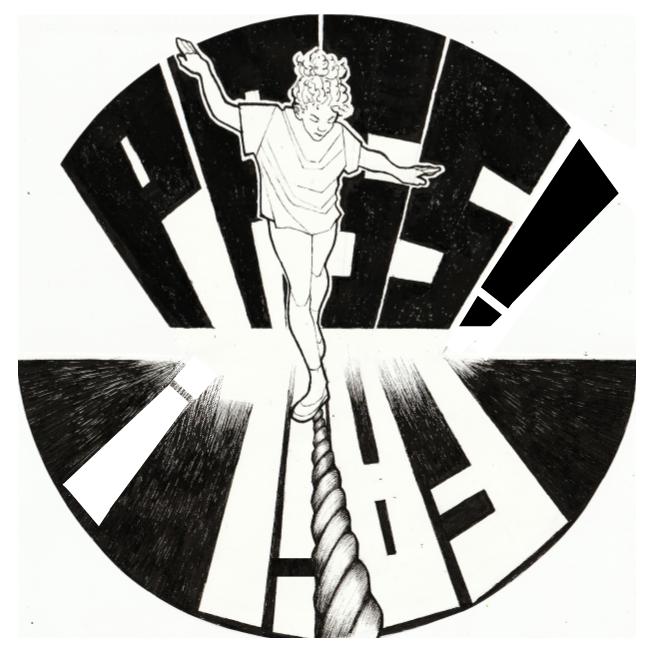 May 29, 2020
While adults try to grasp how COVID-19 will affect their lives, students in school have seen their educational system flipped upside-down in the last month. Grades, in most educational institutions, provide a backbone that keeps the students institution in line, but due to COVID-19, the value of a letter grade has lost its meaning. Letter grades in theory, motivate students  to perform well and work hard, resulting in good grades, which land them in better secondary schools and subsequently better jobs.  Because all Massachusetts schools have closed for the rest of the year, many students in the Cambridge Public School District (CPSD) have been forced to adapt to taking their classes in an entirely new way: online. CRLS has put in place a grading policy for the final two quarters of the year which practically eliminates the standard of the A-F system. Due to the unfamiliar and less-engaging form of attendance required, CPSD feels that students should not be evaluated in the same way they were in school.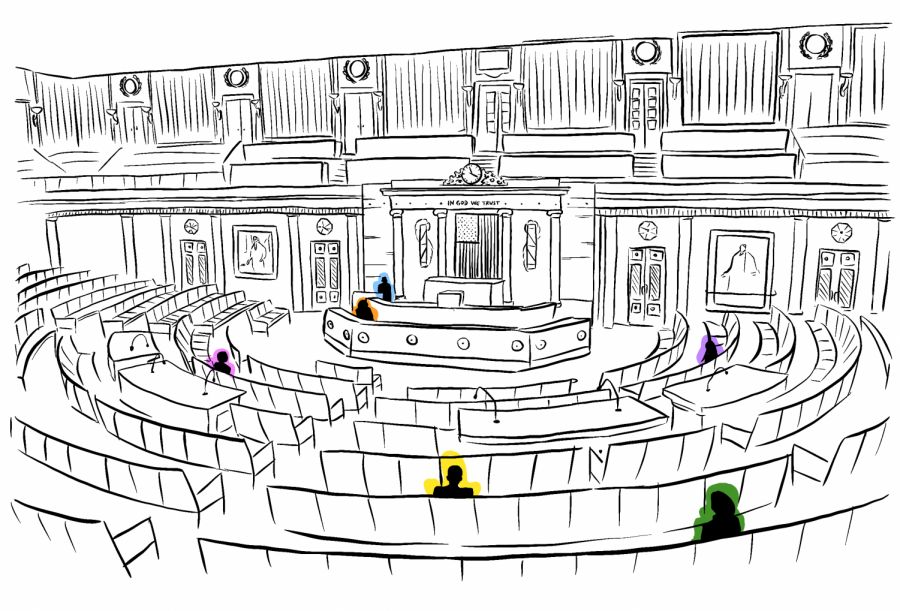 Bevin O'Toole, Contributing Writer
May 29, 2020
The people of America may be quarantining relentlessly, but what has Congress been doing? How is Congress convening during a pandemic without risking the infection of some of the most central figures in our government? While...
Azusa Lippit, Around School Editor
May 28, 2020
With social distancing guidelines in place for Cambridge, businesses selling food have continued to operate, though not without a fair amount of difficulty. Safely procuring food is one of the biggest concerns for Cantabridgians staying in their homes, and it is up to local businesses to take measures to protect their staff and customers. Richard S., a manager at Broadway Market, told the Register Forum, "We've had to come up with different options: online ordering, curbside pickup, and senior hours. We have the whole store protected with plexiglass, and everyone is wearing masks and gloves."  Broadway Market, located next to CRLS, is normally filled by students and teachers throughout the school day, but with no school, that has changed. As far as the location goes, Broadway is incredibly fortunate; conveniently in the flow of traffic as students go to and from school, a significant portion of business comes from CRLS holding classes on campus. Businesses neighboring the school are particularly feeling  the absence of students. "Financially… we're maintaining, let's put it that way," Richard S. continued. "We hope to get back to some semblance of normal, but hopefully [CRLS and Harvard students] will be back in school eventually, lunches will be back, and our revenues will change."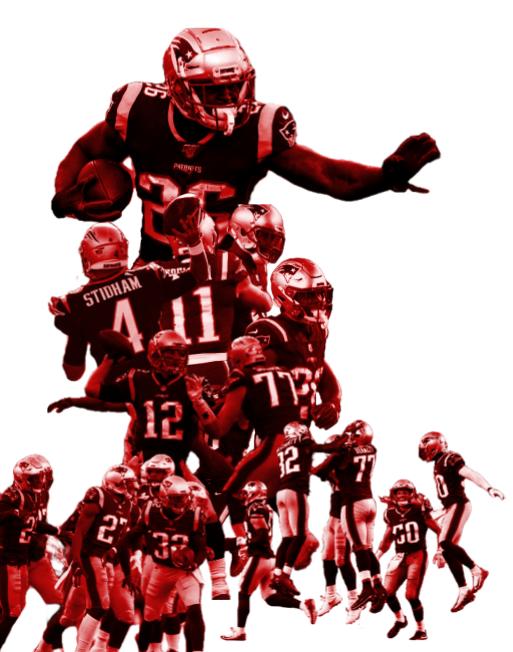 Alexander Bingham, Contributing Writer
May 29, 2020
The 2019 NFL season was a disappointment for Patriots fans. The reigning Super Bowl champions were knocked out of championship contention through brutal back to back home...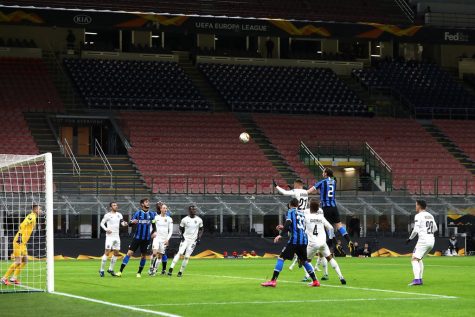 When to Resume? Professional Sports Struggle With a Date For Restart
May 28, 2020
As stadiums and arenas around the world sit empty, professional sports teams and leagues are losing billions of dollars, fans have become distraught, and many league employees have lost their jobs. In the United States and abroad, leagues are grappling with the polarizing and painstakingly difficult question of when and how they can reopen.[pullquote speaker="" photo="" align="left" background="off" border="none" shadow="off"]The virus has affected countries in different ways, and so leagues have put together vastly different protocols for returning to play.[/pullquote] Almost all professional sports leagues in Europe and the US suspended play in mid-March as the coronavirus began to sweep across the world. In the US, this meant that the National Basketball Association (NBA) and the National Hockey League (NHL) seasons were suspended right before the playoffs were slated to begin, and the start of the Major League Baseball (MLB) season, which usually begins in late March, had to be pushed back to the summer. The virus has affected countries in different ways, and so leagues have put together vastly different protocols for returning to play.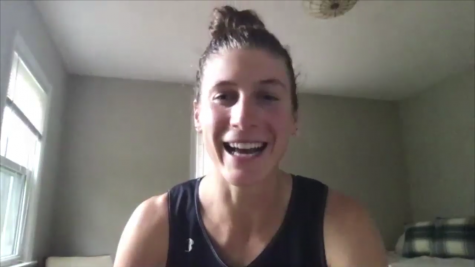 Interview with Olympic Medalist Kara Kohler in Quarantine
May 27, 2020
How CRLS Is Staying Active at Home and How You Can Be Too
April 25, 2020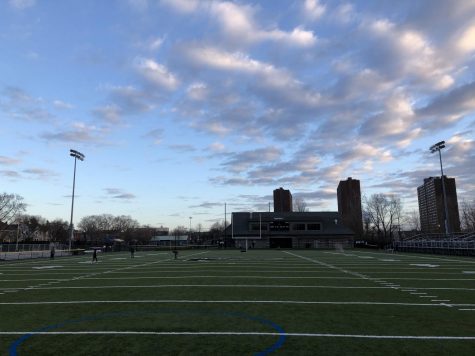 Coronavirus Leaves Spring Sports Season in Limbo
April 22, 2020
Willa Frank and Maya Goldstein
May 29, 2020
This granola is my mom's own recipe. It was originally adapted from Stella Parks' "Crisp Homemade Granola Recipe," but the flavor is quite different. Over February...
Maya Goldstein, F&C Editor
May 29, 2020
Ingredients 3 cups red lentils 8 cups water 2 large tomatoes 2 tablespoons oil 1 large onion, chopped finely 5 cloves garlic, chopped finely 1 tsp crushed red pepper 1 tsp chili powder 1 tsp garam masala 2 tsp cumin 1 ½ tsp ground mustard powder 1 ½ tsp salt 3 bay leaves 2 tsp turmeric Step 1: Cook the lentils Rinse the lentils until the water runs clear (or at least clearer than before) and pour in a large saucepan with the gallon of water. Bring to a boil, reduce heat, cover, and let simmer for 10 minutes.  Step 2: Blanch the tomatoes While the lentils are cooking, bring a pot of water to boil (large enough for the tomatoes to fit in). Score the peel of the tomatoes with a sharp knife in the shape of an "x." Place the tomatoes in the boiling water, blanch for one minute. While the tomatoes are boiling, prepare a bowl of ice water. After the minute is up, place the tomatoes in the ice water and let cool. Once they have cooled, chop the tomatoes very finely. Set aside.  Step 3: Season the onions In a large saucepan, heat the oil and add the chopped onions. Cook for about 3 minutes or until translucent. Add the garlic and stir continuously. Cook for about 1 minute. Add the red pepper, chili powder, garam masala, cumin, and mustard powder and cook for about 3 more minutes. Add the bay leaves and turmeric and stir.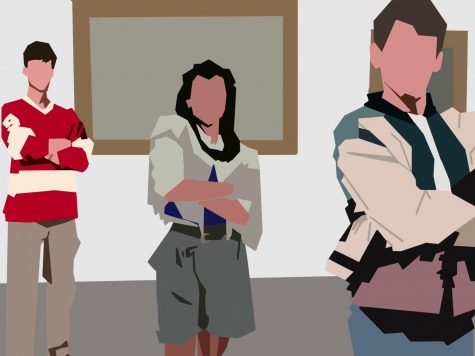 Ferris Bueller: The Manifestation of the Fear to Grow Up
May 27, 2020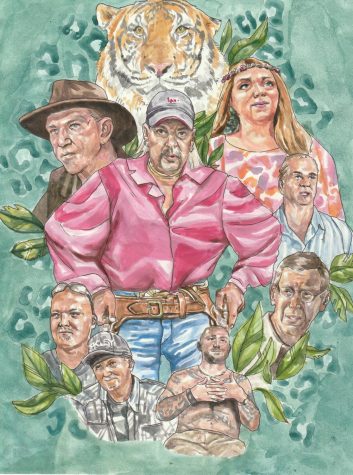 "Tiger King": The Story No One Could Make Up
May 27, 2020
Typically, when watching a documentary series, the show covers its last piece of material and footage somewhere around episode two or three, and then shifts its focus towards speculation. This is not the way Netflix's smash hit Tiger King plays out. It is not until the very last episode that you feel you have perspective on the whole series, as there always seems to be another layer—and another guilty party gone unpunished. While most documentaries run out of steam when they run out of material, Tiger King stands apart as you realize you couldn't make this up if you tried. While the titular Tiger King refers to the show's famed tiger wrangler and less famed presidential hopeful Joe Exotic, the mullet-sporting personality only becomes a single pawn in a much bigger game. Instead, the seeming instigator of these events would be one Carole Baskin, a wildlife activist with a powerful legal team behind her. As she rails against Exotic for his breeding and sale of tigers, Exotic's retorts begin to dip more and more into libelous territory, as he brings up the mysterious path Baskin took in obtaining her ill gotten fortune.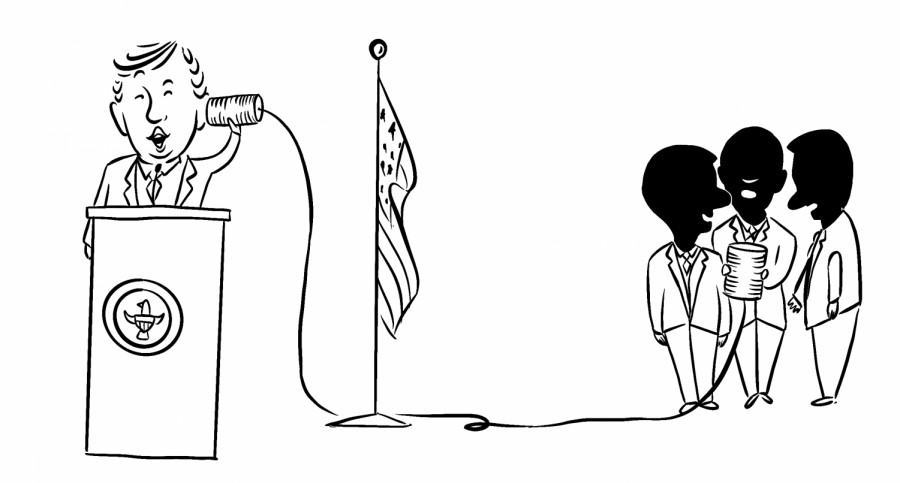 Ken Kalin, Contributing Writer
May 28, 2020
The coronavirus pandemic has had an unprecedented effect on American society. At the time of writing this article, nearly 90,000 US citizens have died from the virus and over a million have been infected. The United States has found itself unprepared for this pandemic, and our lackluster response has been clearly illustrated in the nation's shortage of masks, drugs, and ventilators. Many people are understandably angry that the US did not take more effective steps to curtail the impacts of this pandemic, and most of the blame was put on President Trump. Despite this anger, and even despite some critical and continued missteps in his response, Trump has acted reasonably overall. The true culprit in this scenario is not an uninformed and error-prone president, but a woeful lack of preparation at the national level that stems back decades.[pullquote speaker="" photo="" align="left" background="off" border="none" shadow="off"]The true culprit in this scenario is not an uninformed and error-prone president, but a woeful lack of preparation at the national level that stems back decades.[/pullquote] Even though Trump isn't to blame for putting the US in the situation it is in now, it is clear that his actions in office have undermined the effectiveness of our response to the virus. First, Trump's initial effort to downplay the virulence of the coronavirus, perhaps to assuage public fears and maintain forward momentum in the stock market, was dangerous and made people less afraid than perhaps they should have been about the threat of the coronavirus. Additionally, Trump seems compelled to comment about medical issues far beyond his field of expertise—such as the benefit of hydroxychloroquine as a treatment for COVID-19 and his suggestion that disinfections could be used as a medicine—undermine Trump's position of authority.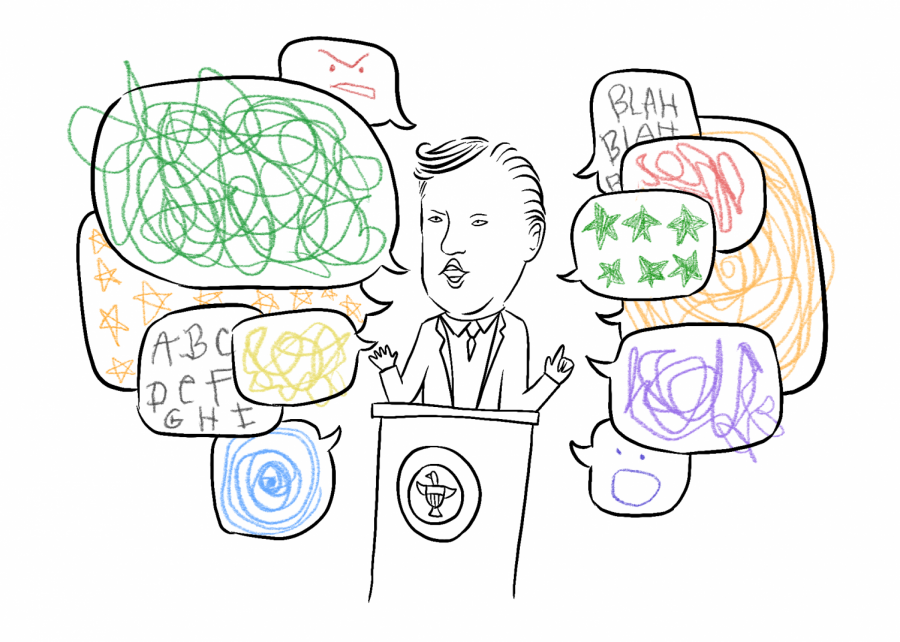 Leo Barron, Managing Editor
May 28, 2020
For both supporters and opposers of Donald Trump, his presidency has been everything but uniform. His supporters love the lack of uniformity, believing it shows that he is not just a 'Washington elitist' while his opposition despises it, feeling that Trump has turned the presidency into a circus. Regardless of where you stand, Trump's presidency has changed the landscape of American politics, and the easiest place to find evidence of that fact is within the media. The media, for the better part of the 243 years that the United States has been a country, has been the ultimate check on the government's power. The First Amendment, the backbone that America stands on, allows the press to report on whatever they want, no matter how detrimental it could be to the country. The media played an integral role in bringing about support for the Civil Rights movement, in mobilizing support against the Vietnam War, and in exposing the corruption of the Nixon administration. However, over the four years of the Trump presidency, a press corps that used to be able to turn the tides of the country has simply turned into a documentation of merely what Trump says, rather than the actions of his administration.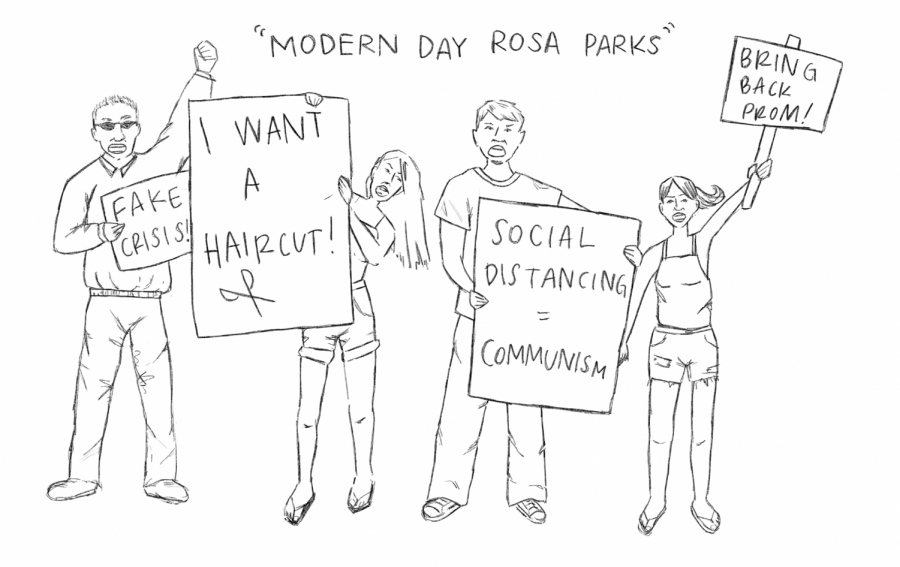 Alexander Deng, Contributing Writer
May 28, 2020
As the period of stay-at-home orders nears two months, businesses across America only continue to suffer. Mounting frustration over a situation that seemingly has no end has...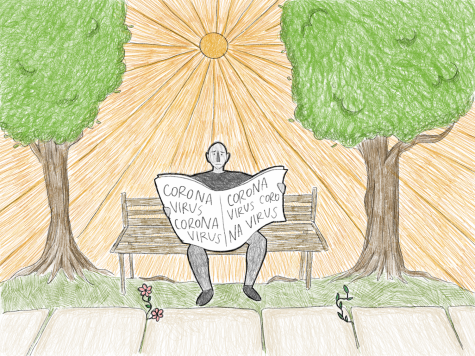 May 27, 2020
Isolated—alone if not lonely, battered by a storm of foreboding news—it is easy to lose hope these days. Some say hope is a dangerous thing but, on the contrary, it is a way to survive, and an imperative force to hold tight to.  You certainly aren't alone if you have been feeling a distinct loss of hope as of late. Many of our days are burdened by paradox, in more ways than one. May, at least for seniors, is traditionally a time of relief, joy, excitement, and celebration. This year, of course, is different. As we imagine ourselves taking flight, gaining independence, it is difficult to ignore how incredibly stuck we are. On top of this, many of us are about to embark on educational journeys in hopes of creating change, but how can we be so forward-looking when so much is going wrong right now, everything piling on top of each other like a suffocating avalanche of bad news? Such is the roller coaster of quarantine-induced emotion.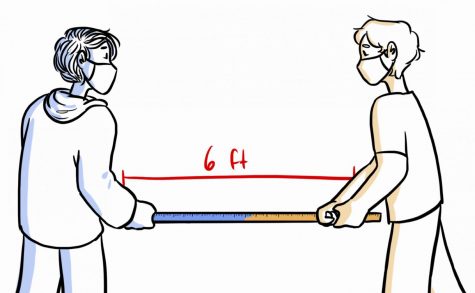 The Potential Death Toll Is Too High: Why Reopening Must Wait
May 26, 2020
There is an inverse relationship between continued social distancing and the strength of the US economy;...