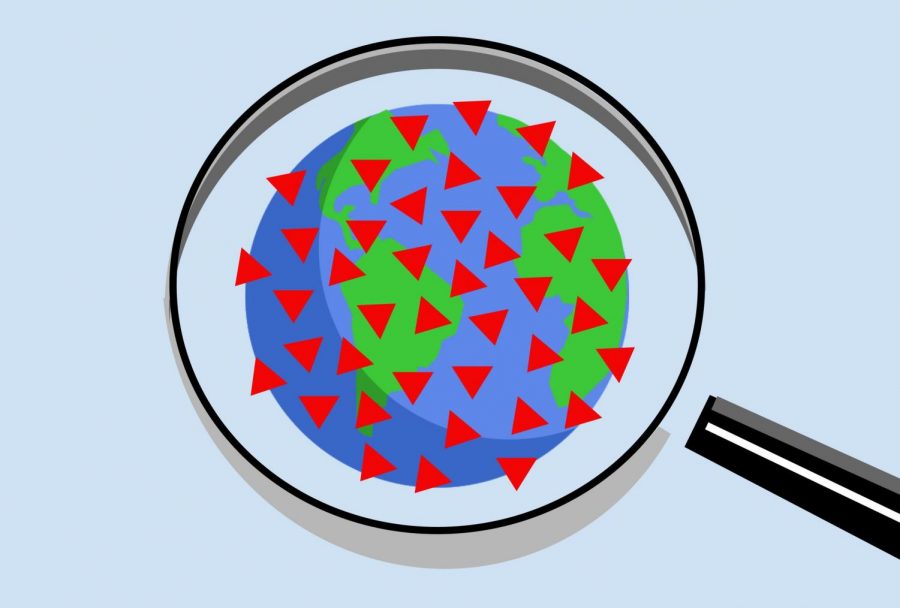 Stephen Gwon, Contributing Writer
February 26, 2021
The World Health Organization (WHO) released the results for its initial investigation on the origins of the COVID-19 pandemic in a press conference on February 9th, with a full written report expected to follow. The investigation was carried out by a team of ten scientists who were sent to China by the WHO in January. The team consisted of experts from multiple countries and, according to Danish WHO scientist Dr. Peter Ben Embarek, the leader of the investigation specializing in zoonosis and food safety, included "experts in different fields that are necessary to help us understand the origin of the virus." The experts were varied with veterinarians, medical doctors, epidemiologists, virologists, and zoonosis experts along with help from counterparts in Chinese organizations brought in to form the team. The investigation yielded no significant result in identifying the beginnings of COVID-19. It is still unknown how the virus was introduced and spread. Dr. Embarek even added during the press conference that he doesn't think that the study "dramatically changed the picture we had before." However, he believes that the findings of the inquiry have "improved and added details to our understanding."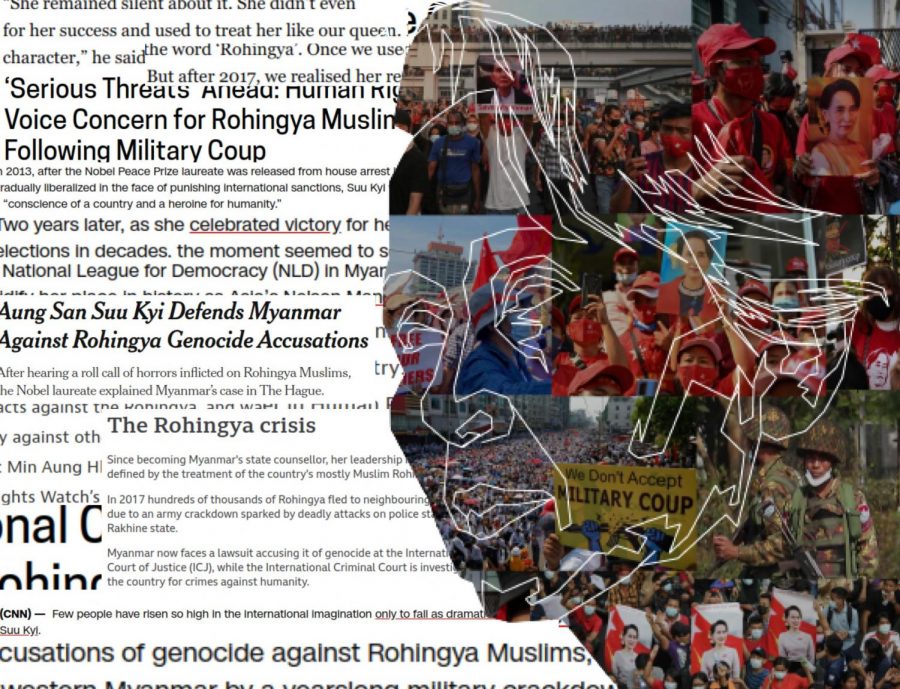 Nicolas Valayannopoulos-Akrivou, Arts & Entertainment Editor
February 26, 2021
On Monday, February 1st, 2021, the Burmese army took over the reins of power in Myanmar, arresting President Win Myint and head of government Aung San Suu Kyi, a Nobel Peace Prize winner. This putsch comes a few months after the elections in Myanmar which strengthened the majority of Kyi's party (The National League for Democracy) in parliament, winning 80% of the vote. It was during the first assembly of parliament that the military intervened, protesting claims of electoral fraud. Although recently criticized for her attitude towards the abuses of the Burmese army against the Rohingyas, Suu Kyi remains adored in her country and receives the support of the international community which has strongly condemned her detention. For a long time, Suu Kyi was the icon of the democratic transition in Myanmar. Her ancestry gives her the air of a tragic heroine: "the Burmese Antigone" is the daughter of the figure of independence Aung Saun, assassinated when she was only two years old. In 1988, she left her British exile to return to Myanmar and take the reins of the fight against the dictatorship by co-founding the National League for Democracy. That year, a popular rebellion claimed some 3,000 victims. "I could not, as my father's daughter, remain indifferent to everything that was happening," she claimed during her first speech in power. The military junta placed her under house arrest in 1990.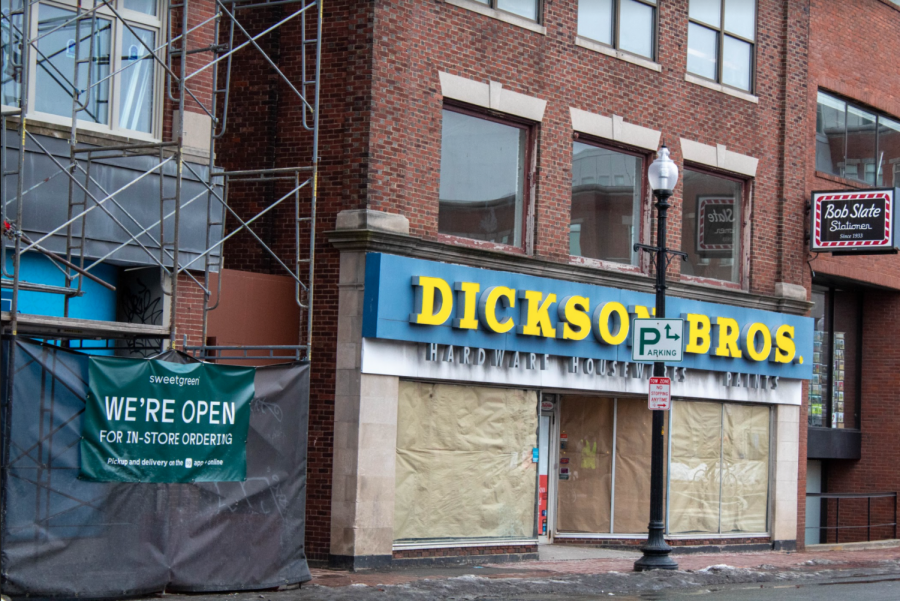 Isabella Minicucci, Contributing Writer
February 26, 2021
Harvard Square is one of the more popular destinations in Cambridge—and with good reason. The neighborhood is the perfect meeting spot in the city; at the center of Cambridge, the square contains unique storefronts, scenic views of the Charles River, and all sorts of cuisine. But as the years have passed, small and historical storefronts have been replaced by new chains and projects. Will the replacement of popular destinations in the square decrease the desire to go? Is Harvard Square heading toward its downfall? Since its establishment in the 1600s, Harvard Square has been a popular spot for activities and shopping for the Cambridge community. "The Square" has always been at the center of protests, political movements, and other important historical events. Harvard Square has survived many different eras, including the hippie movements of the 1960s, and punk scenes in the 1980s and 1990s.
Colleges Scrap Varsity Athletics Teams
February 26, 2021
In the wake of the COVID-19 pandemic and the economic hardship that has followed, many private and public universities have begun slashing some of their varsity athletic teams. Since April, more than 250 teams in about 24 sports have been eliminated across collegiate athletics departments. That number includes teams from all three NCAA divisions, and the decision to cut sports has drawn intense backlash from athletes, alumni, and recruiting services. Most schools have lost revenue from student fees and donations, and are playing a shortened football season with limited to no fan attendance. The downsizing of this cash-cow for the universities results in a severe dent in revenue, and school's budgets have been hurt in general as a result of the pandemic; they have responded to these deficits by eliminating teams. 
Female Athletes Spread Encouragement for Girls in Sports
February 26, 2021
Women and girls have often been separated into the category of 'unfit' for sports. They haven't always gotten the same opportunities in playing sports as boys and men, either at a young age or as adults. Women also tend to have a lower success rate. Due to fewer opportunities, women's sports has been downplayed, not drawing as much attention. This is mainly because TV channels advertise men's sports more than women's sports, leading to men bringing in more revenue and TV ratings, and consequently getting men to be paid more. Many sports have very little to no women recognition. American football has been a predominantly male sport, up until recently when more women have been starting to play the sport, along with more women being accepted into the football community. Sarah Fuller became the first woman to ever play in a Power 5 football game on November 28th, 2020. Fuller played for Vanderbilt and was asked to substitute for their kicker when he tested positive for COVID-19 at the last minute. Fuller is also a goalkeeper for Vanderbilt's women's soccer team. Hillary Clinton Tweeted, "Thank you, Sarah, for helping to prove that women and girls belong on every playing field." Sarah Fuller has continued to inspire the younger generation of girls by continuing to kick for the men's Vanderbilt Commodores.
COVID-19 Brings Back Sports Cards
February 26, 2021
This past summer, a Mike Trout autographed rookie card sold for $3.9 million dollars, breaking the world record for the most expensive sports card ever sold. In January of 2021, Mickey Mantle's vaunted rookie card sold for a shocking $5.2 million dollars, shattering the record set by the Trout sale just five months earlier. The records for the most expensive basketball, football, and hockey cards sold were also blown away in 2020 and 2021. 2020 alone saw an astounding ten cards sold for at least $500,000 each. It was the year of the resurgence of sports cards, and it does not look like it will stop any time soon. Many factors have led to the rise in sports cards over the past year. The COVID-19 pandemic forced millions of Americans to stay home, which had an adverse effect on many businesses. For the sports card industry though, it had the opposite effect. In the absence of dining out at restaurants, travel, as well as the addition of government-sponsored stimulus checks, many of those lucky enough to still have their job searched for something to spend their money on—many of whom found the sports card industry to be the perfect avenue.
Patriots Season Recap and Offseason Preview
January 28, 2021
After dominating the National Football League (NFL) for the vast majority of the past two decades, the Patriots finally came back down to Earth in their first season after Tom Brady. After signing former MVP Cam Newton to a one-year $1.05 million incentive-laden contract late in the offseason, many NFL fans chastised the rest of the league for letting the Patriots pick up Newton on such a cheap deal. The Patriots and Newton started off the season hot with two dominant wins against the Dolphins and Raiders and a near-upset victory against the Seahawks in which Newton passed for 397 yards and rushed for 47 more. However, prior to a Week 4 matchup against the Kansas City Chiefs, Newton tested positive for COVID-19. The team was forced to isolate and miss several practices in the lead-up to the Chiefs game and entered a four-game losing slump after the positive test. The Patriots seemingly rebounded, winning four of their next five games, including a 45-0 beatdown against the Chargers, to keep the team's playoff hopes alive. Despite the brief success, the Patriots were then embarrassed with three straight losses, including two blowouts against the Bills and Rams on primetime, ending any hopes of postseason football. Over the course of the 2020 season—one in which the Patriots had their first losing record since 2000—issues at quarterback, wide receiver, and defens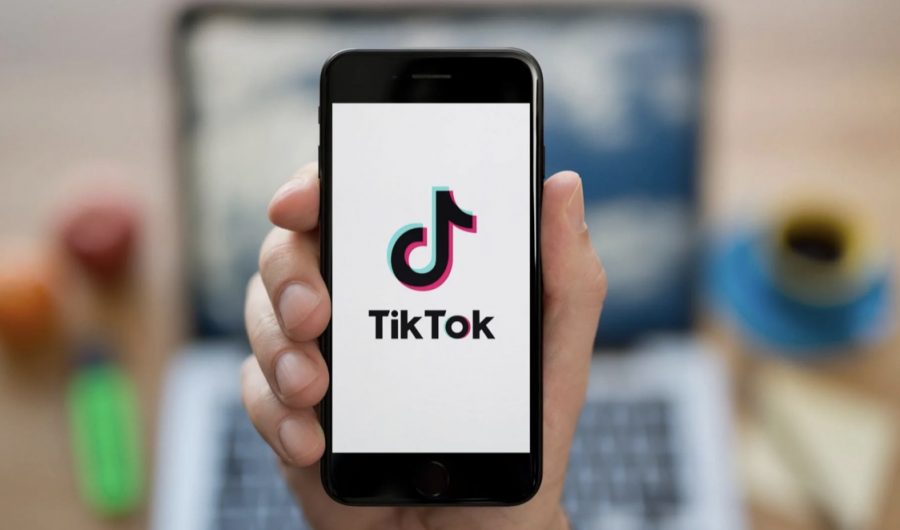 Esther Fu, Contributing Writer
February 26, 2021
TikTok, the leading social media app for teenagers across the globe, has been widely used for young adults to express themselves via music and comedic skits. The platform supports content ranging from dance videos to activists raising awareness on a variety of issues. Currently, an increasing number of celebrities around the world are making use of the app to promote and attract digital natives, people who are familiar with technology, to join the playful social media app. However, outsiders to the app may overlook the dark side of TikTok—cyberbullying. With more than one billion user-generated videos uploaded to the app, anyone's content can pop up on a user's "For You Page." Compared to other social media platforms where the focus is on content from people you follow, the TikTok algorithm has been curated in a way that enables bullying, as you would not typically torment people you know or love. Furthermore, many users have taken advantage of the comment feature on the app, using it to criticize a creator's video and content in a derogatory and uncivil manner, commonly targeting "abnormal personalities" and racial or sexual orientation matters.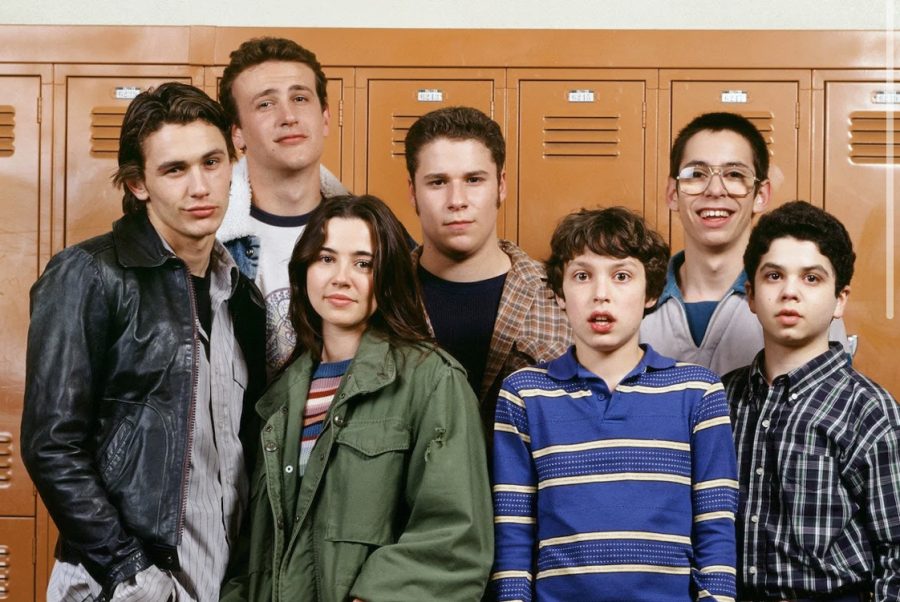 Esther Cull-Kahn, Assistant Managing Editor
February 26, 2021
On January 25th, 2021, the acclaimed TV series Freaks and Geeks became available on Hulu. Set in an American high school in the 1980s, the show premiered its first and only season in 1999, and was canceled in 2000, due to irreconcilable differences between the network it was aired on, NBC, and the show's creators, Judd Apatow and Paul Feig. Concerns were mainly vocalized by the former president of NBC, Garth Ancier, who developed a strange animosity with Apatow and Feig during the show's run. A second season was never run for many reasons: a poor timeslot, initially low ratings, lousy advertising, a refusal to work with the creative differences of the network, and an expensive soundtrack. NBC wanted the show to have more character victories, which the creators argued was not in the nature of the show; they refused to alter the plot to appease those who did not understand the show's intended purpose of depicting an imperfect, sometimes illogical, yet honest teenage experience. A great deal of the show's iconic nature comes from its original, classic rock soundtrack, featuring famous musicians such as Billy Joel, The Who, The Grateful Dead, Van Halen, and others. The same songs that make the show iconic were also a source of its downfall: Feig demanded that the show feature only the original songs, which came with expensive, complicated legal processes surrounding music rights. Despite all obstacles, the show gained popularity from small followings, despite poor ratings, and remains to be a beloved masterpiece.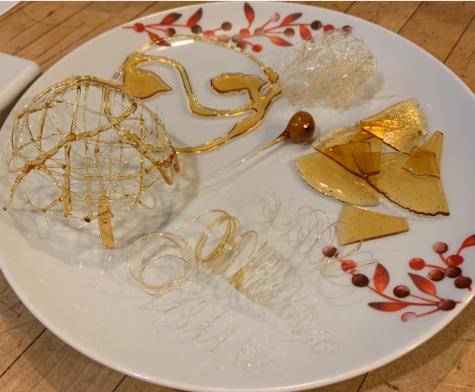 February 26, 2021
Half of the fun of baking is making something that not only tastes delicious, but looks beautiful as well. Hard caramel decorations are tedious and can take practice, but they end up looking elegant and professional if done correctly. There are countless ways to utilize hard caramel; however, I will only be going over six: cages, spirals, spun sugar, various shapes (heart, triangles, or whatever else you want), dipped spikes, and shards.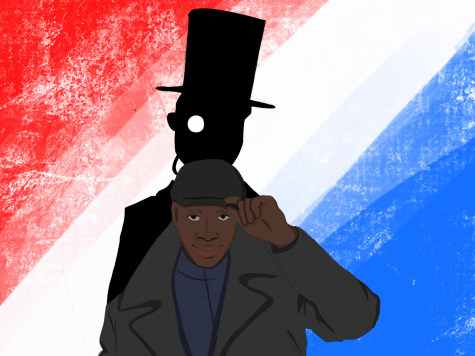 February 26, 2021
Breaking ground as the first French show to reach the top of American and global Netflix charts just weeks after release, Lupin has taken the world by storm. Created by George Kay in collaboration with François Uzan, the show takes inspiration from Arsène Lupin, a "gentleman burglar," imagined by French author Maurice Leblanc in 1905. Assane Diop, the protagonist, is a Franco-Senegalese "gentleman burglar" whose acts are inspired by that of his favorite hero, Arsène Lupin (think Sherlock Holmes meets Robin Hood).  This show is more of a tribute to Maurice Leblanc's work than a true adaptation. Like Arsène, Assane's life will be turned upside down by the theft of Marie Antoinette's necklace, held by the family that his father chauffeurs. His father Babakar (Fargass Assandé) is accused of theft. Pushed to the limit, Babakar hangs himself in his cell, leaving his son to inherit a single book of the adventures of the gentleman burglar. The young man will thus discover his vocation. Twenty years later, the necklace resurfaces at an auction. Assane will do everything to bring out the truth and gain revenge against wealthy businessman Hubert Pellegrini (Hervé Pierre), whom he blames for Babakar's death.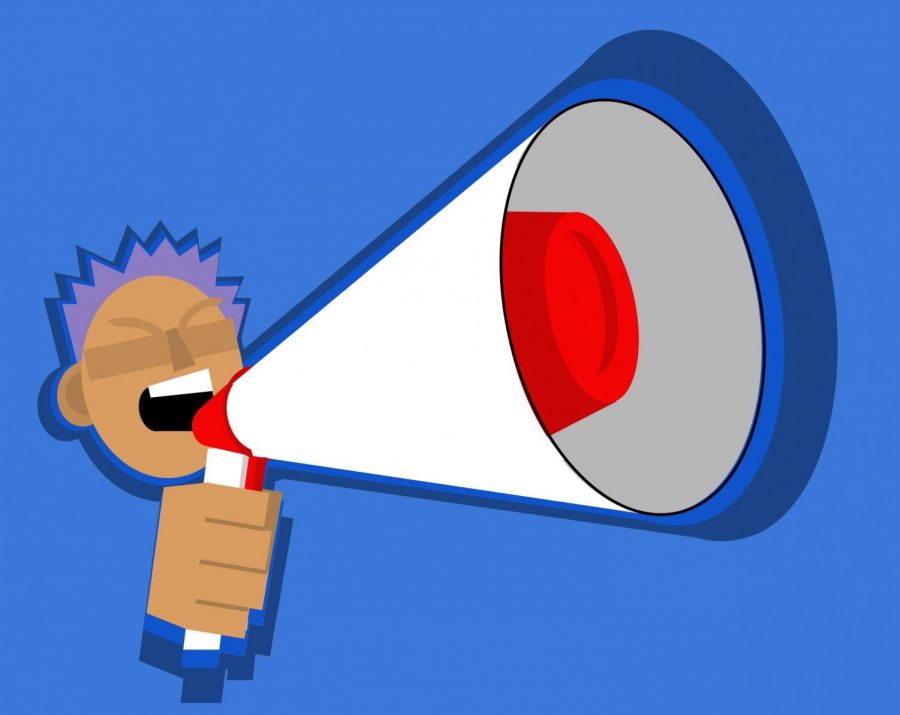 Rahnuma Aroshi, Contributing Writer
February 26, 2021
A new age of youth activism has come into existence, and nowadays, even schools allow for a lot more youth-led activities. However, while many institutions claim to uplift student voices, there is still a lot of work that needs to be done before schools can claim to truly prioritize the opinions of students. In particular, CRLS has been exemplary in terms of student activism, but despite efforts from both sides, there is still a degree of disconnect between the administration and students. There are several organizations and initiatives dedicated to gathering student input when it comes to schoolwide and citywide decisions; however, there have been many times where student input is simply not considered. When asked about her experience with student advocacy, sophomore Alif Sheikh said, "I think the school [administration] makes it hard for us students to interact with them because they usually take a long time to respond, and when they do, there's not enough action being taken." This statement rings true, especially when considering past situations where school administrators did not commit to any action until well after an incident occurred—or never even took action at all.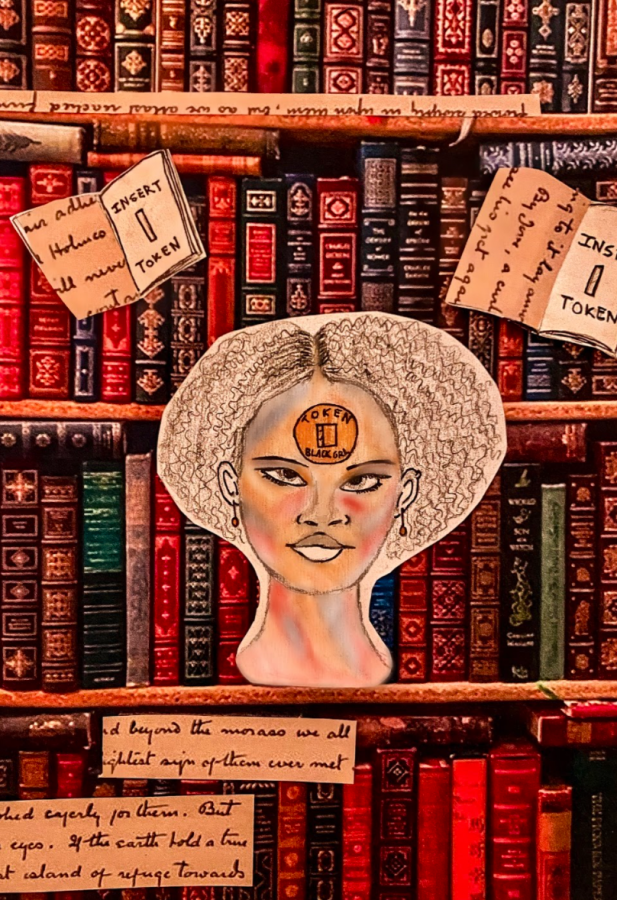 Halima Osman, Contributing Writer
February 26, 2021
There has always been a disconnect within the Black community when it comes to the issue of education, especially regarding literature. Many Black students and teachers cannot name authors besides Angie Thomas, Nicola Yoon, and Jason Reynolds as the people they feel represent them in the literary world. All authors listed above generally write Young Adult fiction novels, covering topics ranging from police brutality to immigration. When those authors are going to be releasing books, their books are normally on many reader's most anticipated releases list. After the release of these authors' books, most forget about them within months. In some way, it's almost as if they didn't exist. This ultimately brings us to the question of why this disconnect and lack of recognition occurs.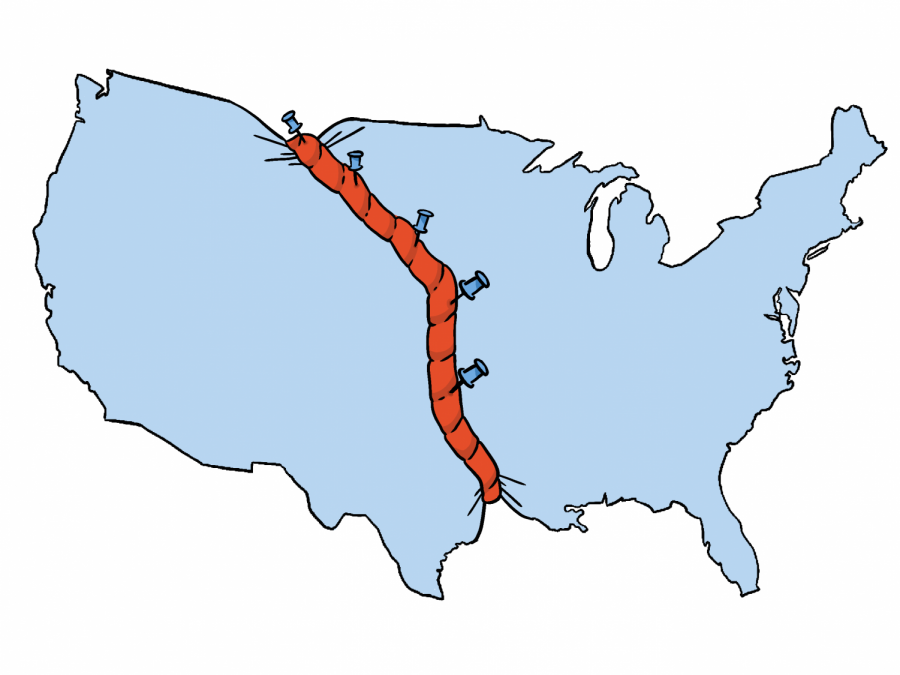 Alexander Deng, Opinion Editor
February 26, 2021
For the past decade, the United States has had an on-and-off relationship with the Keystone XL (KXL) Pipeline. First proposed under George W. Bush in response to crude oil prices reaching all-time highs, the project was canceled by the Obama administration, revived under Trump, and now canceled again through an executive order signed by Biden on his first day in office. The move is not without controversy. Critics are quick to cite job losses, increased dependence on foreign oil, and the insignificant impact that canceling the pipeline has on the environment as downsides of the decision. Proponents of Biden's decision, on the other hand, argue that the cancellation is an active step towards weaning America off of fossil fuel reliance—symbolic of where the country should be heading. But, the pipeline's 12 years of limbo have revealed what has become glaringly obvious: while the KXL has no good reason to exist in the first place, canceling it is not a victory for environmentalists either.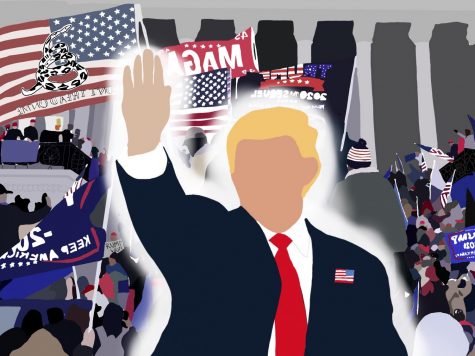 The Patriot Party Is Trump's Next Attempt to Stay in Power
February 26, 2021
Abolishing the two-party political system has been on the minds and agendas of politicians across parties for a while now; before warring Democrats and Republicans, there were Anti-Federalists and Federalists clashing over the ratification of the Constitution. After more than 200 years, Donald Trump's win in 2016 highlighted flaws within the US political system that have been pushed aside for far too long, including the detrimental nature of such a harsh political divide between parties. On his way out of the White House, Trump turned to close personnel to consider the idea of starting a brand new political party for crestfallen Trump supporters after the election results in November. His plans to create a "MAGA Party," which eventually transformed into the more on brand and nationalistic "Patriot Party," picked up support quickly among his constituents, as well as conservative on-air personalities such as Lou Dobbs of Fox News.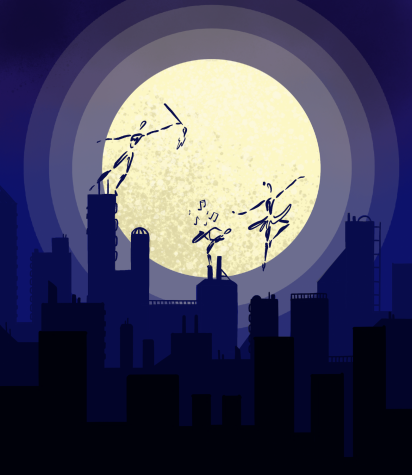 How Remote Work Might Revitalize the Arts
February 26, 2021
The pandemic has caused worldwide grief and economic fallout—nearly 550,000 people have died from it in the US, and the unemployment rate is the worst since the Great Recession. But the pandemic won't have exclusively negative effects. For one thing, many families report having grown closer during the pandemic. But another positive consequence is less anticipated: an increasingly remote workforce has begun to leave big coastal cities such as Boston, New York, and San Francisco. The result is that they may soon become more affordable, and with that, welcome young, creative artists like those who originally made those cities desirable, but were pushed out.