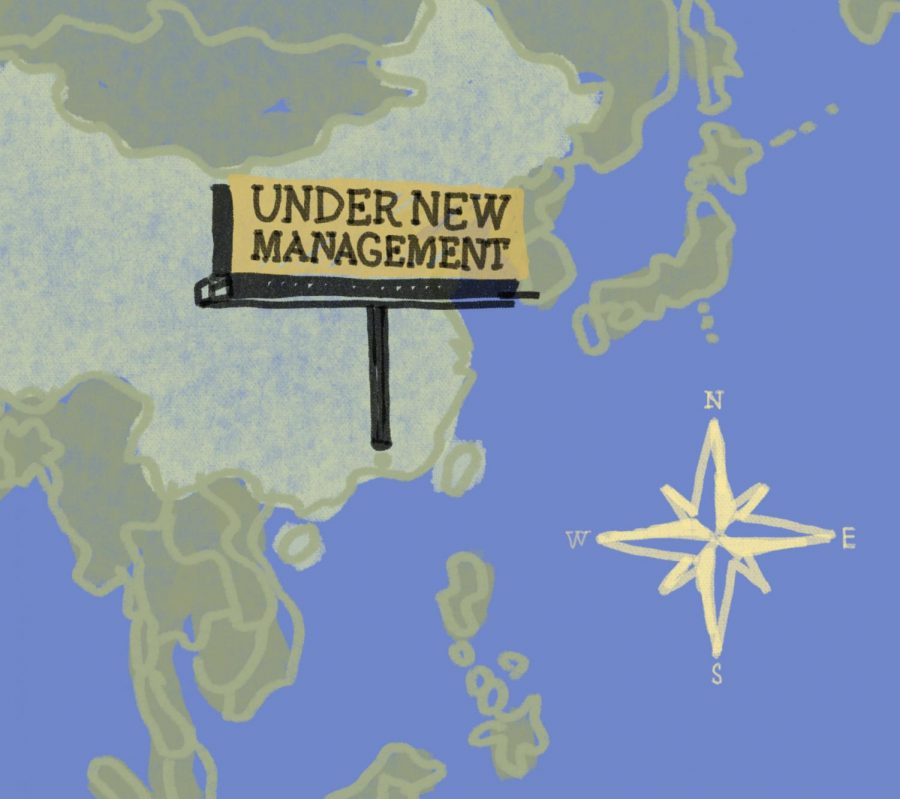 Chloe Duncan-Wald, Managing Editor
June 24, 2021
On March 11th, 2021, China's legislative body, the National People's Congress (NPC), initiated electoral reforms in the Special Administrative Region of Hong Kong. Just over two months later, on May 27th, these reforms passed into law. These laws allow increased pro-Beijing presence in Hong Kong's legislature, the Legislative Council of Hong Kong (LegCo); ensuring incoming Hong Kong legislators are "patriotic" through background checks and vetting. The LegCo will grow from 70 to 90 seats, but 40 seats must be approved by the pro-Beijing Election Committee, which will also grow from 1,300 to 1,500 members. Additionally, a new pro-Beijing oversight group will approve the "patriotism" of all new candidates vying for positions including the leading role of Chief Executive—Hong Kong's head of government and mainland representative.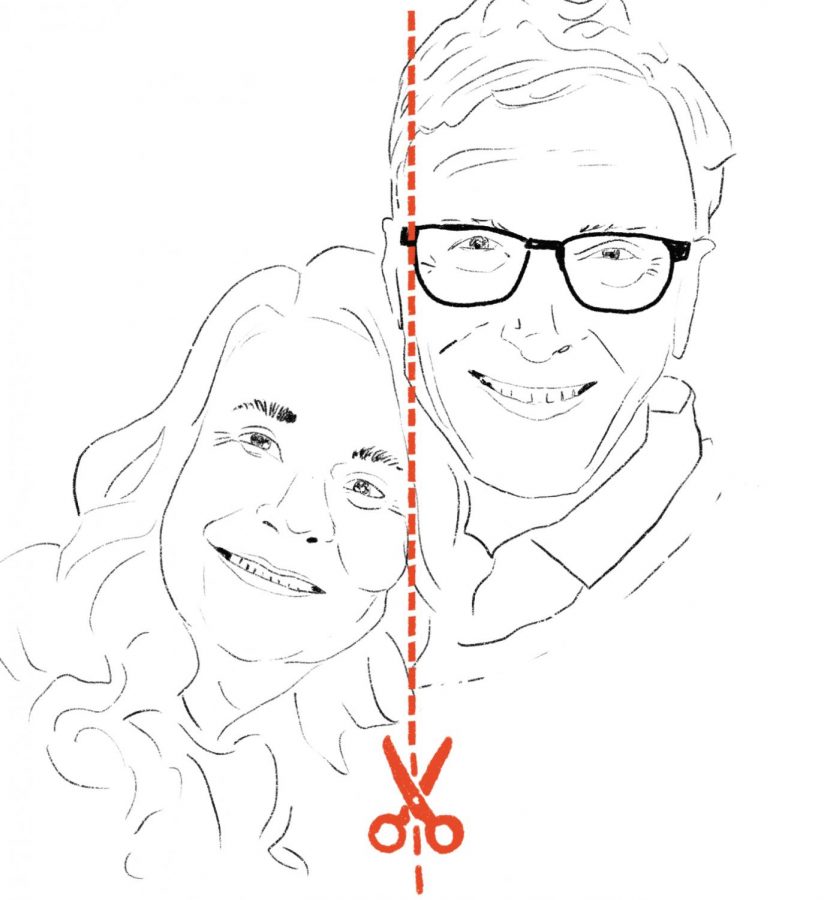 Hannah Chun, Metro Editor
June 22, 2021
Bill Gates is known to many as the co-founder of Microsoft and one of the richest people in the world. However, his recent divorce with Melinda French Gates—ending a 27-year marriage—uncovered a side of him that not many people previously knew of.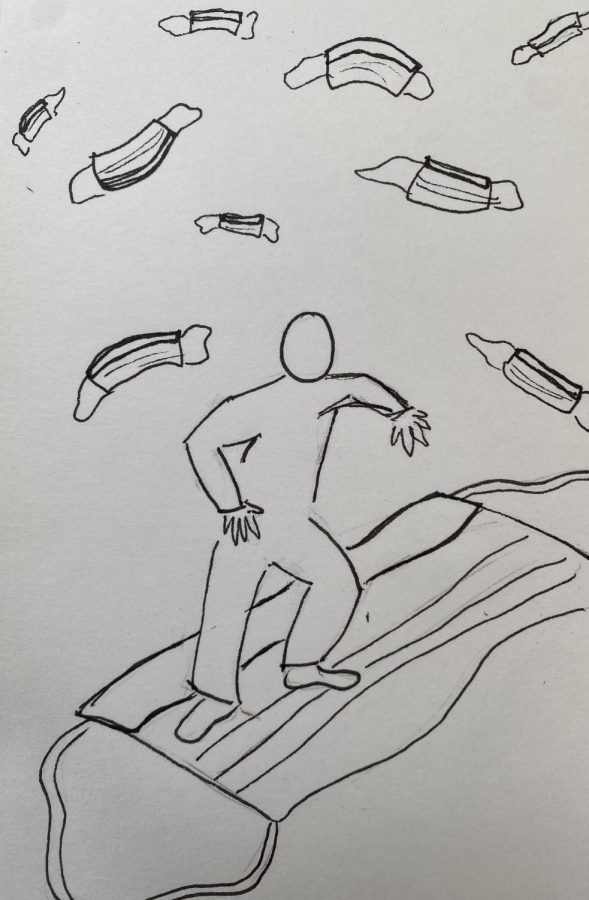 Hannah Chun, Metro Editor
June 22, 2021
With more people getting vaccinated and a notable downward trend in the number of COVID-19 cases and deaths in Massachusetts, the long-standing mask order from the Commonwealth has been rescinded and a revised policy has been put in place, effective May 29th, 2021. Now, those who are fully vaccinated neither need to wear masks nor socially distance, both indoors and outdoors.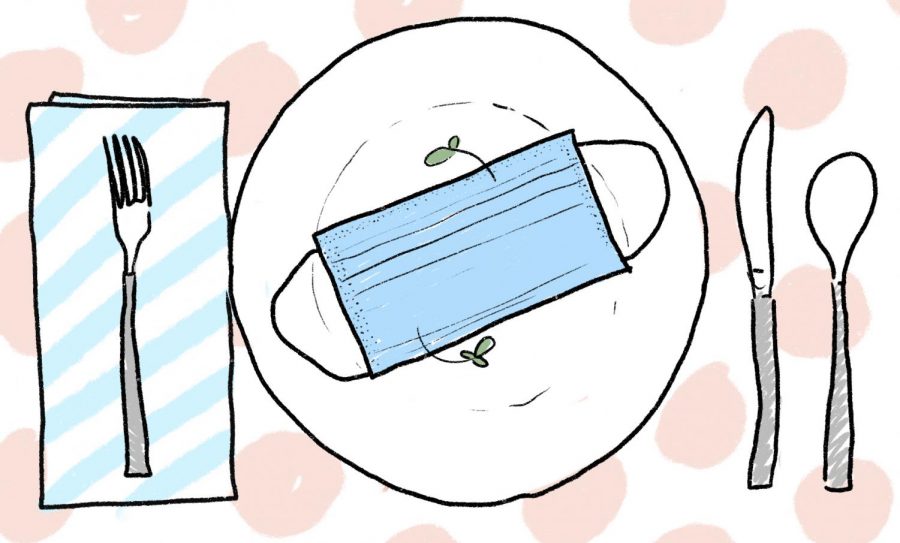 Stella Guest, Contributing Writer
June 22, 2021
Over the past year, the food industry has been forced to navigate challenging times due to the COVID-19 pandemic. The total restaurant profits for 2020 were 240 billion dollars below the pre-pandemic forecast for the year, and since December 1st 2021, over 110,000 restaurants and bars have permanently closed. Alongside restaurants, the entire food industry has been completely upended, including farmers, fisheries, food distributors, equipment retailers, and less conspicuously, food journalists, a profession intimately involved with the intricacies of the dining business. Instead of reporting on new and exciting dishes or celebrating newcomers and talented chefs, food journalists have had to readjust to the reality of the situation and find new ways to engage with the decimated industry.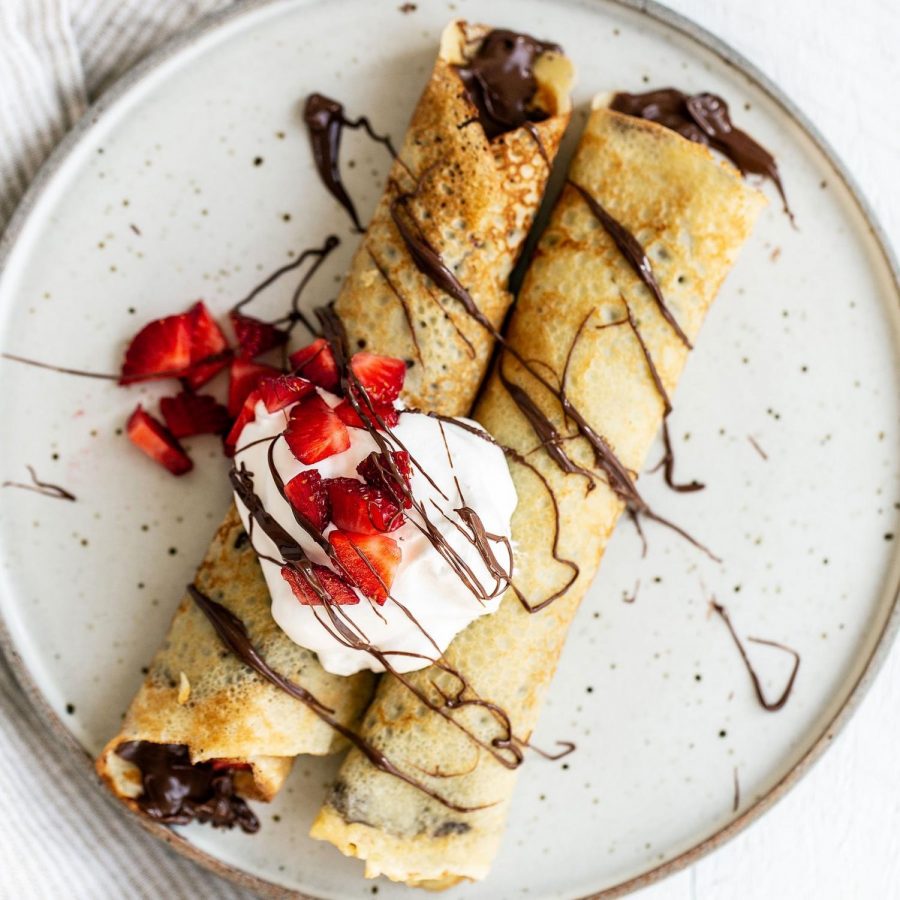 Ella Henry, Food & Culture Editor
May 31, 2021
A crepe is similar to a thin pancake, eaten as either a sweet or savory dish. The crepe recipe below is for a sweet crepe. Crepes are eaten in many different countries around...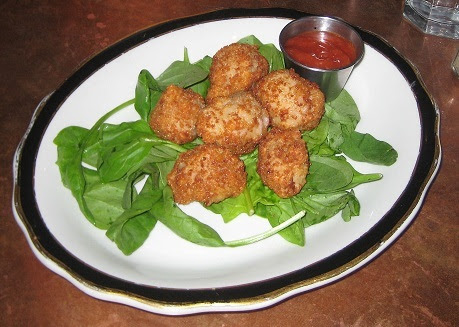 May 30, 2021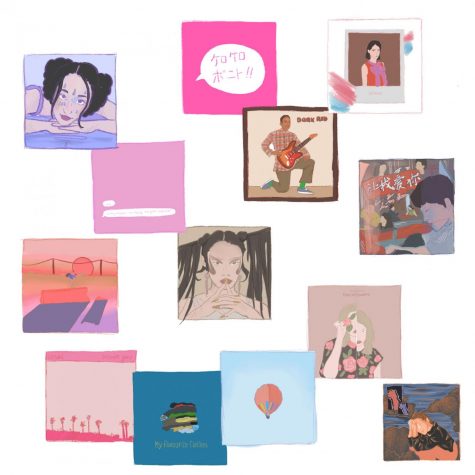 Spotlight on Asian Artists and Recommendations
May 30, 2021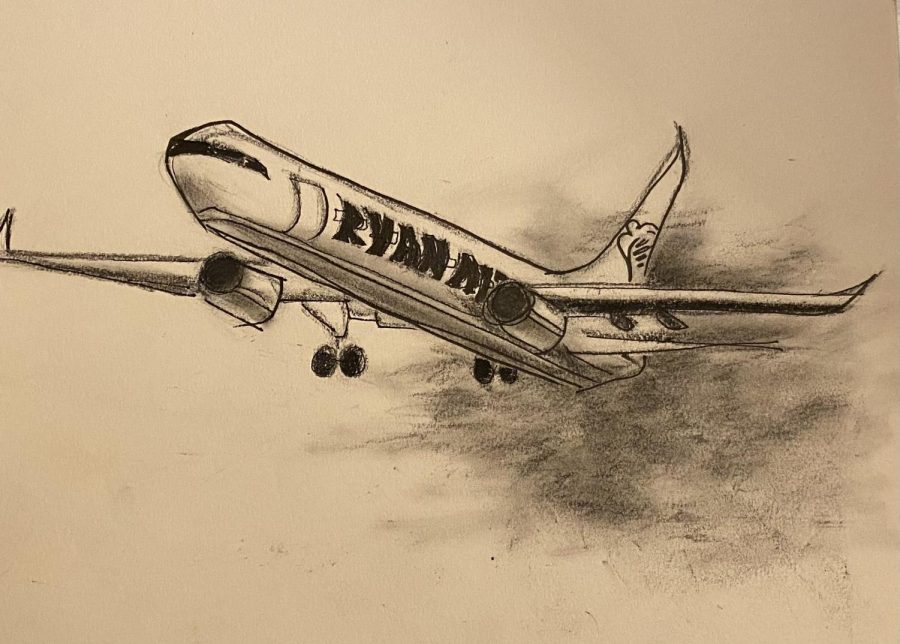 Ethan Kellogg, Contributing Writer
June 22, 2021
On May 23rd, Ryanair Flight 4978 departed from Athens on its way to Vilnius; a common route for those returning from abroad. Among the passengers was Roman Protasevich, a Belarusian dissident blogger and activist returning to his current home in Lithuania. Nearing Lithuania, the plane passed through Belarusian airspace, where air traffic controllers informed the flight crew of a possible bomb on board. Belarusian authorities demanded that the flight divert to Minsk—although the plane was already closer to Vilnius—and sent a MIG-29 fighter jet to "escort" them. Upon arrival in Minsk, no bomb was found, but Protasevich and his girlfriend Sofia Sapega were arrested.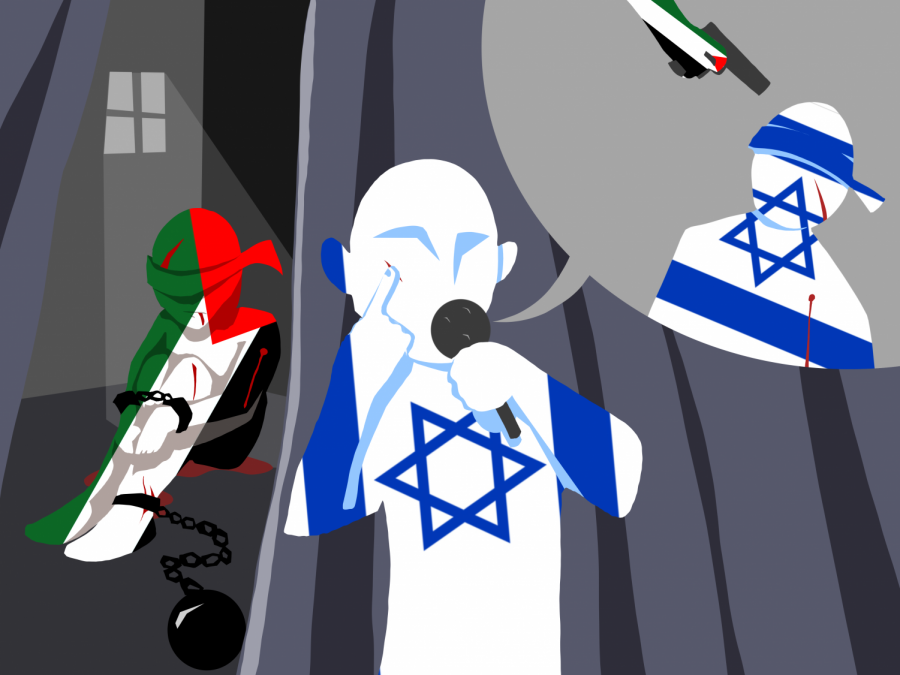 Felix Prasanna, Contributing Writer
June 21, 2021
Recently, tensions between Israel and Hamas flared up, leading to discussions about US policy and the increasing opposition to Prime Minister Benjamin Netanyahu in the Knesset, Israel's parliament. Israel and Hamas, a fundamentalist terrorist group supporting Palestine, have been locked into conflict for 15 years now. Both sides have committed indefensible actions since Hamas' rise to power in 2006: Israeli missions have killed hundreds of civilians, and Hamas has fired thousands of rockets at targets of no military significance.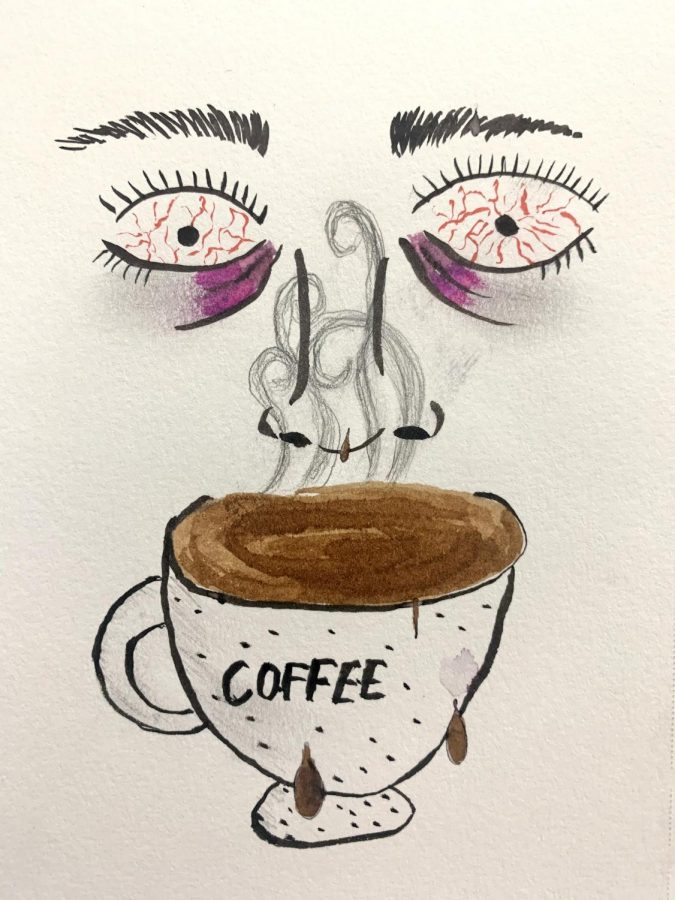 Eman Abdurezak, Arts & Entertainment Editor
June 21, 2021
During Ramadan, my family and I sat down to break our fast after a long day without food, water, and most notably, coffee. My mother and uncle exchanged strategies on how to cope with the effects of caffeine deprivation during the month. Although preoccupied with my meal, this conversation caught my attention. People tend to use their dependence on coffee to seem relatable and approachable during discussions. It seemed strange that they were lightheartedly chatting about their withdrawal symptoms, not realizing that this common conversation of coffee addictions could be a potential health risk. Bringing up this concern launched a debate of whether caffeine is just as dangerous as any other potentially harmful substance, in the same way that alcohol or medicinal drugs could be. I argued that caffeine should not be blindly consumed at high amounts just because it is normal to. My family disagreed, saying that there was no way caffeine was nearly as addictive or dangerous as other substances.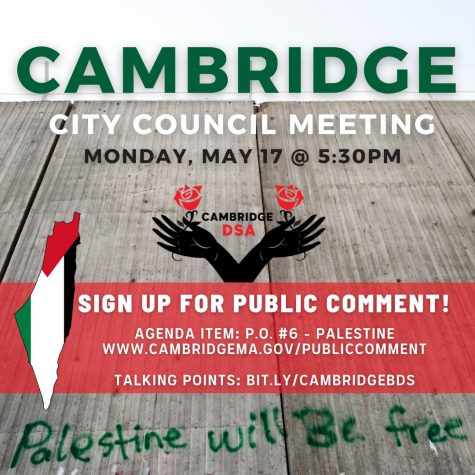 Cambridge City Council Rejects Israel-Specific Boycott Resolution
June 14, 2021
The United States maintains its enduring battle to suppress local Palestinian resistance to Israel, and Cambridge has just become the most recent city to join in. In May, the Cambridge City Council voted to pass an edited Policy Order #109, a resolution that originally called for the boycott of companies "abetting [Israeli] apartheid in the Middle East." The resolution included the technology group Hewlett-Packard Incorporated as one of the many American companies in active support of Israel, which provides computer software and internet services to the country.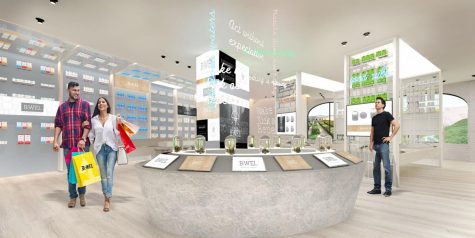 Mary Jane, Our Welcome Neighbor
June 2, 2021
Nowadays, marijuana dispensaries are everywhere, popping up at every corner, and opening in the storefronts...