Hannah Chun, Around School Editor
March 30, 2021
Racism is certainly not new, but data has shown a spike in racism toward America's Asian and Asian American community over the past year, with the first spike occurring in March and April of 2020, right around the time when the COVID-19 pandemic began to encompass our lives. The Center for the Study of Hate and Extremism observed sixteen large cities in the U.S. and concluded that despite hate crimes decreasing by 7% overall in 2020, hate crimes against Asian people in particular increased by almost 150% in that same year. New York City and Los Angeles proved to be the cities with the most hate crimes against Asians—with anti-Asian hate crimes increasing by 833% from 2019 to 2020 in New York City specifically. Even here in Boston, these crimes increased from 6% to 14% in that same time period.
Luna Valayannopoulos-Akrivou, Around School Editor
March 30, 2021
Since December of 2020, more than 600 students have been kidnapped in Nigeria, and the country's kidnap-for-ransom crisis has not ceased. Authorities report that attacks on the schools in the Northwest of the country have...
Esther Fu, Contributing Writer
March 30, 2021
Rampant invalidation of sexual assault allegations pervades the responses to sexual assault cases. In light of Sexual Assault Awareness Month in April, it should be acknowledged that victims of sexual assault continue to not be taken seriously upon taking the vulnerable step to share their stories. However, we should also scrutinize the issue from an alternative gender perspective. As hard as it is for all survivors to speak up about their experience, male victims tend to be overlooked because of societal stereotypes, stigma, and silence around male sexual abuse. In a patriarchal society where males are supposed to have power, male survivors may neglect and invalidate their feelings, feel embarrassment or shame, and keep quiet about their sexual assault.
NBA Notes: The Unstoppable Brooklyn Nets and the League's Newest Superstar
March 27, 2021
Boy, are the Brooklyn Nets fun to watch (as long as you aren't a Boston Celtics fan, or a Russell Westbrook diehard enthusiast like me who takes pain in every single Nets win).
Tom Brady Wins His Seventh Super Bowl—in Tampa Bay this Time
February 26, 2021
From a 7-9 season last year to an 11-5 record and a Super Bowl title, how did Tampa turn it around? The secret lies in a 43-year-old quarterback from New England that many consider to be the greatest of all time. It took another lackluster season in 2019 for the Tampa Bay Buccaneers to finally wave goodbye to their former first-round pick, quarterback Jameis Winston and set their sights elsewhere. This coincided with Tom Brady's departure from the New England Patriots where he had won six super bowls (a number unrivaled by any of his peers in NFL history). Brady's frustration with the Patriots revolved around a lack of reliable pass-catchers, of which the Buccaneers had plenty. Teammates Mike Evans, a six-foot-five athletic wonder with a knack for winning goal line "jump balls," and Chris Godwin, a similarly large receiver with a massive wingspan and great hands, were both key factors in Brady's transition to Tampa Bay.
A Few (Early) Notes from the NBA Season
February 26, 2021
The National Basketball Association (NBA) season has gotten into full swing in the past month, and even in the midst of outbreaks among teams and games being postponed, the season has been one of the most entertaining in recent memory. Here are a few of my early thoughts:
Dustin Pedroia: A Career Retrospective
February 26, 2021
Second baseman Dustin Pedroia finally retired on February 1st, marking the end of his fourteen-year career for the Boston Red Sox. Despite standing only 5'9", Pedroia played with intensity and dedication, leaving a lasting impact on the many coaches, teammates, and fans that witnessed number 15 play.  After being drafted by the Sox in the second round of the 2004 MLB draft out of Arizona State University, Pedroia burst onto the scene in 2007 for Boston, both with his play on the field and his mentality and work ethic off of it. In 2007 Pedroia notched a .317 batting average, a .380 on-base percentage, and a .442 slugging percentage en route to the 2007 American League Rookie of the Year award.
Isabella Minicucci, Contributing Writer
March 30, 2021
For the past two decades, Britney Spears has been a central figure in pop culture. Between early stardom, being exploited by the paparazzi, and now the eerie consequences of her conservatorship, Spears has not been able to escape the headlines since she first rose to fame. Most recently, awareness and concerns over her lack of autonomy have been resurfacing because of her worrying Instagram posts, and the new documentary detailing her life, Framing Britney Spears. Britney Spears rose to fame at a young age. Her breakout role in the 1993 revival of The Mickey Mouse Club at the age of 17 led to a career in the music industry. Her debut hit "...Baby One More Time" topped Billboard charts and garnered over a million sales. Her immediate success helped her to become a force in the pop industry. Over the next few years, she delivered hit after hit and reached icon status.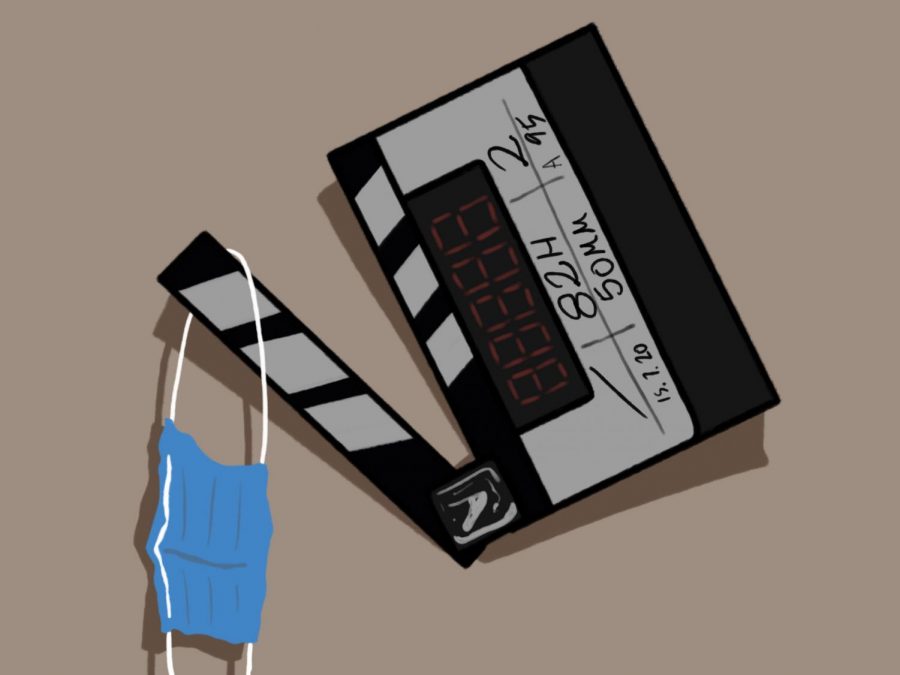 Eliza Sutton, Assistant Managing Editor
March 28, 2021
While it has slowed, the movie industry has not stopped over the last COVID-ridden year. Movies are still being filmed, advertised, released, and even shown in theaters. Of course, like everything else, the process has changed in order to reduce the risk of spreading the virus. While many movies and TV shows postponed filming and, consequently, release dates, in order to allow the cast and crew to quarantine and prevent viral spread, a few have continued filming. However, the process of creating a movie or show while trying to maintain appropriate safety precautions is grueling and difficult.   Additionally, COVID-19 swab tests are performed often (as in weekly or more), and, in many cases, all the cast and crew are put into a mandated bubble consisting of themselves and required to isolate from family and friends to prevent spread.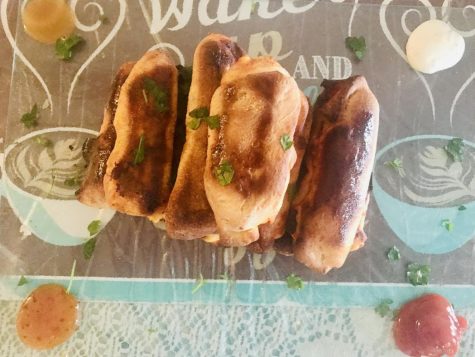 March 28, 2021
Do you want a quick, fun, creative, easy, and delicious pizza to enjoy with the people you love? This is the recipe for you! Just a few ingredients and about an hour tops to make and bake.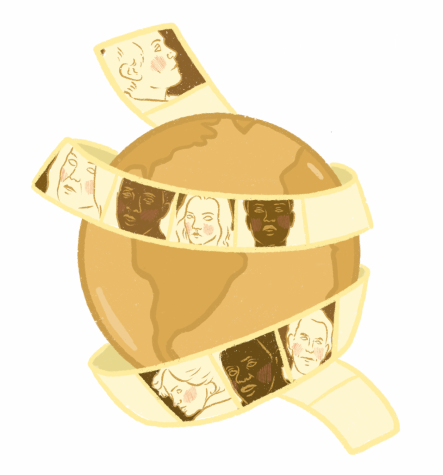 Golden Globes 2021: "Nomadland", "The Crown", and "Borat 2" Among the Winners
March 28, 2021
The 78th edition of the Golden Globes, which took place on Sunday, February 28th, reserved its fair share of surprises—acclaiming Borat 2 and Nomadland, while recognizing the domination of the series The Crown. Deprived by pandemic restrictions of the typical champagne and red carpet, the ceremony was held virtually for the first time, away from the traditional Beverly Hilton Hotel. The Master of Ceremonies was none other than Amy Poehler, and joined by her co-host Tina Fey. 
Bodie Morein, Contributing Writer
March 30, 2021
For the last four years, Trump seems to have been the only thing we talked about, and without him, news feels unfamiliar. What do we read and write about if he's not signing controversial executive orders, or inciting insurrections over Twitter? We've all fantasized about the moment where he'd no longer be relevant—but somehow, it hasn't come. Despite his lack of involvement in anything newsworthy, we've continued writing about him. And that's the problem, because Donald Trump doesn't have any power, any platform anymore—unless we keep giving him one.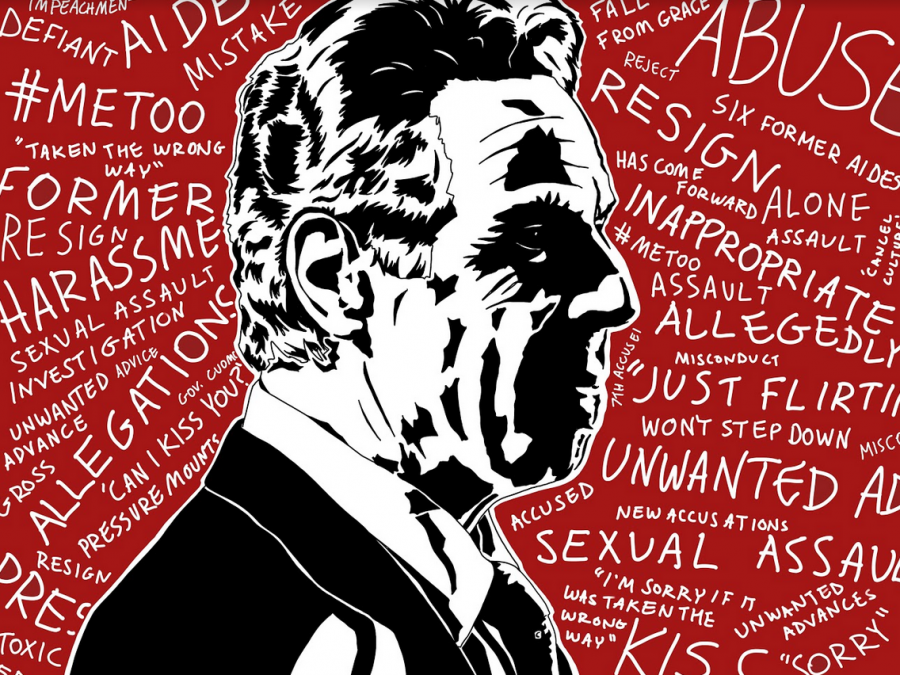 Halima Osman, Contributing Writer
March 27, 2021
From December 13, 2020, to March 8, 2020, six women spoke out with sexual assault allegations against current New York Governor Andrew Cuomo. Allegations ranged from invasive conversations about women's sex lives, to unwanted kissing and groping. These six allegations have been raised by Lindsay Boylan, Charlotte Bennet, Anna Ruch, Ana Lise, and Karen Hinton, all of whom were either former staffers, aides, or social acquaintances of Governor Cuomo.  When these allegations initially came out, Cuomo vehemently denied them all. He constantly referred to his stance on sexual assault and how much he disagreed with women being disrespected. In many ways, it came off as if he was using his stance on sexual assault as a way to excuse his own actions. Many men of power use their "progressive" stance on sexual assault to justify the fact that they couldn't possibly commit a horrid act, because apparently if you disagree with something then you definitely can't be someone who did it. That in itself is revolting, because the pain those women feel can't be excused away.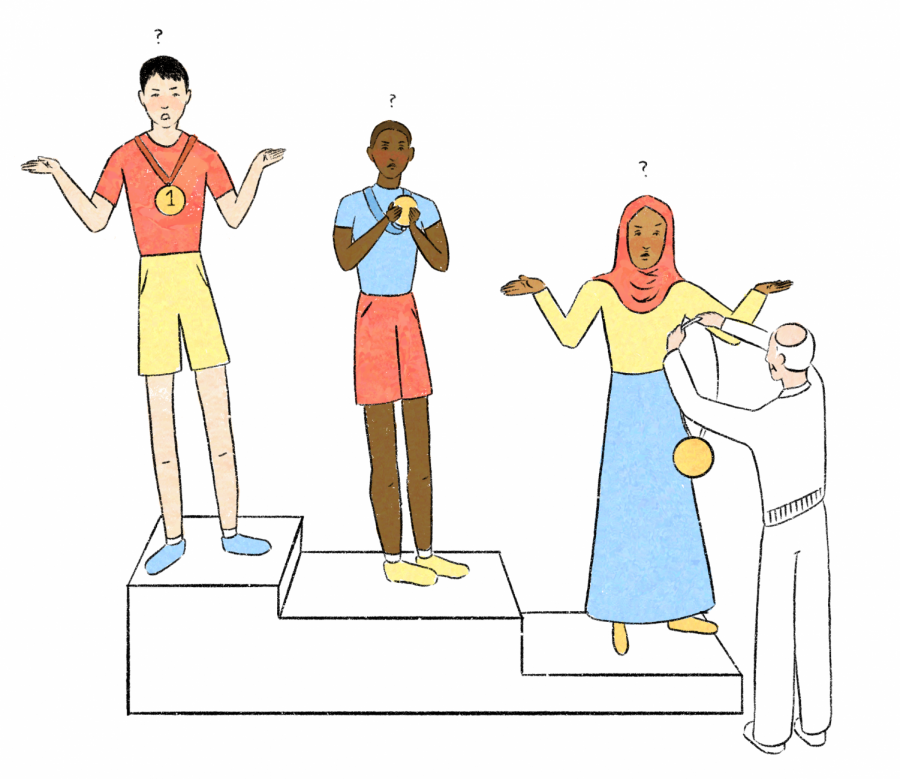 Chloe Duncan-Wald, Contributing Writer
March 27, 2021
What is the "model minority myth"? To understand this myth in the media, turn to the deeply bigoted article published for NY Magazine in 2017 by Andrew Sullivan: "Asian-Americans are among the most prosperous, well-educated, and successful ethnic groups in America ... It couldn't possibly be that they maintained solid two-parent family structures, had social networks that looked after one another, placed enormous emphasis on education and hard work? ... thereby turned false, negative stereotypes into true, positive ones? ... It couldn't be that all whites are not racists or that the American dream still lives?" Sullivan perpetuates here the longstanding "model minority myth," commonly illustrated in American media and pop-culture; Asians become glorified for their achievements and assimilation. Yet, this myth has widely been used as a means of tearing down other minorities in contrast to Asians, especially Black people. 
A Call to Action: In-Person Students Must Support Local Businesses
March 24, 2021
In December of 2020, I wrote an article about the struggles that local businesses are enduring. I focused on Mona Lisa's, the local pizza restaurant that many CRLS students hold dear. The pandemic has had a devastating impact on businesses such as this establishment. The lack of foot traffic from Harvard and CRLS nearly put Mona Lisa's out of business in December. A community effort through GoFundMe helped raise over $6,500 to save the business from the seemingly inevitable end that so many businesses have met in the past year. Thankfully, Mona Lisa's was saved—at least for the time being. The owner, Mohamed Omara, was incredibly grateful for the support, but the money will not last forever. He estimates the restaurant can survive until the spring with reduced traffic and the money raised. That is why CRLS students, roughly a third of whom have signed up for in-person, should strongly consider eating lunch out whenever they are at school if they want local businesses to still be there when they return to school in the fall.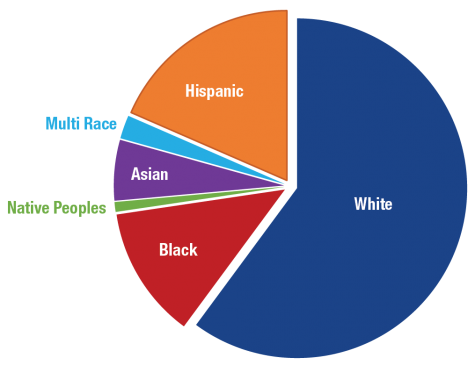 The Changing Demographics of the United States Electorate
February 26, 2021
The demographics of the United States electorate are shifting, with major implications for the future of both the Democratic and the Republican parties. Minority populations are growing, rural areas are losing their inhabitants, and religion is becoming far less relevant in politics. The growing sway minorities hold over elections means that Democrats will no longer be able to take their vote for granted. Instead, they'll have to listen to what minority voters want. To stay viable, the Republican Party must also change: it currently represents an ever-shrinking share of the electorate, and they must adapt to a changing country. By working to defend civil rights, the Republicans can gain a large share of the minority vote. Alternatively, a Trump-worshipping personality cult could be viable in the short term, but would not be sustainable. The U.S. Census Bureau predicts that between 2040 and 2045, the United States will become a majority-minority country. Though white people have always been a majority in the United States, and they will remain the largest racial group, there will be more Hispanic, Black, Asian, and Native American people combined than white people.