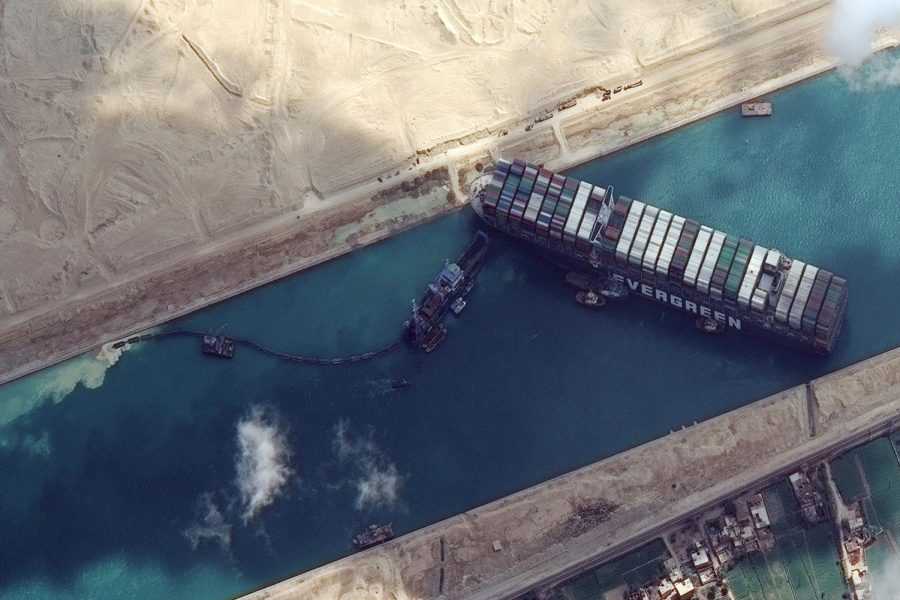 Jeremiah Barron, Contributing Writer
April 29, 2021
The shipping company Evergreen is in deep water after a ship of theirs found itself in water far too shallow. On March 23rd, one of the Taiwanese company's largest vessels, the Ever Given, attempted to cross the Suez Canal. Due to a sandstorm, strong winds and limited visibility caused the freighter to run aground, blocking passage for nearly a week. The quarter-mile long ship weighs nearly 220,000 tonnes, causing many experts to fear that an excavation process could take months. Fortunately, Egyptian authorities were able to free the vessel within a week, clearing the canal for passage. However, it still took days for the canal to process the backlog of 800 ships waiting to pass through, as nearly 100 ships pass through the canal every day. Currently, Egyptian authorities are refusing to allow the Ever Given to continue on its route until they are compensated with one billion dollars. As of Monday, the Ever Given is anchored in Egypt's Great Bitter Lake. Maesrk, a Danish shipping company, says that this event will have lasting effects: "Even when the canal gets reopened, the ripple effects on global capacity and equipment are significant and … further disruption could take weeks, possibly months, to unravel." This is a sign that maritime shipping might hit some roadblocks in the near future.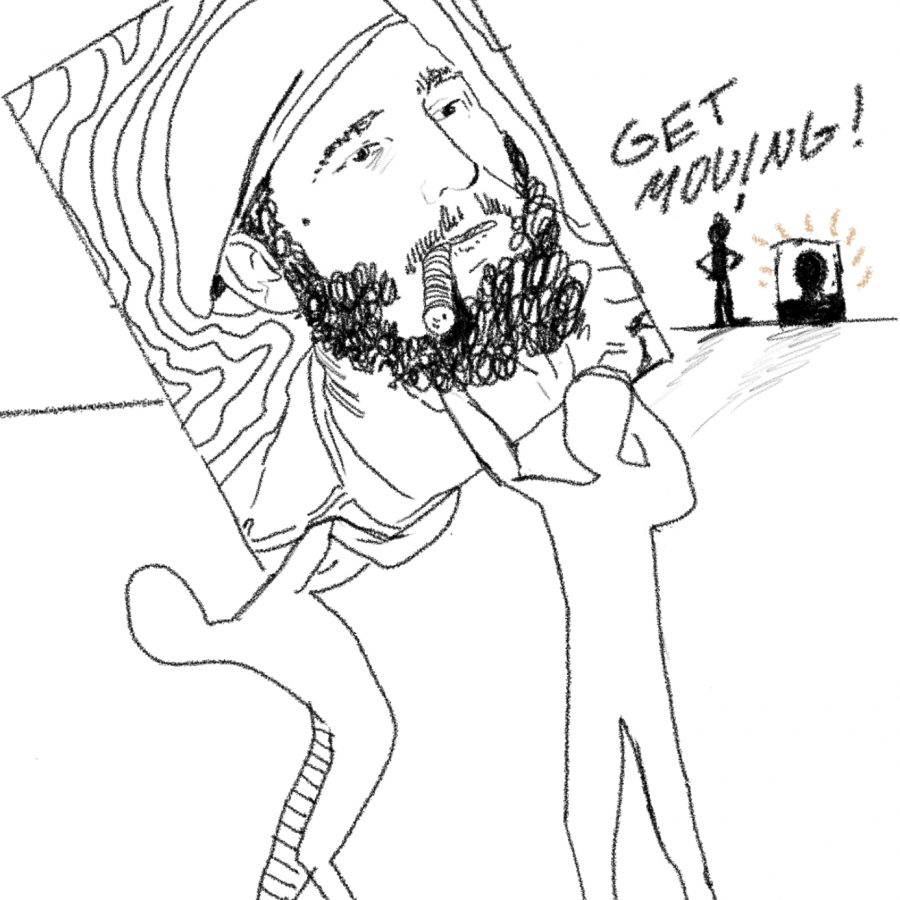 Nicolas Valayannopoulos-Akrivou, Arts and Entertainment Editor
April 29, 2021
For the first time in exactly 60 years, the Communist Party in Cuba will emerge from its congress without a Castro in power. The position of First Secretary of the Communist Party in Cuba, the executive position in the Cuban...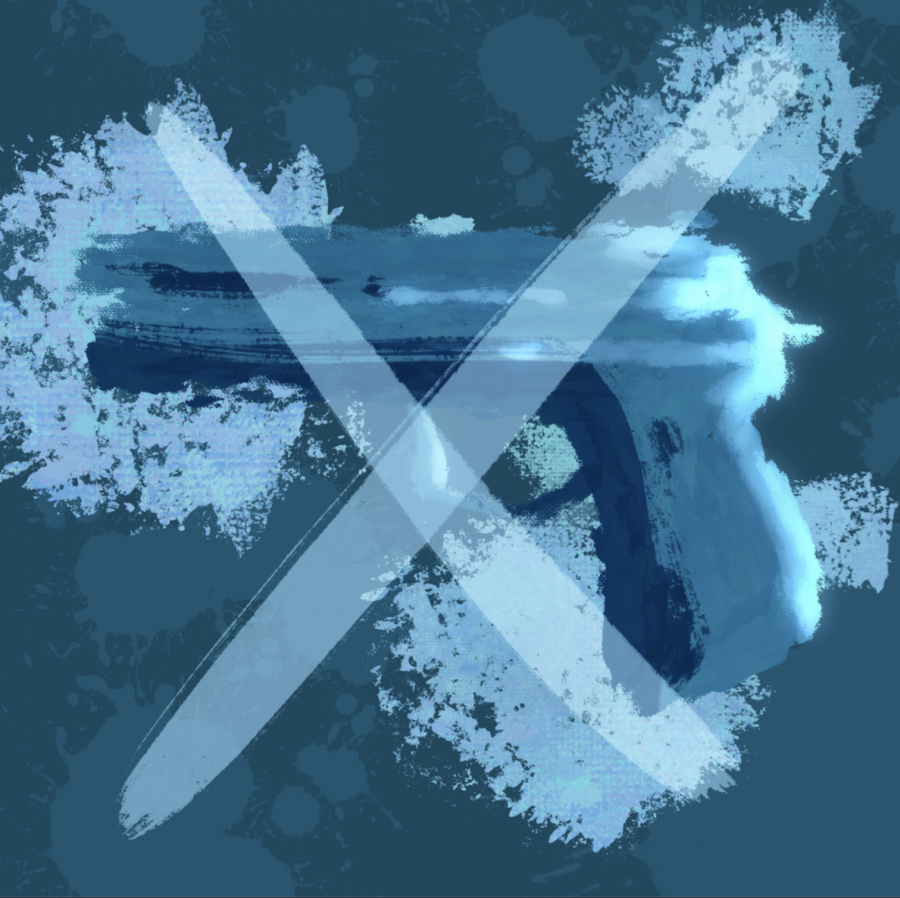 Charlie Bonney, Managing Editor
April 29, 2021
While the gun control debate has recently heated up across the nation, the contentious issue hit particularly close to home for Cantabrigians after a recent CRLS graduate was murdered in a gruesome act of gun violence. The...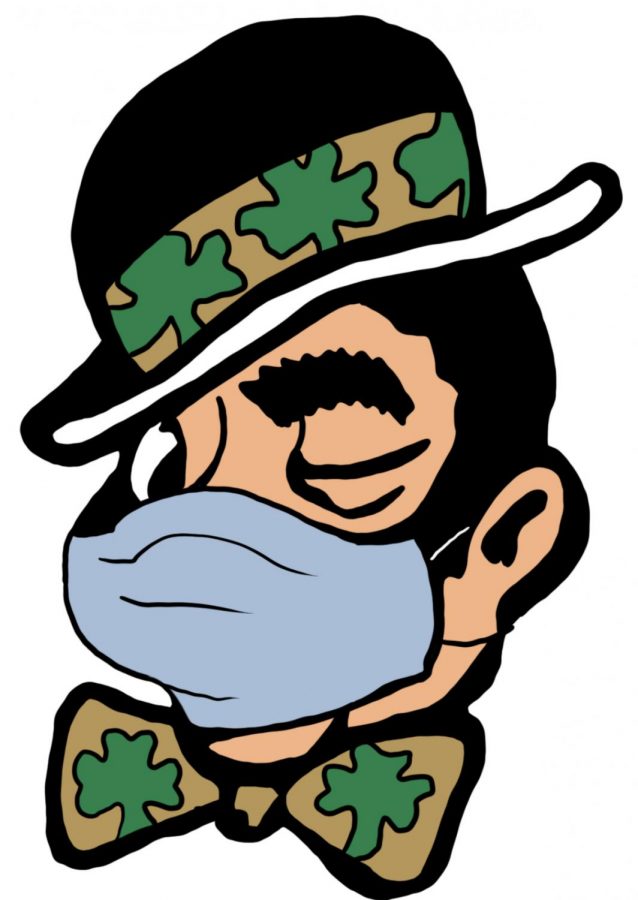 Alex Bingham, Contributing Writer
April 29, 2021
The NBA all-star break and trade deadline have come and gone, and the Celtics have found themselves in an unfamiliar position with a winning percentage hovering around .500. A string of injuries and COVID-19 cases among many of Boston's stars certainly haven't helped but several prominent storylines have emerged part way through the season.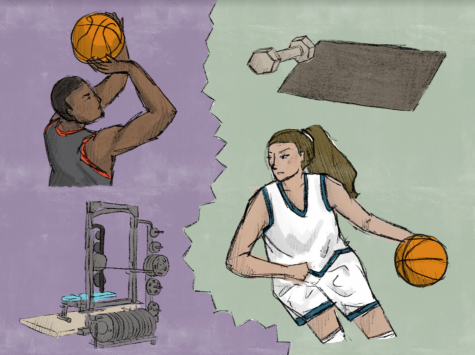 Gender Discrepancies in US Sports Shines at NCAA Tournament
April 29, 2021
It is apparent that there is an alarming difference in treatment between men's and women's sports in the US. There have been many scandals regarding this disparity, including the U.S. Women's National Soccer Team suing the U.S. Soccer Federation (USSF) over discrimination on the basis of sex. Gender disparity in the National Collegiate Athletic Association (NCAA) has gained a lot of exposure in the context of college basketball recently.  The 2021 NCAA Men's Basketball tournament—better known as March Madness—began on March 18th. A TikTok created by Sedona Price, a University of Oregon forward in the women's basketball bubble, showed the drastic differences between the men's and women's weight room. While the men had an expansive collection of weights and exercise machines, the women's weight room was limited to a rack of dumbbells and a pile of yoga mats.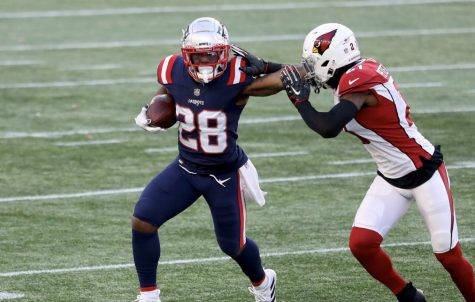 The Future of the Patriots After Offseason Pickups
April 29, 2021
Since the start of the two-decade-long Bill Belichick era, the New England Patriots have been nothing short of unstoppable, winning six Super Bowls and creating arguably the greatest football dynasty ever. This continued success quickly came to an end in the 2020-2021 season when the Patriots posted a disappointing 7-9 record, their worst single season performance since 2000. After watching former Patriots quarterback Tom Brady lead the Tampa Bay Buccaneers to a Super Bowl victory this past year, Coach Bill Belichick spent a sizable chunk of money during this year's  NFL free agency in order to revamp the depleted Patriots roster.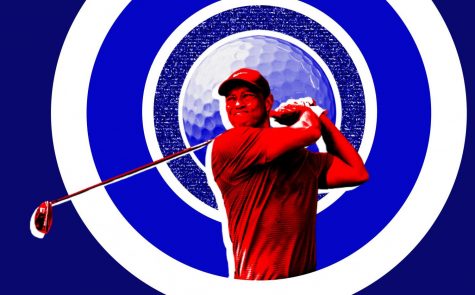 Mystery Over Tiger Woods' Violent Car Accident
March 30, 2021
On Tuesday, February 23rd, professional golfer Tiger Woods was rushed to the hospital after experiencing a severe car crash in Los Angeles. According to The New York Times, around 7 AM, police authorities received a 911 call sharing a sudden crash on Hawthorne Boulevard in Rancho Palos Verdes, a coastal city in Los Angeles County. Police officials arrived at the scene to find the widely famous golfer stuck in his flipped SUV. Police deputy Carlos Gonzalez shared that firefighters needed to use pry bars and the jaws of life (strong rescue equipment) in order to remove the golf star from the vehicle. Once secured in the ambulance, Tiger Woods was rushed to Harbor-UCLA Medical Center, where he was placed under immediate surgery. Dr. Anish Mahajan at the Center shared with the Times that the golfer suffered multiple breaks in both his tibia and fibula in his right leg, along with serious lacerations around his left leg and right foot. The doctor added that these breaks were compound fractures, meaning the bones pierced through the athletes' skin. While hard to imagine, Woods' legs are stable after successful surgery and are currently healing.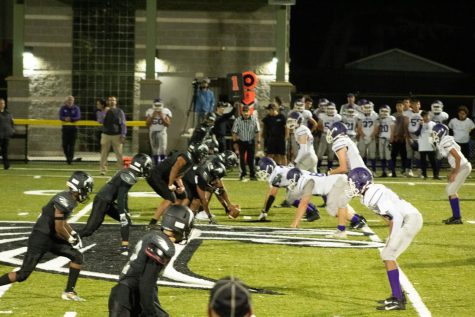 CRLS Football Struggles During Pandemic
March 29, 2021
Since the start of the 2020-2021 school year, it has been unclear whether or not the CRLS football team would have a season. Despite the postponement of many Massachusetts high school football seasons this past fall, the Massachusetts Interscholastic Athletic Association (MIAA) recently gave Cambridge and other teams around the state the green light to play during the Fall II Season beginning on February 22nd. The CRLS football season is now in full swing, with a new, league-only schedule, as well as safety protocols adjusted for the realities of the COVID-19 pandemic. Protocols include weekly COVID-19 testing and daily health check-ins to ensure the safety of the whole team. With a staggering 24 seniors on the team, the Falcons are heading into the new season with high expectations, looking to rebound from their disappointing 3-8 record last year.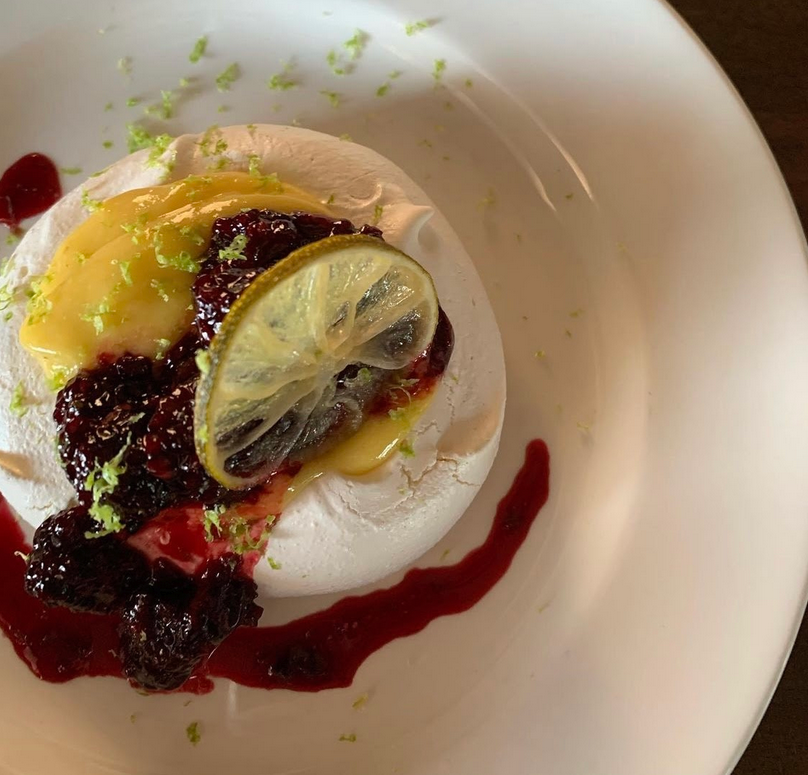 Ella Henry, Food and Culture Editor
April 29, 2021
Pavlova is a perfect dessert for spring and summertime—it's light, fluffy, and full of fruits and berries just coming back into season. This dish is so delicate that it...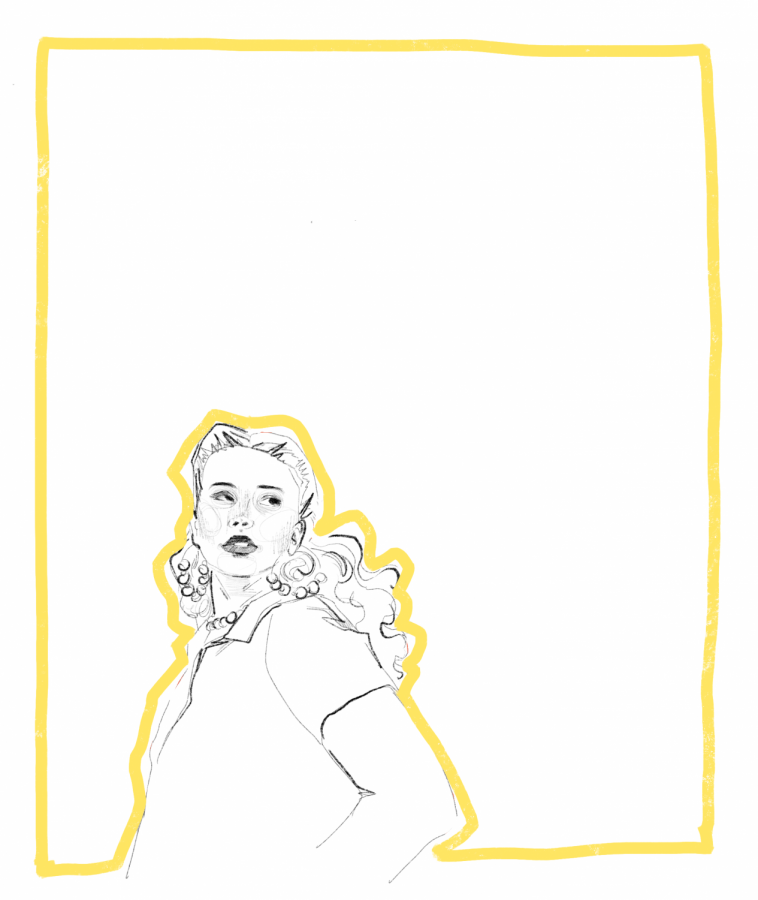 Sofia Bernstein, Contributing Writer
April 29, 2021
Lana Del Rey's newest album Chemtrails Over the Country Club shows off her incredible vocal and writing abilities. Del Rey's career started with her most popular album Born to Die. Although some fans may point out that Lana Del Rey aka Lizzie Grant came out before this, Born to Die is what enabled her rise to fame and made her the artist she is today. Most known for her hit song "Summertime Sadness," Del Rey has collaborated with dozens of other artists, including A$AP Rocky and The Weeknd. Since her 2019 critically-acclaimed album Norman F****ing Rockwell it's clear to the listener from this album's slower, more unique sound that Del Rey is no longer chasing hit songs, and is instead focusing on songs that will be loved by critics and her fans.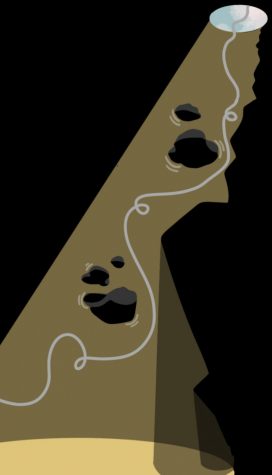 Pixar's "Wind" Sheds Light on Sacrifices Immigrants Make for Their Children
April 29, 2021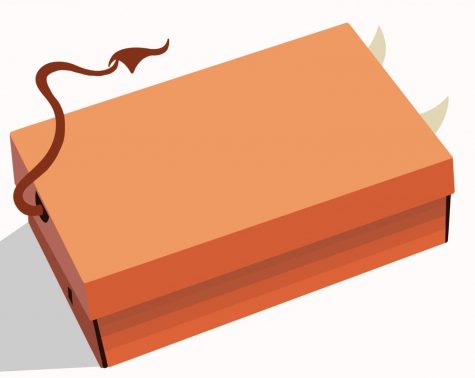 Lil Nas X's Music Video and Satan Shoes: A Form of Protest
April 29, 2021
On March 26th, 2021, the American singer Lil Nas X released a music video for his hit single "MONTERO (Call Me By Your Name),"—the name playing off the title of a popular gay romance film from 2017—which featured provocative dancing, explicit language, and various symbols empowering his identity as a openly gay man in the music industry. The singer came out publicly as gay in June of 2019 and has received continuous backlash from a particular demographic of Americans; many fans who had enjoyed Nas's hit songs like "Old Town Road" quickly ceased their support or condemned the artist after he had established a gay and unapologetically feminine image. Like many gay icons of the music industry since the 1970s, Lil Nas X had been demonized by a large portion of the public who hold onto discriminatory, homophobic religious beliefs.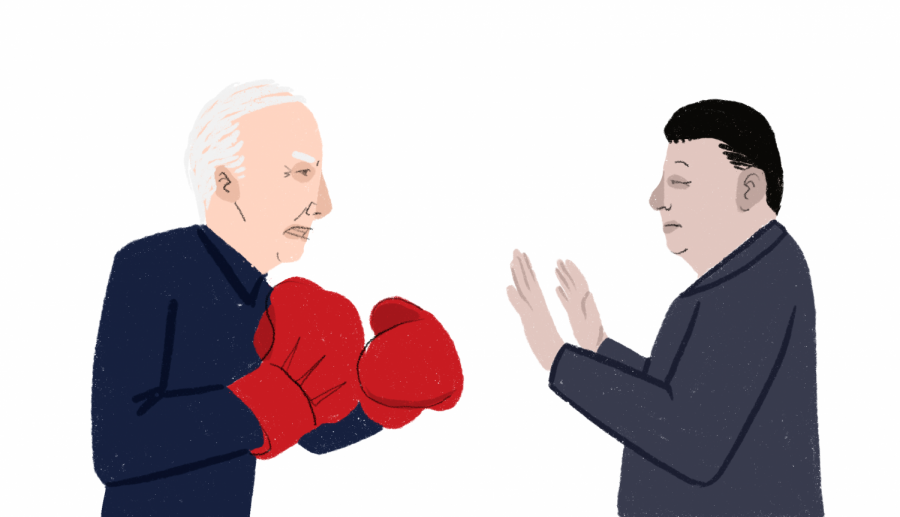 Chloe Duncan-Wald, Contributing Writer
April 29, 2021
Economic 'wars' can have vastly negative impacts on those involved, and the US is playing with fire by igniting a new one. In 2019, Trump was criticized for the trade...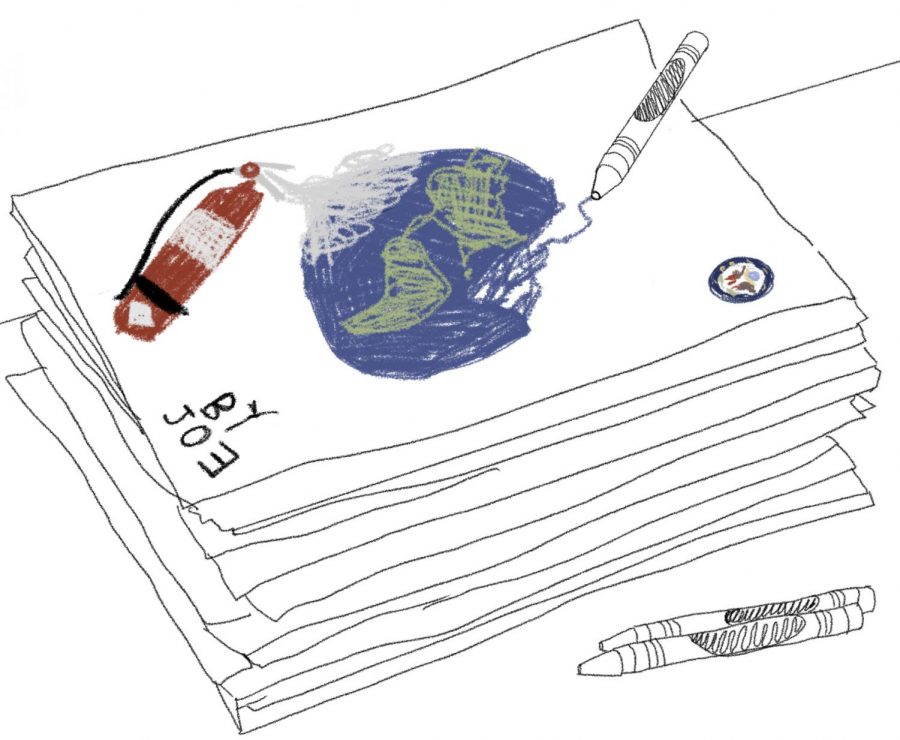 Zoe Mello Zdraveski, Contributing Writer
April 29, 2021
In March of 2020, President Joe Biden rolled out a $2.26 trillion infrastructure and climate spending blueprint, in which the administration plans to pay for over 15 years through higher taxes on corporations. The American Jobs Plan is undoubtedly an ambitious step forward; the proposal includes $85 billion allocated to the modernization of US transit systems, $174 billion in incentive programs aimed at promoting the development of electric vehicles, and $180 billion on research programs. Nonetheless, progressive legislators warn that its spending is nowhere near sufficient to meet the global and national challenges of rampant unemployment and the impending climate crisis. In the words of Congresswoman Alexandira Ocasio-Cortez, "This is not nearly enough."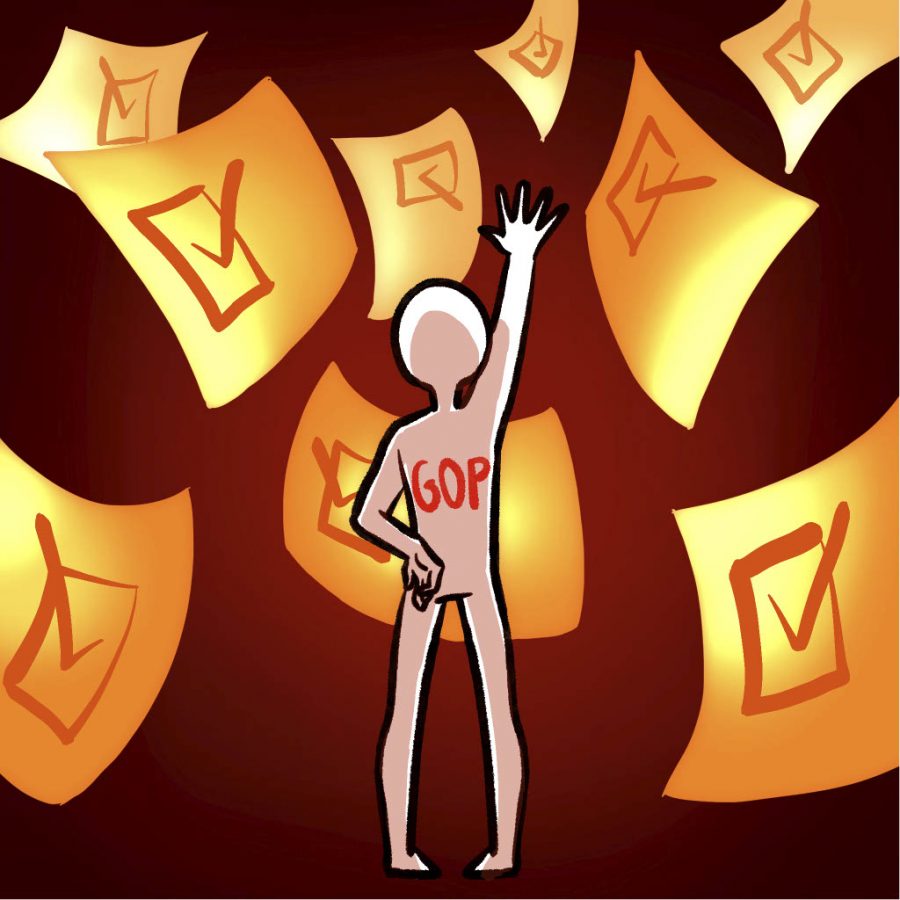 Zoe Mello Zdraveski, Contributing Writer
April 29, 2021
The Republican Party suffered several major losses in 2020, from the presidential election to the two Georgia runoffs that defined the Senate majority. It seems the party is now determined to restrict the ease of casting a ballot in the United States through any means necessary, all the while systematically targeting Black voters who were instrumental to Biden's electoral victory. They are attempting to effectively suppress their way to success.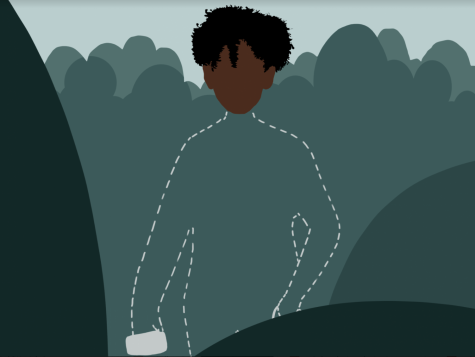 Body Neutrality Should Replace Toxic Body Positivity
April 29, 2021
Body positivity, the social media buzz-phrase of the past few years, is becoming increasingly influential in everyday culture. Any given consumer in 2021 is likely to be aware of the wave of people seeking to find self-love in an age of largely unattainable beauty standards. While its roots date back to the 1960s, the term "body positivity" was officially coined in 1996 by psychotherapist Connie Sobczak to promote a more feel-good attitude among patients with body image issues, encouraging them to see themselves as beautiful despite outside societal pressures. At face value, especially after decades of the opposite mentality being the norm (body shaming, rampant diet culture, and little representation of models above a size two come to mind), this seems like a step in the right direction. However, the amount of missing information that comes with "body positivity" results in a movement with potentially detrimental effects for the young and impressionable. The preexisting culture surrounding beauty simply wasn't equipped to handle the radical shift enabled by social media; the notion of body positivity lacks complexity, failing to consider that beauty is not a necessity, and blindly oversimplifies the ease with which it can be applied. Instead of drastic social change from one extreme side of the spectrum to the other, the ideal balance lies in body neutrality.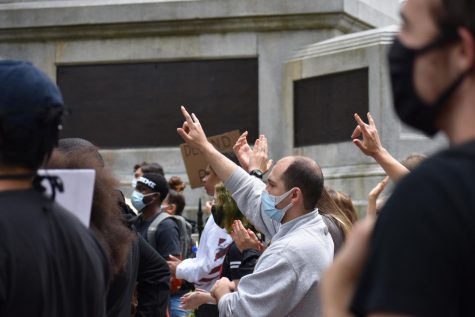 Performative Activism: Are You a Part of the Problem?
April 29, 2021
Have you ever posted an infographic about a current issue to make yourself seem like a more caring and politically conscious person? Have you ever felt pressured to show support for a movement when your social media feed is flooded with the trendiest political hashtag?  If so, you are not alone; however, you may be participating in performative activism.