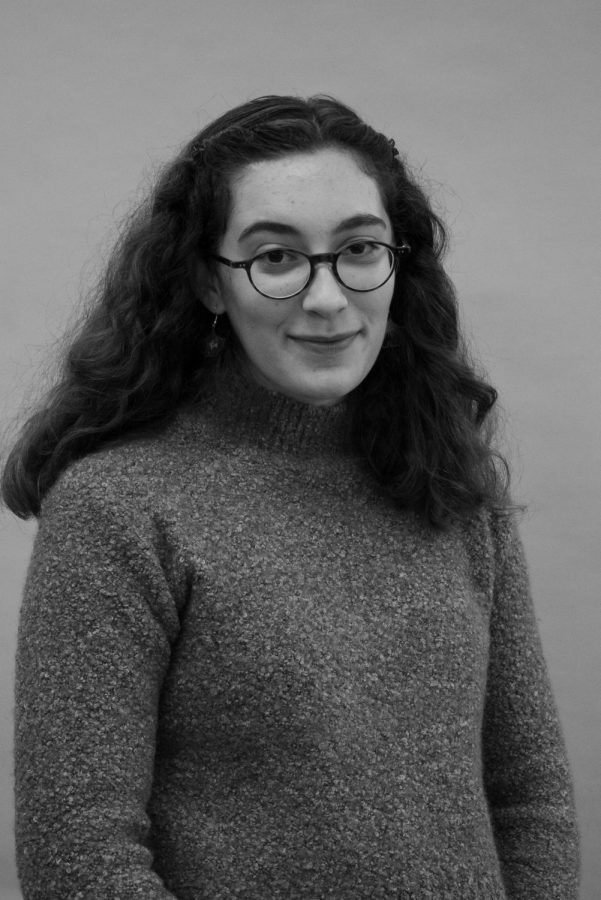 What elementary school did you go to?
Shady Hill School
What other activities are you involved in at CRLS and/or in the community?
MDC and environmental action club
If you could interview anyone, dead or alive, who would it be and WHY?
My mom's grandfather, Grandpa Harry. He was a press agent for Broadway and a real character. My mom and her sister talk about him a lot, and I always wish I'd had a chance to meet him.
Willa Frank, Managing Editor
Jun 17, 2020

Never Have I Ever: Highly Watchable, Not That Original

(Story)

Jun 17, 2020

COVID-19 Sheds Light On Food Disparity

(Story)

May 29, 2020

The World's Best Granola

(Story)

May 27, 2020

The Importance of Hope

(Story)

Apr 25, 2020

Best Books to Read During Quarantine

(Story)

Mar 26, 2020

Whole Roasted Cauliflower: A Perfect Quarantine Meal

(Story/Media)

Mar 23, 2020

Media Consolidation is Threatening the Spirit of Journalism

(Story)

Mar 05, 2020

Brexit's Point of No Return

(Story)

Feb 20, 2020

"Little Women": A Story of Feminism and Friendship

(Story)

Feb 11, 2020

Oven Roasted Chickpeas

(Story/Media)

Feb 05, 2020

The Dangers of Performative Society

(Story)

Jan 02, 2020

December Climate Strike

(Media)

Jan 02, 2020

"The Crown": A Royal Success

(Story)

Nov 30, 2019

Eating Local for the Future

(Story)

Nov 11, 2019

Inefficacy of Activism Through Social Media

(Story)

Oct 30, 2019

School Committee Candidate Interviews

(Story)

Oct 03, 2019

Summer News Timeline

(Story)

Jan 31, 2019

"Roma" Leaves Viewers Inspired

(Story)

Jan 31, 2019

US Presence in Syria: What If Trump Is Right for Once?

(Story)

Dec 20, 2018

Sustainable Cheer – Finding Eco-Friendly Options

(Story)

Nov 30, 2018

"Beautiful Boy" Depicts Pain of Addiction

(Story)

Nov 29, 2018
Nov 29, 2018

The Perfect Ginger Cookies

(Story)

Oct 30, 2018

Cosmetics: Cruelty-Free Makeup Testing Is a Moral Duty

(Story)

Oct 30, 2018

2018 Midterm Elections

(Story)

Sep 28, 2018

New Teacher Spotlight: Dr. Eva Lam

(Story)

Sep 27, 2018

Summer News Timeline

(Story)

Jun 22, 2018

Why You Shouldn't Eat Beef

(Story)

May 30, 2018

Seniors Leave on a High Note at the A Cappella Jam

(Story)

Apr 25, 2018

Walking Out: A Summary of March's Protests at CRLS

(Story)

Nov 29, 2017

Changing the Male Narrative: It's OK for Boys to Cry

(Story)