The World's Best Granola
This granola is my mom's own recipe. It was originally adapted from Stella Parks' "Crisp Homemade Granola Recipe," but the flavor is quite different. Over February break, my family and I were having breakfast in a cafe. My dad had ordered the granola, which was served with yogurt and pear. The granola was unmatched in its scrumptiousness! We asked the man who had served us what they put in their granola. He smiled and told us that the secret was the magic pairing of cardamom and orange zest. As soon as we got home, we adapted our granola recipe, and—ta-da—the world's best granola was born!
Ingredients:
340 g rolled oats
40 g oat bran
40 g hemp hearts (could use chia or flax seeds, or all three!)
225 g buttermilk
115 g unsalted butter, melted
200 g sugar
1 ½ tsp cinnamon
¾ tsp cardamom
½ tsp ground ginger
½ tsp kosher salt (or ¼ tsp table salt)
zest of one whole orange
Notes: If you don't have oat bran or any of the seedy ingredients, simply adjust the oats accordingly. Those ingredients add more protein and fiber, but it is totally fine if you don't have those lying around the house at the moment. Your granola will still be delicious! Secondly, if you are vegan, you can easily substitute oat milk for the buttermilk, and a neutral oil for the butter. Lastly, the zest must be super finely grated or chopped, which should be done ahead of time.
In a large bowl, mix together the oats, bran, and hemp hearts and/or chia/flax seeds.
Add melted butter and buttermilk, and stir with a rubber spatula to combine.
Cover with a kitchen towel and set aside for 20 minutes until oats are a little stiff and dry
Add sugar, spices, and salt and combine thoroughly. Set aside for another 30 minutes until the sugar has dissolved.
While you wait, preheat your oven to 350°F with your oven rack in the middle.
Spread the granola onto a rimmed baking sheet lined with parchment, and bake for 100 minutes, pausing every 25 minutes to mix around the granola with a metal spatula or spoons. The point of this is to make sure the granola is evenly baked. It may need a few more minutes. When done, the granola will be uniformly golden brown and dry to the touch. However, it will still be a little soft, but will get crunchier as it cools.
While the granola is still hot, add finely grated orange zest, toss to combine cardamom (this is the magical ingredient!), and try to be patient until the granola is cooled (it smells heavenly, so I'd understand if you can't resist it when hot).
Nut Butter
Did you know you can make your own nut butters? It's super easy, requires minimal ingredients, and is almost always WAY cheaper than store-bought nut-butters. The only thing to note is that you must have a food processor or blender (the former is ideal).
Measurements for a 16 oz jar
20 oz nuts
1 tsp salt
1-2 tbsp maple syrup or honey for sweetness (totally optional, I usually don't add it)
Blend away!
All you have to do is put any kind of nut into the food processor or /blender, add some salt, and let the machine run. Scrape down the sides every 5 minutes, and let the machine go until the butter is smooth. Adjust the salt/sweetener to your preference. I've found that, for apples and bagels, you want a bit less salt, and for nut butter cups (just layer chocolate and peanut butter in muffin tins, freeze after each layer), you want it a bit saltier.
*If you want chunky nut butter, pour in a small portion of the nuts into the blender and pulse until all of the nuts have been quartered (approximately). Set aside the nuts in a small bowl. Then, start over and blend as the recipe describes. Fold in the quartered nuts to the smooth butter at the end.
Grain Bowls
These are super customizable! They are a fun meal to set up as a make your own bowl for a family dinner, or a lunch just for you. Grain bowls are tasty and healthy—what more could you ask for? Just layer up all of your favorite ingredients. Grain bowls can be warm or cold, depending on your ingredients. Typically, grain bowls have a grain, some greens, vegetables, and a sauce, but you do you!
Some ideas…
Grains
Quinoa
Rice (brown, white, or wild)
Farro
Greens
Arugula
Baby greens
Romaine
Radicchio
Sprouts
Protein
Roasted chickpeas
Beans (white, black, pinto…)
Roasted/grilled meat
Egg (poached or fried)
Hummus
Veggies
Avocado
Tomato
Carrots
Cucumbers
Radishes
Corn
Mushrooms (sautéed or not…)
Roasted cauliflower
Sweet potato
Toppings
Pesto
Cheese (mozzarella, goat, anything!)
Seeds (pumpkin, sunflower, pomegranate)
About the Writers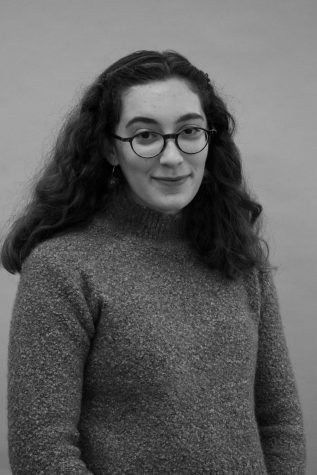 Willa Frank, Managing Editor
What elementary school did you go to?

Shady Hill School

What other activities are you involved in at CRLS and/or in the community?

MDC and environmental...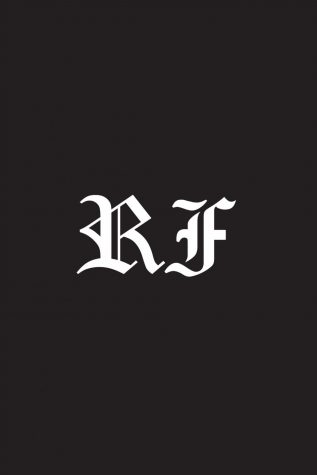 Maya Goldstein, Contributing Writer
What elementary school did you go to?

Cambridge Friends School

What other activities are you involved in at CRLS and/or in the community?

Club...