"Roma" Leaves Viewers Inspired
A Film About Growth, Courage, and Resilience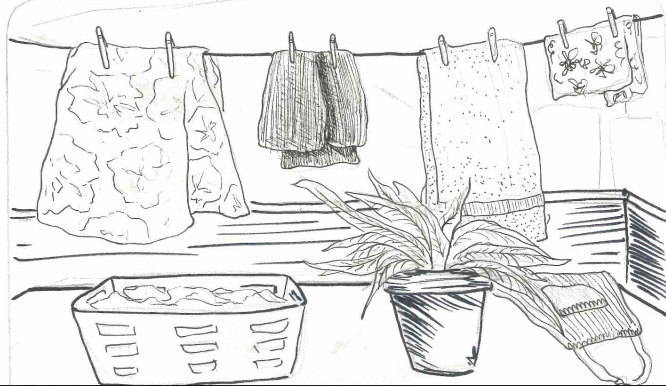 Falcon rating: 5/5
Roma is a stunning depiction of love in the face of loss and pain. Set in the '70s in a suburb of Mexico city, Roma tells the story of a wealthy family's maid, Cleo (Yalitza Aparicio). While she spends the majority of her time cleaning, cooking, and caring for the family with another maid named Adela, Cleo seeks the same thing as everyone else: love from a man she believes to be hers.Throughout the film, which is shot in black and white, women take the lead and are the hidden strength behind each day. When Sofia, Cleo's employer, is left by her husband for another, Cleo and Sofia support each other as the new leaders of the family.
The film, however, is not purely one of courage and growth. With intermittent haunting stills and subtle threads which offer not plot but authenticity, Roma also paints a portrait of great loss and sadness. After becoming pregnant with her former boyfriend's baby, Cleo fears she will be fired, but Sofia winds up becoming Cleo's greatest ally. Using her connections to guarantee good health care for Cleo, Sofia supports her maid and friend throughout the pregnancy. Later in the film, Cleo goes into labor amidst the Corpus Christi Massacre of 1971. Her traumatic birth does not result in a beautiful little girl but instead a stillbirth, and as Cleo is thrown into the wallows of her sadness for weeks or months, the timing is left ambiguous.
While some may take only sadness away from Roma, I felt as if it was a story of resilience, of the way people can learn to love again and find happiness in unexpected places. Needing to get away from her broken marriage and her city amidst political upheaval, Sofia takes the family, along with Cleo, on a vacation to the beach. There, Cleo is watching the four children swimming when a riptide pulls them far from the beach and into the glistening waves. Despite not being able to swim, Cleo dives into the water and saves the children. 
"
In Roma, everything happens in the spaces in between."
This scene, which would have been relatively inconsequential at any other moment in the film, is the moment Cleo surfaces from her drowning sadness and into the bright sunlight. She finds strength in herself and love for the children she has helped to raise, discovering that she does, in fact, have a family. It wasn't the child she had imagined or the love she had longed for, but she still finds a sense of belonging and purpose.
While the story itself gives voice to an unheard perspective, the casting does as well. Yalitza Aparicio, part of Mexico's often-marginalized indigenous population, is from Oaxaca, one of Mexico's poorest states. Never having acted before and with a fresh degree in teaching (a common path out of poverty for rural Mexicans), Aparicio's performance is dazzling. She becomes Cleo seemingly without effort. Soon after the film's release, Aparicio made the front cover of Vogue Mexico, which was celebrated by indigenous women all over Latin America. Now in line for an Oscar, Aparicio has become an instant celebrity with her earnest performance.
Not only did Aparicio shine, but so did director Alfonso Cuarón, who won a Golden Globe for Best Director and Best Foreign Language Film with Roma. Cuarón's latest film has strayed from his more fantastical productions, such as Gravity and Harry Potter and the Prisoner of Azkaban. Roma is a more humble and artful film; it is a deeply personal work, largely depicting Cuarón's own childhood. Like many of the films I am drawn to, Roma "is a film in which nothing and everything happens," as the Guardian puts it.
The "nothing" comes from the fact that Roma is a story of everyday life, but the "everything" is perhaps the more important part. Everything happens in the spaces in between—and Roma illustrates these moments with beautiful detail. Roma soars with an evocative story of emotional hardship and the intensely human ability to move forward.
This piece also appears in our January 2019 print edition.
About the Contributors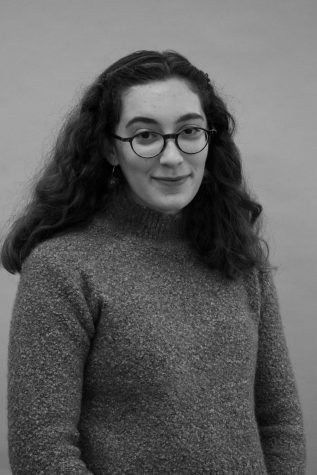 Willa Frank, Managing Editor
What elementary school did you go to?

Shady Hill School

What other activities are you involved in at CRLS and/or in the community?

MDC and environmental...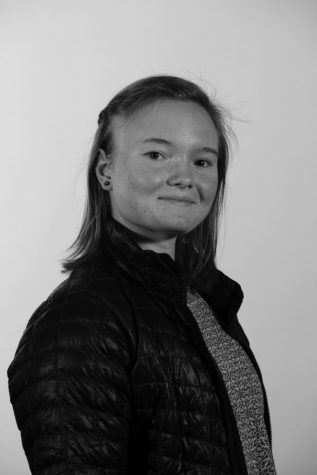 Megan Kelliher, Illustrator
What elementary school did you go to?

Baldwin

What other activities are you involved in at CRLS and/or in the community?

MDC, Rock Climbing

If...