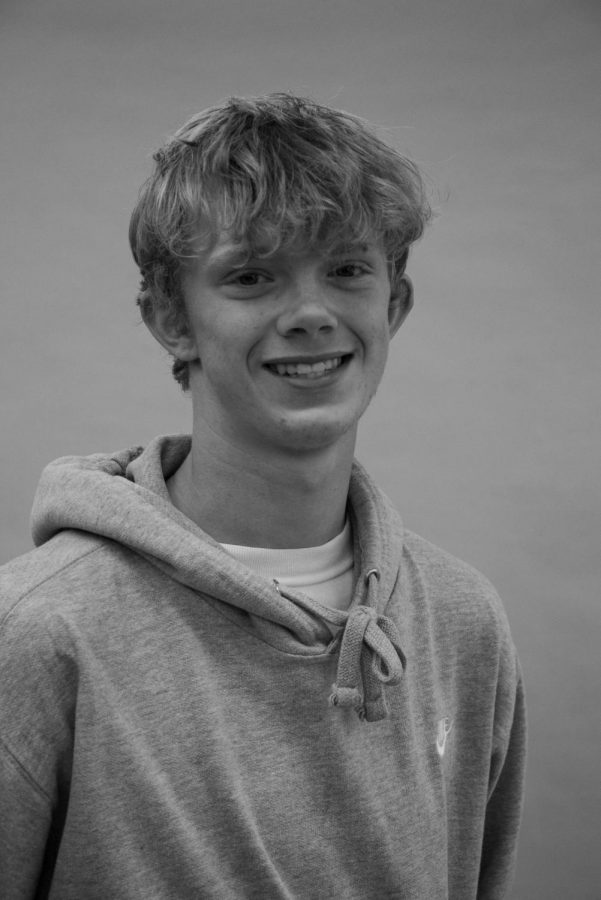 What elementary school did you go to?
St. Peters School
What other activities are you involved in at CRLS and/or in the community?
Varsity Crew, Model UN, History Club, and Habitat for Humanity
If you could interview anyone, dead of alive, who would it be and WHY?
I would interview George Washington. It would be interesting to get his opinions on how our nation has changed in the last 250 years, and what he would think about some present day issues.
Levi Herron, Metro Editor
Jun 16, 2020

The Dangers of Social Media News: Why Fact-Checking Is Important

(Story)

Jun 16, 2020

Racially-Charged Killing of Ahmaud Arbery Shakes Nation

(Story)

May 28, 2020

CRLS Responds: "What is your best memory of your time at CRLS?"

(Story)

Apr 30, 2020

CRLS Students Push Through Hardships of Quarantine

(Story)

Mar 23, 2020

A National Issue Hits Home: The Opioid Epidemic and Its Impact on Cambridge

(Story)

Mar 05, 2020

Petition to Lower Voting Age Goes to State House

(Story)

Mar 05, 2020

A National Minimum Drinking Age is Unconstitutional

(Story)

Feb 04, 2020

US Killing of Iranian General Soleimani Fuels Tensions

(Story)

Jan 02, 2020

Firefighter's Death in Worcester

(Story)

Dec 03, 2019

CRLS Reacts as Impeachment Inquiry Intensifies

(Story)

Nov 07, 2019

The Opioid Spoon Project

(Story)

Oct 30, 2019

School Committee Candidate Interviews

(Story)

Oct 03, 2019

Boston "Straight Pride" Parade

(Story)

Jun 13, 2019

With Housing Unattainable for Many, Cambridge Must Deepen Its Commitment to Affordability

(Story)

Jun 04, 2019

Cambridge School Volunteers Program Is Award Finalist

(Story)

Jun 03, 2019

Protecting Religious Diversity

(Story)

May 01, 2019

123rd Annual Boston Marathon Runs Successfully

(Story)

Apr 01, 2019

Democrats Propose Green New Deal

(Story)

Mar 06, 2019

The Longest Government Shutdown Finally Ended

(Story)

Jan 31, 2019

We Must Protect the World's Uncontacted Peoples

(Story)

Dec 13, 2018

City Remembers Victims of Shooting

(Story)

Jul 15, 2018

Things to Do in Boston this July

(Story)

May 30, 2018

The CPD Did Their Job

(Story)