Things to Do in Boston this July
As summer break really starts to get in gear, the Boston area is filled with fun things to do. There are many different activities out there, but if you're short on ideas, here are some recommendations to make your vacation memorable.
Ride a Bike
Bring back that youthful love of cycling by taking a ride on one of the many great bike paths near Cambridge. Ride alongside the Charles River all the way from MIT up to Waltham or, if you're feeling more adventurous, hop on the Minuteman Bikeway and ride from North Cambridge to Lexington and Bedford. If you don't happen to own a bike, you can always rent one from a Blue Bikes Station. There is a great list of trails and trail maps here.
Play Sports
Warm summer afternoons are the perfect time to go and play some casual three-on-three basketball or throw around a football with your friends. If ball sports aren't your thing, try going for a run around your neighborhood or even playing some street hockey. There are numerous basketball courts and sports fields around the city, so you can get some practice in before fall sports start this September. If you want to go all out, head down to Newburyport for the 59th annual Yankee Homecoming Road Race, with distances of either five kilometers or ten miles. Registration is $30 all the way up to race day on July 29th, and you get a T-shirt out of it as well.
Go to the Aquarium
The New England Aquarium in Boston is open from 9 AM to 6 PM and is home to thousands of aquatic animals. The exhibits run the gamut from a recreation of the amazon rainforest to a model of a reef in the Pacific Ocean. You also can't miss the four-story-tall Giant Ocean Tank that models coral reefs in the Caribbean. The Aquarium is the next best thing to visiting the most beautiful underwater locations in the world, so whether you're into penguins or sharks, this is the place for you.
Go for a Paddle
The Charles River Reservation is a beautiful place to behold, but it's even better when you see it from the water. There are several kayak, canoe, and paddle board rental places on the Charles. Paddle Boston has locations in Kendall Square and Allston, right across the river from Cambridge. Rentals are relatively cheap at $16 an hour for a kayak, and can be a great way to explore a wonderful stretch of river. If you want, you could grab two or three friends and rent a canoe for $21 per hour.
Go to the Beach
There are numerous great beaches around Boston, all up and down the north and south shores. Revere Beach is the oldest public beach in the country and is easily accessible from the blue line. Also at Revere from July 20 to 22nd is the Revere Beach International Sand-Sculpting Festival featuring dozens of massive sand sculptures as well as food trucks, live music, and street performers. Carson Beach, right along Dorchester Bay in South Boston, is barely half a mile from the JFK/UMass Red Line stop and has food vendors as well as volleyball courts. Constitution Beach is right of the Orient Heights stop on the Blue Line and is right near Logan Airport so you can see planes land and take off while you swim.
See a Performance
There is a showing of Shakespeare's Richard III every night except Monday's on the Boston Common. The performances take place at the Parkman Bandstand and are at 7 or 8 PM. In addition, every Wednesday there is live music at the DCR Hatch Memorial Shell next to the Charles River. There a variety of groups that play, ranging from the Boston Landmark Orchestra to the Harvard University Summer Band. Both the Shakespeare shows and the live music performances are completely free and are a great way to spend a warm summer night.
About the Writer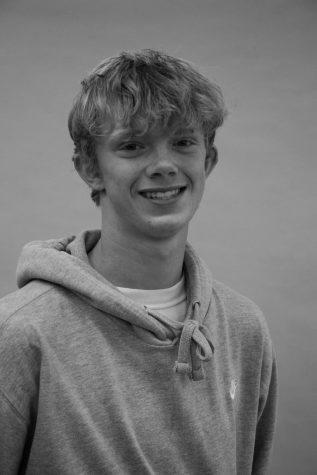 Levi Herron, Metro Editor
What elementary school did you go to?

St. Peters School

What other activities are you involved in at CRLS and/or in the community?

Varsity Crew,...