CRLS Reacts as Impeachment Inquiry Intensifies
On October 31st, the House voted to begin procedures for public hearings on impeachment by a vote of 232-196. The inquiry was sparked by reports from anonymous whistleblowers that Trump pressured Ukranian President Volodymyr Zelensky on a July 25th phone call to "look into" Hunter Biden's appointment as a director of the Ukranian natural gas company, Burisma Holdings, in an effort to undermine former VP Joe Biden's presidential campaign. Trump also wanted Zelensky to investigate a conspiracy theory that it was Ukraine, not Russia, that interfered in the 2016 Presidential election. Whistleblowers stated that Trump conspired to solicit such an investigation in return for an arms deal that would provide the Eastern European nation with more US missiles. 
It is this alleged "quid pro quo," a favor granted in exchange for goods or services, that sparked the inquiry, and is viewed by many Americans as being worthy of impeachment. Senior Max Hunter said, "I think it was definitely a 'quid pro quo,' because he literally asked Zelensky for a favor, he was holding military aid for secrets about Hunter Biden." Junior Simeon Lichtenstein stated that "the inquiry definitely makes sense; [Trump] should be impeached for what he did, but I don't know if he will be."
In a closed-door testimony, fourteen high-level US officials spoke before Congress in the inquiry. Bill Taylor (US Ambassador to Ukraine) testified that it was clear to him that a face-to-face meeting between Trump and Zelensky "was contingent upon the investigation of Burisma and alleged Ukrainian interference in the 2016 elections." 
Kurt Volker (former Special Envoy to Ukraine) released text messages in which Bill Taylor said, "I think it's crazy to withhold security assistance for help with a political campaign." The messages also showed the US Ambassador to the European Union Gordon Sondland, a major Trump donor and founder of a hotel chain who was appointed in 2018, concede that Trump did have a quid pro quo. 
"
"I don't think the country will be better because of the impeachment, but it's necessary.""
— Oscar Benedek '21
Army Colonel Alexander Vindman, who serves as the National Security Council's Director of European Affairs, testified that he was present on the July phone call and said he had "no doubt" that Trump was pressuring Zelensky to investigate a personal political rival. Vindman also testified that the White House left out important phrases from the memo they released that summarized the call. 
Congress also heard testimony from Michael McKinley, the former senior advisor to Secretary of State Mike Pompeo. McKinley testified that he was disturbed by pressure to use diplomatic missions to "procure negative political information for domestic purposes." McKinley, a state department employee since 1982, resigned just before his deposition on the grounds that Secretary of State Pompeo did not do enough to protect former Ambassador to Ukraine Marie Yovanovitch who was removed from her post as a result of pressure from Trump not to comply with Congress' subpoenas.
While public hearings are a major step along the process to impeachment, some CRLS students have expressed they believe it is unlikely that Trump will actually be impeached.  "As much as I'd love for him to be removed from office, I don't think it will happen," said Junior Nicolena Capello. 
Many CRLS students think that the inquiry is understandable, but are doubtful that it will have a real impact. Junior Oscar Benedek commented: "I don't think the country will be better because of the impeachment, but it's necessary because you have to uphold the laws of the land and Trump did something that was clearly illegal."
This piece also appears in our November 2019 print edition. 
About the Writer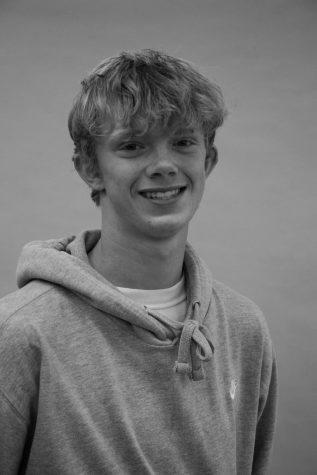 Levi Herron, Metro Editor
What elementary school did you go to?

St. Peters School

What other activities are you involved in at CRLS and/or in the community?

Varsity Crew,...