Racially-Charged Killing of Ahmaud Arbery Shakes Nation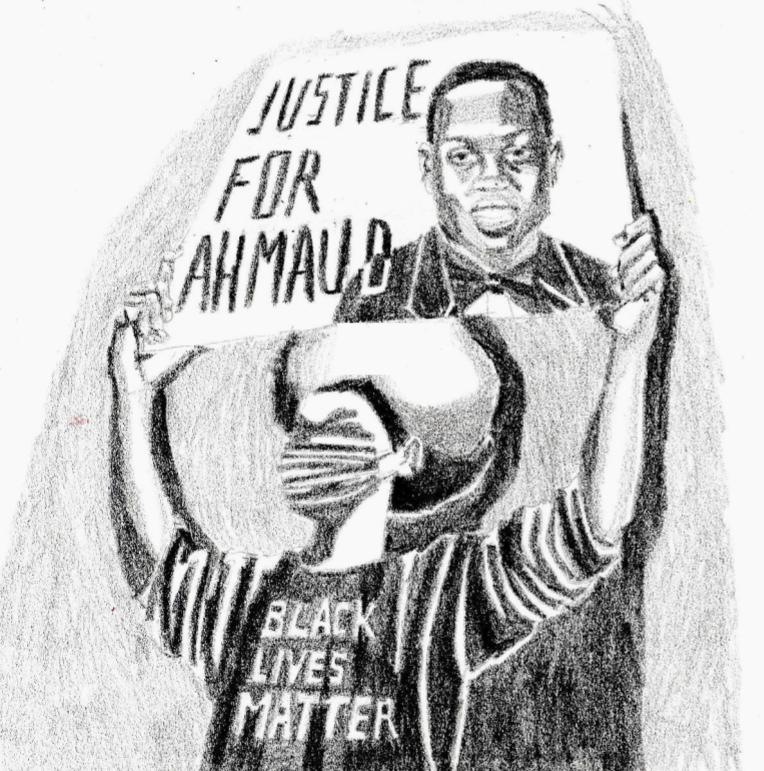 A shaky video shows Ahmaud Arbery, a 25-year-old Black man, jogging down a road in the suburban neighborhood of Satilla Shores in Glynn County, Georgia. Glynn County, one of Georgia's original eight counties, sits on the coast of the Atlantic Ocean and is home to expansive salt marshes and thriving beach resorts. The county, which is 70% white, has become the center of national attention over the last couple of months as a result of the events shown in the video. In Arbery's path is a white pickup truck, out of which steps a white man with a shotgun. Another man, 64-year-old Gregory McMichael, stands in the bed of the truck with a revolver in hand. As Arbery nears the truck he veers away from it and then turns back onto the road where he is confronted by the shotgun-wielding Travis McMichael, the 34-year-old son of Gregory, and a struggle ensues. The first shot rings out, and then a second moments later but the struggle continues. McMichael then fires the third and final shot, and Arbery stumbles and falls to the ground. The autopsy report would later find that Arbery, who was unarmed, was struck twice in the chest, and once in the hand. 
The incident, which occurred on February 23rd this year, has sparked outrage nationwide and engendered comparisons to modern-day lynchings, such as the brutal 1998 murder of James Byrd Jr. in Texas. Junior Gabriel Serfaty agreed, saying, "I think that everyone acknowledges that it was a racially-charged murder, essentially a lynching." What happened was relatively unknown until early May when the video, recorded by William "Roddie" Bryan Jr. who has also been charged with murder as well as attempted false imprisonment, was released to the media by an attorney at the request of Gregory McMichael. The video went viral and issues of racial violence were again thrust into the national spotlight. Junior Ian Rauh said, "When I first saw the video I wasn't surprised, I was utterly horrified. This was racism in its purest form." Junior Zanya Guerrier-Jacque expressed a similar sentiment, "I'm tired of all these innocent black lives being taken away so young, all because of ignorance and racism in our society."
"
When I first saw the video I wasn't surprised, I was utterly horrified. This was racism in its purest form."
— Ian Rauh '21
Although the incident occurred in February, Travis and Gregory McMichael were not arrested until May 7th when they were taken into custody and charged with felony murder and aggravated assault. Regarding this delay, Serfarty stated, "It angers me that it took two and a half months for the murderers to be charged." Initially, the Glynn County Police Department was advised by the Brunswick District Attorney's Office and later the Waycross District Attorney not to make any arrests in the case. Gregory McMichael was a retired investigator with the Brunswick District Attorney's Office, and stated that he and his son were trying to perform a citizen's arrest on Arbery because they believed him to be a suspect in several burglaries that had occurred in the neighborhood. The Waycross District Attorney George Barnhill recused himself in early April, and the case was transferred to Atlantic Judicial Circuit District Attorney Tom Durden, who on May 5th accepted an offer for the Georgia Bureau of Investigation (GBI), to investigate the case. GBI arrested the two suspects two days later.
The killing of Ahmaud Arbery prompted demonstrations and calls for justice across the country. On May 8th, which would have been Arbery's 26th birthday, thousands of Americans ran 2.23 miles to honor his memory. Junior Adel Baimatova thought it was "amazing how many people are joining protests, calling, texting, funding, etc." Baimatova added, "If we continue, I don't doubt we could make a change to hopefully prevent more tragic unjust deaths." 
Arbery's story, alongside those of Breonna Taylor and George Floyd, has become a rallying cry in the movement of protests spreading across the nation. Senior Terrell Anderson said, "Ahmaud was one of many who unfairly lost his life because of racism. Bodies shouldn't have to drop to make people want to do something to change the way things are going right now." In reference to the movement, Anderson added, "Those changes we dream and type paragraphs for, march for, and get physically and mentally injured for need to be seen, felt, and actually known to everyone." 
Rauh stated, "The government hasn't prioritized this issue. Finding a solution proves to be a difficult task–however, they need to start looking for one. They should start by locking up all the people who've unrightfully killed off Black lives." He concluded, "How many more people need to be beaten beyond recognition? How many more little boys and girls have to be raised without a father figure? How many parents have to lose their kids? How many people have to lose their wives, husbands, and best friends?"
About the Contributors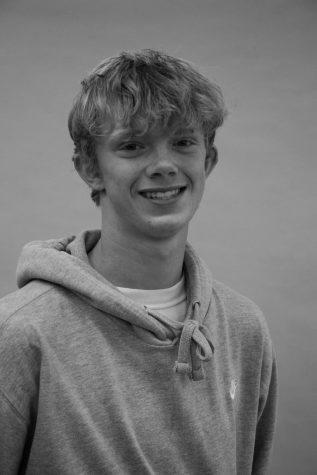 Levi Herron, Metro Editor
What elementary school did you go to?

St. Peters School

What other activities are you involved in at CRLS and/or in the community?

Varsity Crew,...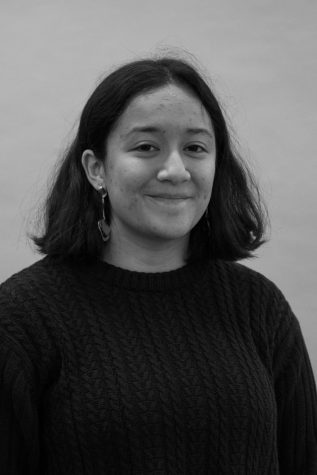 Lara Garay, Illustrations Editor
What elementary school did you go to?

Baldwin

What other activities are you involved in at CRLS and/or in the community?

Orchestra, Artists For...