Petition to Lower Voting Age Goes to State House
Members of the Cambridge Youth Council Push to Lower the Voting Age to 16
If the State Legislature votes to approve a city home-rule petition to lower the voting age for municipal elections from 18 to 16, Cambridge would have the right to pass an ordinance allowing this. This would make it only the third municipality in the nation to do so. At a City Council meeting on February 3rd, councillors voted to approve the petition by a vote of 7-2. Before the vote, Councillor Dennis Carlone said that lowering the voting age "just energizes public process and action on social issues. I think it's a learning experience."
The effort to change the voting age has been spearheaded by members of the Cambridge Youth Council (CYC). CYC member Sydney Down '20, who testified before the State House in January and spoke at the City Council meeting, said, "Young people can clearly show their ability to make informed decisions regarding elections, and problems arise when the electorate doesn't reflect them and those elected don't represent them."  
"
"Younger people need to have a bigger voice in their communities."
— Robbie Clemens '22
With hopes of lowering the municipal voting age now in the hands of state legislators, many CRLS students are showing their support for the change. Renner Colburn '21 thinks that lowering the voting age is "absolutely necessary because we have in-depth conversations about these topics in our curriculum" and that "it makes sense we have a say in it, since it will affect us." Robbie Clemens '22 said, "I support lowering the voting age to 16 for municipal elections because younger people need to have a bigger voice in their communities."
The prospect of lowering the voting age has not been without its opponents. Councillors Tim Toomey and Patricia Nolan voted against sending the petition to the state legislature. Toomey said he supported lowering the voting age to 17, but not 16. Nolan referred to the fact that the failed petitions in the past proposed lowering the age to 17: "it seems to me a concern that if 17 didn't pass twice, is it a good idea to try for 16?" She also brought up legislation already passed to the State House that would allow every municipality in the state to lower its voting age to 16, not just Cambridge. 
Vice Mayor Alanna Mallon, who accompanied four CYC members as they testified at the State House in January on lowering the voting age, stated before casting her vote: "Our young people are actually more involved than a lot of people whose doors I knocked on while campaigning." Mayor Sumbul Siddiqui echoed Mallon, and was involved in efforts by Cambridge students to lower the voting age in 2002 and 2006 when she was at CRLS. During those two efforts, the home rule petition was sent to the state legislature, only to be rejected. 
Speaking about the long history of this movement in the city, longtime Cambridge resident Gerald Bergman said "I think the tide has changed and I hope the time has come." CYC member Sam Bebergal '20 said that many kids "feel that local politics are irrelevant to their lives" and that "lowering the age will empower students with ideas to get involved that will change the political culture in high school." Down concluded "voting is the ultimate power that everyone has who lives within a democracy; therefore, people younger than 18 … should have the right to vote."
This piece also appears in our February 2020 print edition. 
About the Writer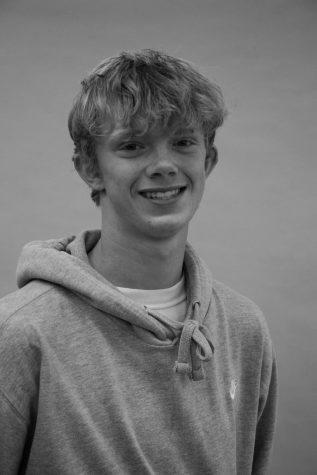 Levi Herron, Metro Editor
What elementary school did you go to?

St. Peters School

What other activities are you involved in at CRLS and/or in the community?

Varsity Crew,...