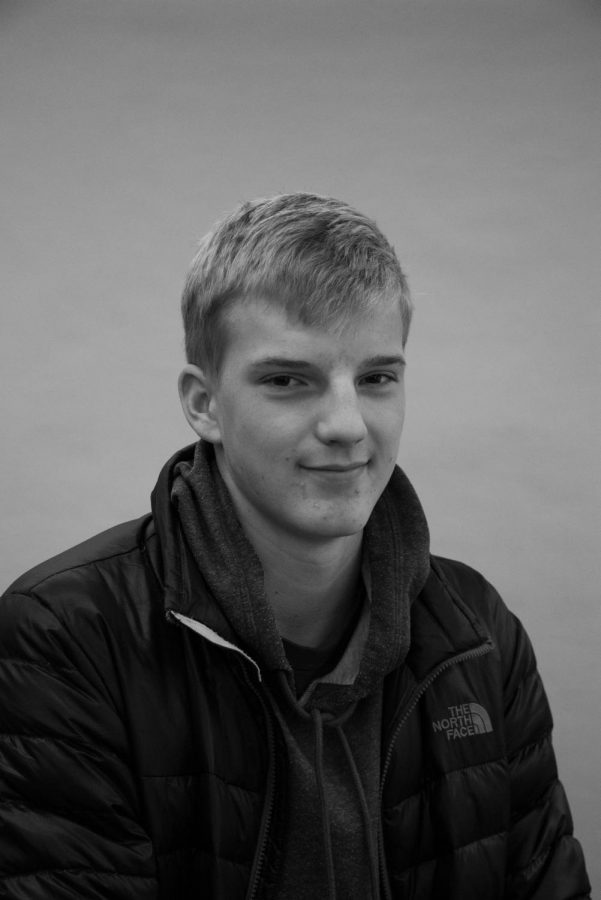 What elementary school did you go to?
Shady Hill School
What other activities are you involved in at CRLS and/or in the community?
Model UN, Soccer team, and Basketball team.
If you could interview anyone, dead of alive, who would it be and WHY?
CRLS graduate, Patrick Ewing. As one of the greatest NBA players of all time and an NCAA champion, I am sure he would have countless stories to tell about professional and collegiate basketball, and how the sport has evolved in the last few decades. Also hearing about his experience at CRLS and the school's basketball program would make Patrick Ewing a very interesting person to interview.
Charlie Bonney, Managing Editor
Oct 08, 2020

Social Gatherings for Teenagers in the Age of COVID-19

(Story)

Jun 17, 2020

CRLS Seniors Respond: What Will You Remember About Your Spring Sports Team and What Will You Miss the Most?

(Story)

Jun 16, 2020

The Challenges of COVID-19 For Colleges and Their Students

(Story)

May 28, 2020

When to Resume? Professional Sports Struggle With a Date For Restart

(Story)

Apr 22, 2020

Coronavirus Leaves Spring Sports Season in Limbo

(Story)

Apr 01, 2020

Winter Sports Review '19-'20

(Story)

Mar 26, 2020

Girls Basketball Loses To Andover in Best Finish Since 2002

(Story)

Mar 26, 2020

Cambridge Boys Hockey Loses to Lowell in Division 3 North Sectional Finals

(Story)

Mar 05, 2020

Athlete of the Month

(Story)

Feb 20, 2020

Boys Hockey Is on a Roll

(Story)

Jan 07, 2020

In 2020, Increasingly Popular Club Sports Are Taking a Toll on Athletes

(Story)

Dec 08, 2019

Fall Sports Review '19

(Story)

Nov 30, 2019

How the T Serves CRLS Students

(Story/Media)

Nov 11, 2019

Golf Team Has Rough Start

(Story)

Nov 09, 2019

Girls Varsity Soccer Senior Night

(Story)

Nov 07, 2019

CRLS' Open Campus Policy

(Story)

Sep 11, 2019

CRLS Scores 47 points, Continuing Blackout Tradition

(Story)

Jun 05, 2019

Athlete of the Month: Solomon Hearn

(Story)

May 01, 2019

RF Athlete of the Month: Ella Simonsen

(Story)

Apr 01, 2019

The Sports Editors' Bracket

(Story)

Mar 29, 2019

Spring Sports Preview '19

(Story)

Mar 02, 2019

Winter Sports Review '18-'19

(Story)

Feb 28, 2019

CRLS Girls Basketball

(Story)

Jan 31, 2019

Indoor Track: Up & Running

(Story)

Dec 20, 2018

Winter Sports Preview '18-'19

(Story)

Nov 30, 2018

Fall Sports Review

(Story)

Oct 30, 2018

Inside Sports Fundraising

(Story)

Oct 16, 2018

2018-19 NBA Season Preview

(Story)

Sep 28, 2018

Fall Sports Preview

(Story)

Jun 23, 2018

Spring Sports Review

(Story)

May 30, 2018

Boys Volleyball Looks to Finish Season Strong

(Story)

Nov 29, 2017

CRLS Students Participate in Powderpuff Game

(Story)