Walking Out: A Summary of March's Protests at CRLS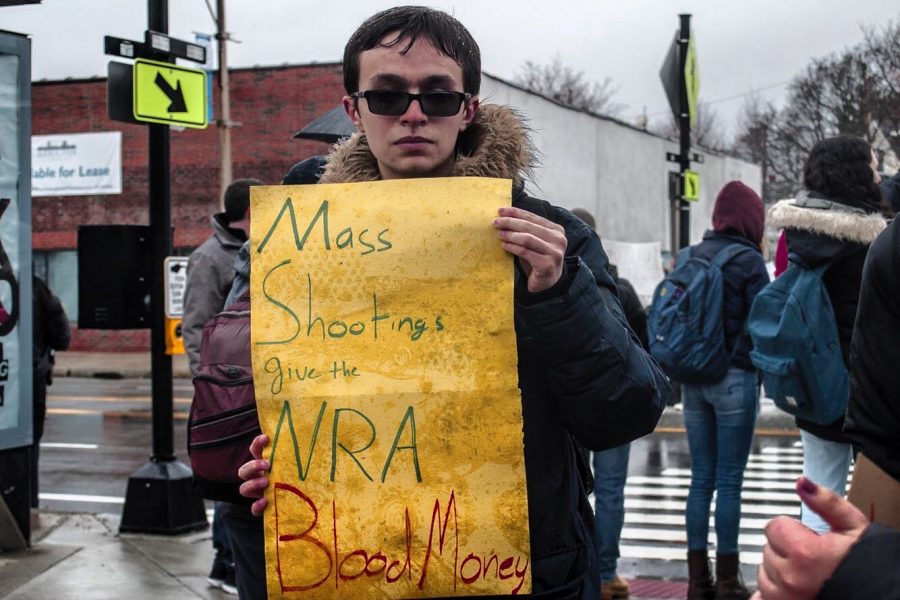 The first of two recent walkouts took place on March 7th. Hundreds of students marched to Union Square to have their voices on gun control heard.
Standing by the side of the road, the crowd cheered as passing cars honked in support.
Before marching to Union Square, CRLS students stood outside the main entrance of the Rindge Building for a 17-minute moment of silence in remembrance of the 17 students and teachers who lost their lives during the shooting in Parkland, Florida, at Marjory Stoneman Douglas High School on February 14th. Barely two-and-a-half months into the new 2018 year, there had already been eight school shootings.
Inspired by the #NeverAgain and March for Our Lives movements which were ignited by Parkland students, CRLS rallied with the neighboring cities of Somerville and Medford. Once there, several students made passionate speeches, calling the crowd in Union Square to action.
In between and after the speeches, the students made calls to representatives in the Department of Public Safety, demanding that Massachusetts' ERPO (Extreme Risk Protective Order, H.3081) bill be passed. This bill allows close friends or family members to report community members who they think pose a risk to themselves or others. The person who has been "red flagged" then has to appear in court and surrender any firearms for ten days. This measure is extended if there is sufficient evidence proving that they are at "extreme risk."
On the day of the first walkout, students were excused from class, but there was much controversy on social media about students taking advantage of this privilege. "Their action is pretty much the opposite of the point of this movement … this is about making a change for the lives of kids, not having a day off to do what you want," commented Claudia Dyer '20. Another student, Ray Bauman '20, was of a similar opinion, saying that students who took the day to skip school "really have no respect for the victims of the Parkland shooting or any other victim of gun violence in this country." A little over a week later, on March 15th, a second walkout was held at 2:10 PM. The walkout was originally planned for the 14th, the day of school walkouts across the nation, but was postponed in Cambridge due to the snow day.
Outside of the Rindge Building, students held posters and listened to speeches given by students who organized the walkout, as well as history teacher Mr. Montero and Mayor Marc McGovern.
When asked about why she was participating in the walkout, Tamara Lazcurain '19 said, "I'm here because I believe that the NRA has to change and the NRA has to go." Elaina Wolfson '18 said, referring to March for Our Lives, "I don't think that the burden of making change should be on the victims … So, if any march can take the burden off of [them] … I want to take part in that."
When asked if she thought that students participating in the March for Our Lives movement could make a true difference, Annie Slate '19, one of the organizers of the walkout, said, "I think we can 100 percent make real change. I think that student voices … around something they are passionate about is the most powerful force in history."
This piece also appears in our March/April print edition.
About the Contributors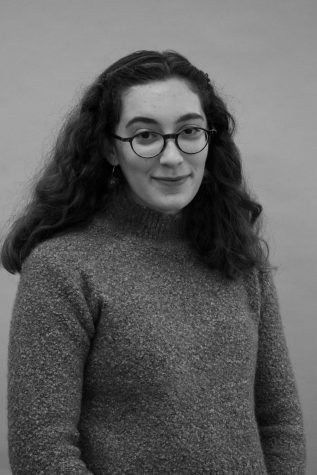 Willa Frank, Managing Editor
What elementary school did you go to?

Shady Hill School

What other activities are you involved in at CRLS and/or in the community?

MDC and environmental...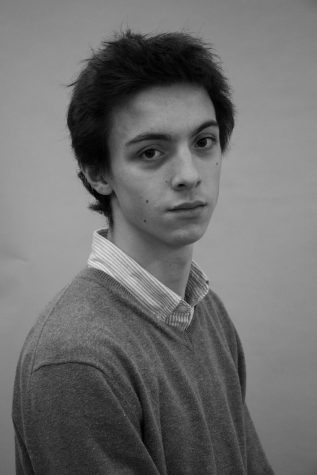 Bruno Munoz-Oropeza, Contributing Writer
What elementary school did you go to?

Graham and Parks school

What other activities are you involved in at CRLS and/or in the community?

I do...