CRLS Students Lead School's First Response to Recent Florida School Shooting
Hundreds Participate in Moment of Silence, March to Union Square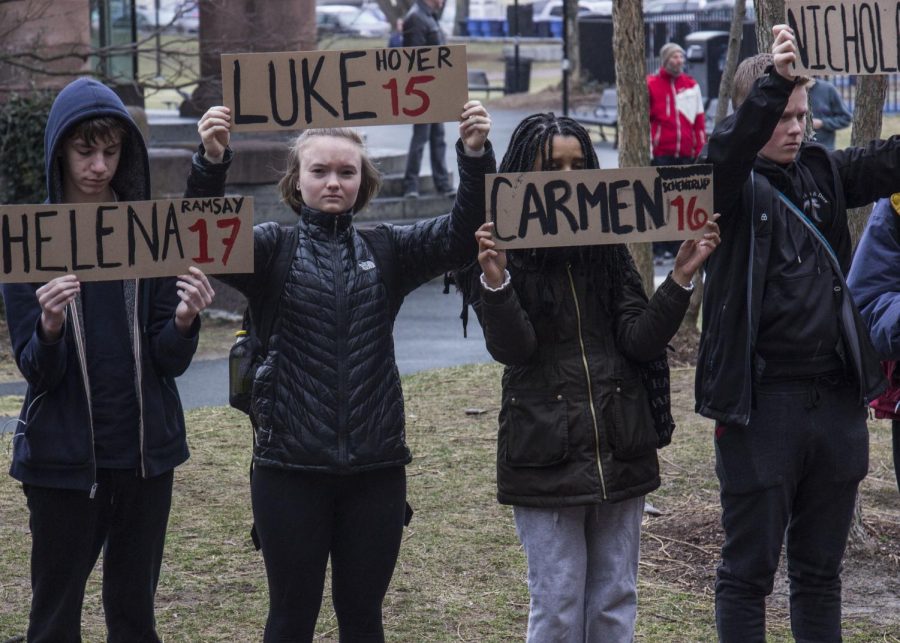 At 8:17 AM on Wednesday, March 7th, CRLS community members flooded the halls, walking out of their first period classes for a 17-minute moment of silence outside the main entrance. The walkout was planned with the help of Somerville High School students, adding to a wave of student activism in the aftermath of the Parkland, Florida, shooting that left 17 dead last month.
Hundreds of students—as well as some teachers and staff—stood as junior Jonathan Matsko, one of the walkout's organizers, kept time for the 17 minutes of complete silence. On the low wall outside the main entrance, students lined up holding signs with the names and ages of the Parkland victims.

A Teacher's Response
U.S. History 1 and AP U.S. History teacher Mr. Montero told the Register Forum that he has thought a lot about how to teach citizenship directly, not just as an implied extension to history curricula. Mr. Montero decided to participate in the moment of silence and to communicate with his classes about the walkout to make sure that everyone was up to date on the information. He wanted to ensure that students organizing the walkout "got a chance to play that role as a leader" by talking about the protest with classmates.

Mr. Montero also offered an extra credit opportunity to students who participated in the walkout and wrote a reflection on it. "Taking that time to reflect on it, I think, is really powerful and critical for something to actually become a learning moment," he said.
"I've been thinking a lot about [how] throughout history that we cover in my classes—but even presently—it feels like all too often, it's the young people teaching adults and leading adults—in particular, teachers—when in reality, I feel really strongly that it should be the other way around," Mr. Montero continued.
"It's not enough for me to say, 'I support what's going on,' or 'I'm going to wear black,' or 'I'm going to walk out with you.' … I want to bring this into the classroom and figure out: What can we learn from this? Where does this go next? And not just have it be something that happens outside of the school in the universe that we never talk about."
After the Silence
After the moment of silence, many participants returned to class, while others marched to Union Square in Somerville. Prior to the walkout today, CRLS administration made it clear that students would not be penalized for walking out. Cambridge police officers escorted the students to Somerville. Joining them there were students from Somerville High School and Medford High School. "Hey hey, ho ho, these weapons of war have got to go," "We call BS," "What do we want? Gun reform! When do we want it? Now!" and other chants demanding gun reform rang out as the group marched.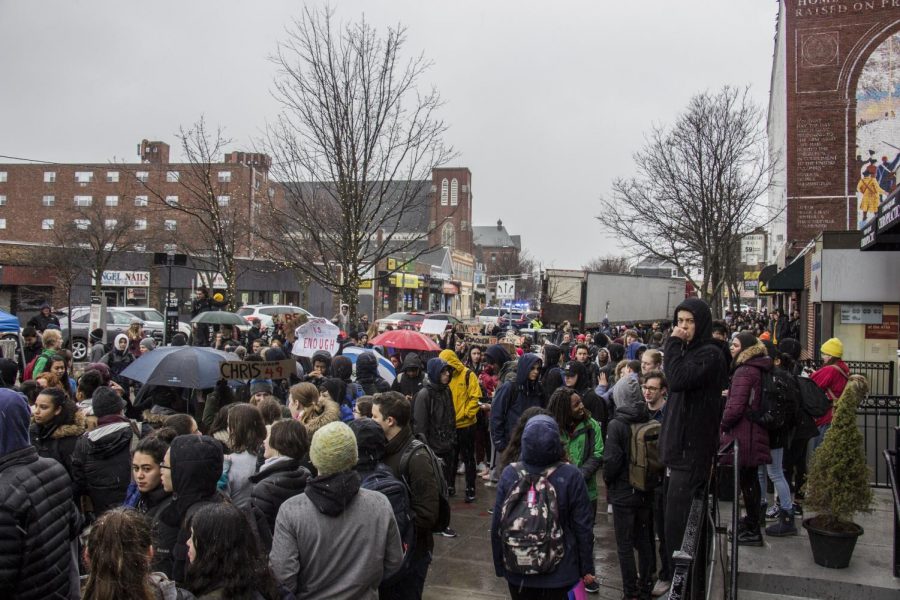 Jackson Hardin
CRLS organizers worked with students from Somerville High—who had also walked out the previous Wednesday—in planning the protest. Junior Eloise Botka, another of the Cambridge  organizers, remarked that "starting a national movement with just high schoolers as early as possible" can have an important effect. "We are the people who aren't supposed to have a voice in the community, and so us showing that we do have a voice … should make some change," she commented.
In Union Square, students from the various schools gathered to make calls to Congress, urging members of the Joint Committee on Public Safety to approve Bill H. 3610. According to one of the flyers provided by walkout organizers, this bill is a "court order weapons ban" that allows "petitioners to report individuals who show significant evidence of being a potential harm to themselves or others." Many students remained in the square for hours, holding signs and chanting on the sidewalks as cars driving by honked in support.

Moving Forward
Mr. Montero commented that some of his students seemed disappointed in the varying "level of dedication" of their peers. "People are learning how to organize and how to make a change in their neighborhood, and it's going to look messy sometimes," he added. He noted that after a protest like today's, leaders of the cause naturally come up with ways to improve the effort.
Although most high schoolers are too young to vote, today's walkout demonstrated that young people can still share their voices. Freshman Avani Banerji felt empowered by making phone calls to Congress with the group, remarking, "[It] shows that we can still have a voice and show what we believe in other ways."
Another walkout is scheduled at CRLS for Wednesday, March 14th, at 2:10 PM.
Correction: An earlier version of this article stated that another walkout was planned for Thursday, March 14th. The walkout was planned for Wednesday, March 14th. That walkout was rescheduled to March 15th after the publication of this piece.
About the Contributors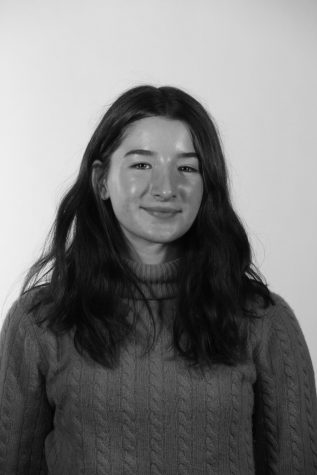 Miriam Alvarez-Rosenbloom, Layout Designer
What elementary school did you go to?

Amigos

What other activities are you involved in at CRLS and/or in the community?

Food Justice Club, Project...