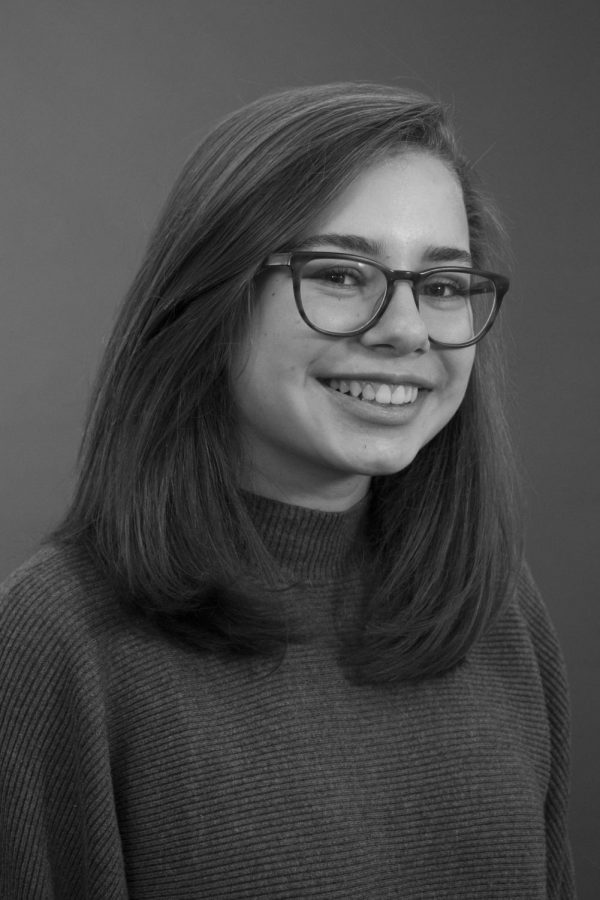 What elementary school did you go to?
Cambridgeport
What other activities are you involved in at CRLS and/or in the community?
Besides devoting my life to the RF, I run the yoga club, the literary magazine, and make costumes for the musicals.
If you could interview anyone, dead or alive, who would it be and WHY?
Barack Obama. I think I've said enough.
Cecilia Barron, Editor-in-Chief
Jun 04, 2019

Prom 2019: A Night to Remember

(Story)

May 02, 2019

Coding Outside of Class

(Story)

May 01, 2019

Crazy Calculations

(Story)

Feb 10, 2019

Where Art Thine AirPods?

(Story)

Dec 21, 2018

"The Bodyguard": Everything American TV Isn't

(Story)

Dec 21, 2018

Annual DANCE/works Winter Show Inspires and Pays Tribute

(Story)

Dec 21, 2018

X-Block Focuses on Sexual Harassment and Assault

(Story)

Oct 30, 2018

"A Star Is Born" Shines

(Story)

Oct 30, 2018

Students Upset, Not Surprised, at Kavanaugh Confirmation

(Story)

Oct 08, 2018

What to Read Next: Register Forum Editors' Picks

(Story)

Sep 28, 2018

CRLS Responds: What did you do this summer?

(Story/Media)

Sep 27, 2018

Four to Five Falcons

(Story)

Sep 27, 2018

Welcome to the 128th Year!

(Story)

May 30, 2018

Final Night at Ryles Jazz

(Story)

May 30, 2018

Diversity in Cambridge: Part 2

(Story)

Apr 25, 2018

Diversity in Cambridge: Part 1

(Story/Media)

Apr 06, 2018

Friends of CRLS Holds 2nd Annual Spring Bash

(Story)

Feb 26, 2018

School Spirit and Sprinting: Winter Ball Is a Success

(Story)

Jan 30, 2018

CRLS Discusses Microaggressions

(Story)

Jan 30, 2018

Winter Concerts Strike a Chord

(Story)

Jan 30, 2018

A Blast from the Past: February 1998

(Story)

Jan 30, 2018

Inclusive Extracurriculars Must Be a Priority

(Story)

Nov 29, 2017

Black Student Union Returns

(Story)

Oct 31, 2017

School Committee Candidate Interviews

(Story/Media)

Oct 30, 2017

And to the Republic, for Which We Sit

(Story)

Oct 25, 2017

City Council Candidate Questionnaires

(Story)

Sep 28, 2017

What to Read Next: Register Forum Editors' Picks

(Story)

Sep 27, 2017

Blackout: A Fall Tradition

(Story)