Friends of CRLS Holds 2nd Annual Spring Bash
On the evening of March 29th, parents, singers, school committee members, teachers, journalists, bassists, city councillors, and CRLS students gathered at the Google Cambridge Campus to celebrate Friends of CRLS, a foundation dedicated to supporting the CRLS community through scholarships, grants, and awards.
FOCRLS began eleven years ago and raises funds for four major programs: Faculty Innovation Grants, Student Travel Fellowships, College Scholarships, and Unsung Heroes Awards. Since its founding, the organization has awarded 115 College Scholarships adding up to $125,000, 57 Travel Fellowships, 512 Unsung Heroes Awards,  and 44 Faculty Distinction Awards. In total, FOCRLS has raised over $980,000 for CRLS.
FOCRLS holds a gala every year to celebrate the accomplishments of Rindge faculty, students, and the organization, and—of course—to fundraise. Last year, the goal for the event was to raise $30,000—they raised $50,000. Because of the remarkable success of last year's gala, the 2018 gala had more sponsors than ever, adding up to over $30,000 in sponsorships.
The gala was full of Rindge parents—some of whom had gone to Rindge themselves—but not all guests were long-time Cambridge residents. CRLS parent Phil Green is the opposite: "We lived in Andover 22 years, and when our daughter got to high school age, I said she could go to Andover or CRLS." Green's daughter chose CRLS, and they moved here at the start of her freshman year. "CRLS effectively educates all parts of the system of learning and interests," Green told the Register Forum.
The theme of educational equity dominated the event, which was hosted by Robin Young, co-host of WBUR's Here and Now and award-winning journalist, whose two nephews attended Rindge. A Cantabrigian since 1980, Young told the audience of the importance of equity within the school system and the role FOCRLS plays in achieving a more equal school: "When we level the playing field, everyone on the playing field feels better … so what you're doing here tonight is going to ricochet so much further."
The event raised upwards of $65,000 this year, surpassing the organization's original goal of $60,000. FOCRLS Executive Director Elaine Schear explained to the Register Forum that the money raised at the gala is a significant portion of the organization's budget, and they will be able to use that money to continue support for students who need it. "Almost half of the 2,000 students [at CRLS] don't have anywhere near the kind of access to experiences and resources and family networks—the cushion of support, particularly financial support—that gets students moving along toward college and a vision of a meaningful, fulfilling career," Schear commented, continuing, "We try to bridge that gap, but first, we need people to see …  what the needs are, and then we can talk about the opportunities we offer—none of which school budgets offer—and why that's so important to support."
Schear co-founded the organization in 2006 and says FOCRLS has grown "in so many ways." Fred Fantini, currently the longest-serving member on the School Committee, told the Register Forum, "Coming here and seeing what [FOCRLS] has come to … it's a real success story grounded in caring and love and doing good things."
About the Contributors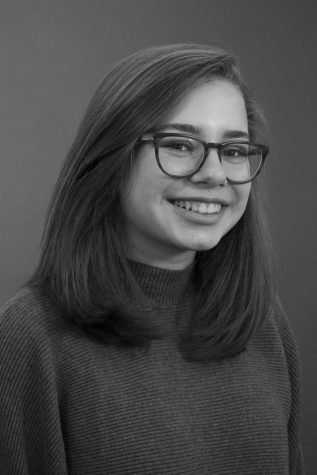 Cecilia Barron, Editor-in-Chief
What elementary school did you go to?

Cambridgeport

What other activities are you involved in at CRLS and/or in the community?

Besides devoting...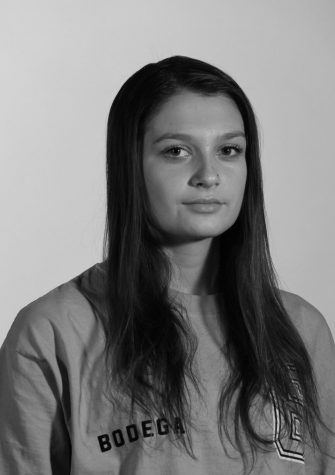 Vera Targoff, Managing Editor
What elementary school did you go to?

Baldwin

What other activities are you involved in at CRLS and/or in the community?

A Capella!! Sailing!!!...