Gather Here Rallies Around Homemade Masks
The Sewing Store Is Providing Face Coverings to Healthcare Workers, One Tutorial at a Time
The rampant spread of COVID-19 has taken the U.S. healthcare system by storm. Because of the federal government's inadequate response to coronavirus early on—consequences that have trickled down to local hospitals—healthcare workers in high-risk areas such as hospitals and medical offices have been left with a dire lack of supplies. Additionally, other countries that manufacture these supplies have stopped exporting, limiting the source for the federal government, which has already not been prioritizing and redirecting the supplies to where they are needed most. 
Possibly the worst of all shortages is for medical-grade face masks, a most key instrument in preventing the virus from spreading from patients to hospital staff. Hospital workers around the country have been forced to reuse face masks, massively increasing their risk of contracting COVID-19 at a time when they will still be needed to treat other medical issues seen in everyday life, as well as a growing number of patients with coronavirus. 
Beginning in early March, when the state of California recommended that citizens create their own masks, a mask-making movement has been born, inspiring people across the country to sew masks from the safety of their own homes. By simply inserting a filter, these homemade masks go from arts and crafts to a medical tool. Here in Cambridge, the beloved sewing and fabric store Gather Here has jumped into action, providing kits and tutorials that show local citizens who want to help how they can sew their own masks. 
"
The simple, slightly repetitive action of making the masks makes me feel not just occupied but needed."
— Helen Buckley-Jones '21
Gather Here, now closed like all other "non-essential" stores and businesses, serves as a drop-off location for anyone who wants to donate masks to the Cambridge Health Alliance. Gather Here owner Virginia Johnson was approached about becoming a local center for mask drop-offs. After committing to this proposal, Gather Here invested in 6000 yards of elastic to supply mask-making kits. "We also wanted to make sure whatever masks that were made could be used repeatedly and could be made by adventurous beginners/intermediate stitchers," Johnson stated in an email to the Register Forum. After developing the most efficient and usable pattern, Gather Here created a video tutorial online. Johnson continued, "It's been viewed over 20K times on Vimeo and we have seen 1,500 of that mask design donated in just ten days."
One of the numerous Cambridge residents answering the call to make masks is Ms. Ariane Berelowitch, a CRLS English teacher. As a hobby seamstress of comforter covers, she already had an abundant surplus of fabric, but has been using the patterns put online by Gather Here. "My hope is to make close to 100 masks to donate to Cambridge Hospital," Ms. Berelowitch asserted. 
Johnson recommends that the easiest way to set up a mask-making operation is to use an assembly line among family members. "We recommend making at least four, which is what a 1/2 yard of fabric will produce," she shared. Tiffany Wong, a frequent customer at Gather Here before the shutdown, agrees with this method. She and her roommates "have assembly-lined it so everyone does one thing because there are three of us in the apartment. So far we've made 33—at first, it was slower, but now that we have a process and we've figured it out it's much faster."
Helen Buckley-Jones '21, another loyal patron of Gather Here, has also been spending her time at home sewing masks. Her family "originally just thought of it as a way to pass the time. Once we actually began the process of making masks, though, it began to feel more and more meaningful." Buckley-Jones continued, "We started the process yesterday, and have since made twelve. We're quickly running out of fabric, and we plan to drop them off at Gather Here tomorrow, but I just can't seem to stop making them."
Many mask-sewers may take great satisfaction in knowing their masks may help to prevent the spread of a highly contagious disease. Encouraging anyone unsure of joining the effort, Wong added, "You don't need to have sewing skills to participate, it's pretty basic and just straight lines. I also want to make sure everyone stays home, which is also a way to do your part!" Buckley-Jones concluded, "The simple, slightly repetitive action of making the masks makes me feel not just occupied but needed. Sewing the masks has given me a sense of involvement and purpose that I think can be really hard to find while under quarantine. I highly recommend it."
Gather Here's face mask tutorial can be found at the following link: https://vimeo.com/399305630
About the Contributors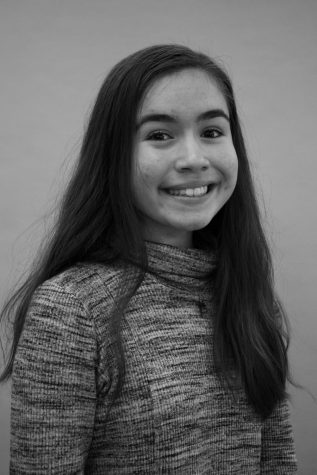 Azusa Lippit, Around School Editor
What elementary school did you go to?

Belmont Day School

What other activities are you involved in at CRLS and/or in the community?

Club 4, Book...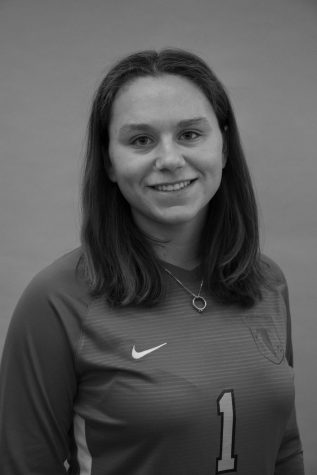 Willa Rudel, Photo Editor
What elementary school did you go to?

Amigos School

What other activities are you involved in at CRLS and/or in the community?

Soccer and peer...