School Committee Member Emily Dexter Resigns
Newly re-elected School Committee member Emily Dexter announced on Sunday, December 15th, that she will step down before the start of what would have been her third term on the Committee in January. Dexter's decision to opt out of her third term follows a tense, emotional School Committee meeting on Tuesday, December 10th, when members of CRLS and the greater Cambridge community packed into the Dr. Henrietta Attles Meeting Room to argue for the rejection of motions 19289 and 19290, or the Ryan Report. At the end of the December 10th meeting, the Committee voted to reject the report. Dexter's resignation also comes after more than 50 CPS principals, assistant principals, deans, coaches, and administrators, including CRLS Principal Damon Smith, sent her a letter on Friday, December 13th, calling for her to leave her post. Prior to the administrators' letter, tensions were high at CRLS as students processed the meeting with administrators and peers in classroom and community-wide discussions. 
"
This report, this entire process, has broken me."
 The Ryan Report was commissioned by the School Committee this past February following a January 10th incident where Dexter, who is white, said the full N-word in a panel discussion with students in Mr. Kevin Dua's United States History 2 class. The purpose of the discussion was to explore CRLS's policy of filtering racial slurs like the N-word and cr***er on Chromebooks and whether this censorship impedes students' education. Dexter's use of the word shocked and offended many in the room, and she sparked further controversy when she returned to the classroom a week later and chose to first explain her reasons for uttering the full word before delivering an apology for giving offense that was not satisfying to many people. The Ryan Report was intended to investigate this incident but outraged many in the community by focusing largely on policy and suggesting that Mr. Dua could have better prepared visitors on what was appropriate to say in a panel discussion. 
The December 10th School Committee meeting lasted for four hours, almost all of which was devoted to public comment. Students, parents, staff, and community members argued, often emotionally, that the Ryan report was one-sided and did not provide the community with sufficient information about Dexter's actions and to bring attention to the Committee's insufficient handling of the issue from the start. Assistant principal of the Haggerty School, Ms. Sue Maple, summarized the opinions of many in the room when she noted, "It's appalling that the investigation of Ms. Dexter's actions morphed into an examination of Mr. Dua's actions. No one is responsible for that comment but her. Turning that comment to Mr. Dua is abhorrent and unacceptable." In an email sent out to the CRLS community late Tuesday night after the meeting, Principal Smith wrote, "the Ryan Report erroneously blamed a teacher for a School Committee member's use of the N-word during a facilitated discussion."
In his own statement, Mr. Dua said, "This report, this entire process, has broken me." He continued, "I don't know how to process this anymore."
"
You people in power failed to address the situation and failed … to support students."
The majority of those in attendance were there to show their support for Mr. Dua and the Black Student Union. Among these was fourth-grade teacher at the Haggerty School, Ms. Jenessa Burk, who was an intern at CRLS last year and recalled, "Mr. Dua is undeniably one of the best educators that I've had the opportunity to work with." Students including BSU co-president, senior Reham Zeroual, also praised Mr. Dua for his work at the school. "[Mr. Dua] not only listens to us … but he has integrated our voices. He has made us feel as if our voices actually matter because you guys [the School Committee members] do not do that," Zeroual said.
Many at the meeting also criticized what they characterized as unacceptable inaction on the part of the School Committee, given that the initial incident occurred nearly a year ago. These community members argued that such inaction is symbolic of the city's overall inertia when it comes to responding to race-related tensions in the community. Ms. Adeline Lining, an educator at the Vassal Lane Upper School, asked, "How long before our voices are heard?" Zeroual said, "A white woman . . . an official . . . that is supposed to be working for me, for these black students, said a slur in the room that was [created] to be safe place [since] Rindge is not safe. Rindge is not safe. And you guys are responsible for that." Another student, Catarina Magalhaes '20, said, "You people in power failed to address the situation and failed to provide and support students, which is what you are paid for to do." 
Dexter herself said little at the meeting, except to state, "I want the public and committee to know I take this very seriously. I have listened carefully tonight and I continue to apologize.
"
I wake up with a target on my back. My skin is my target. Who I am is my target."
One community member voicing support for Dexter at the meeting was CRLS ceramics teacher Mr. Jon Baring-Gould, who argued that people like Dexter helped diffuse the N-word's power. Mr. Baring-Gould wore a target on the back of his shirt, which he said represented how he would be targeted for expressing his viewpoint. This statement provoked an immediate outcry from the students in attendance. One student, sophomore Eden Mekonen, told the committee, "I wake up with a target on my back. My skin is my target. Who I am is my target. And the people on this Committee will never—and I mean never ever ever—come close to understanding how I feel on the daily coming to this school." Principal Smith also responded to Baring-Gould's statement in his Tuesday night email to the CRLS community, writing, "For many young people in our community, particularly young people of color, having a white teacher express feelings of being targeted was hurtful. For years, our students have shared experiences . . .  of feeling targeted in school due to their identities . . . and to have a person of privilege reference that vulnerability was re-traumatizing." 
One of the last students to speak at the meeting was Nafisa Farah '20, who left Dexter and the audience with the following words: "What people need to take into account is the mental exhaustion black students have to endure on a daily [basis] having to explain and prove that the racism we are experiencing is real and also being tasked to fix the institutional problems set in stone by those way before us. We deserve better."
The Register Forum will be publishing more articles about this story in the coming months. Leo Barron and Isabelle Agee-Jacobson also contributed to this piece. 
This piece also appears in our December 2019 print edition. 
About the Contributors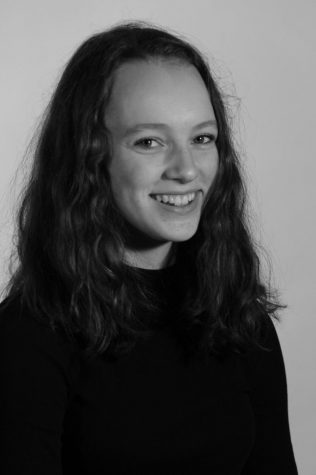 Juliana Vandermark, Managing Editor
What elementary school did you go to?

Haggerty

What other activities are you involved in at CRLS and/or in the community?

I am a part of Sisters...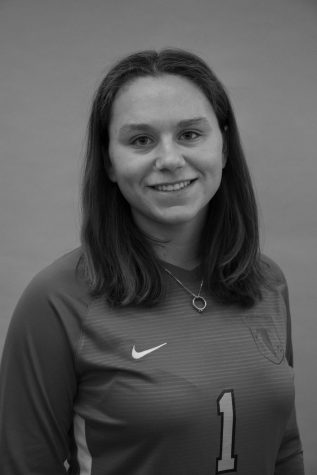 Willa Rudel, Photo Editor
What elementary school did you go to?

Amigos School

What other activities are you involved in at CRLS and/or in the community?

Soccer and peer...