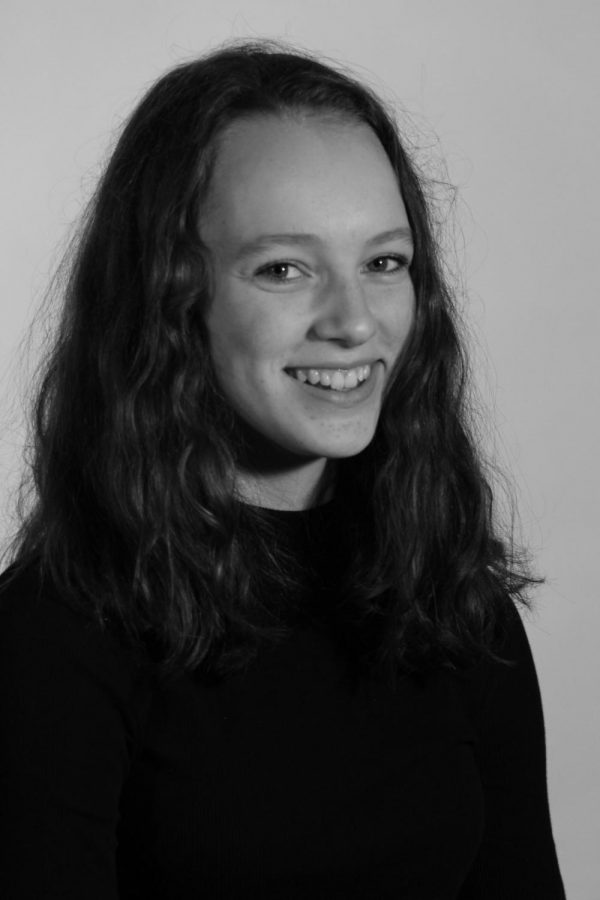 What elementary school did you go to?
Haggerty
What other activities are you involved in at CRLS and/or in the community?
I am a part of Sisters on The Runway and I am a freshmen mentor. Outside of school I dance for a company in Somerville.
If you could interview anyone, dead of alive, who would it be and WHY?
Sojourner Truth because she overcame and persevered through so much injustice, ultimately achieving her goal to spread her voice. Truth broke down many barriers in her activism and life's work yet I believe she still doesn't always get sufficient recognition. With such an influential life and historic journey, I believe an interview with Truth would remind audiences of the power of fighting for your rights and staying resilient through hardships.
Juliana Vandermark, Contributing Writer
Jun 16, 2020

Armando's Pizza: More Than Pizza In a Time of Uncertainty

(Story)

May 26, 2020

Dreams Since Social Distancing Have Become More Vivid

(Story)

Apr 25, 2020

A Look Back at "Groundhog Day," A Film That Doesn't Seem Too Bizarre Anymore

(Story)

Apr 24, 2020

Juliana's Delectable Zucchini Chocolate Chip Cookies

(Story/Media)

Mar 23, 2020

Tik Tok: The New Epicenter of Cultural Appropriation

(Story)

Mar 05, 2020

Coronavirus Spreads Across the Globe, Panic Ensues

(Story)

Feb 07, 2020

Haitian Independence Day

(Media)

Dec 23, 2019

School Committee Member Emily Dexter Resigns

(Story)

Dec 08, 2019

Student Government Surveys Students About Incident Reporting

(Story)

Nov 07, 2019

Massachusetts: Warren's Training Ground

(Story)

Oct 30, 2019

School Committee Candidate Interviews

(Story)

Oct 05, 2019

Blast From the Past: 1934

(Story)

Jun 18, 2019

A Summer Guide to Cambridge

(Story)

Jun 04, 2019

Sexual Assault Walkout

(Story)

May 02, 2019

Controversial MCAS Question Leads to State Response

(Story)

May 01, 2019

CPSD Upper Schools Get New Net Zero Renovations

(Story)

Mar 29, 2019

Behind the Scenes: BRYT Program

(Story)

Mar 03, 2019

BSU and Mr. Yeboah Host Open Mic, Showcase Poetry

(Story)

Feb 01, 2019

New Policy: Free Breakfast For All, Free Lunch for Some

(Story)

Dec 20, 2018

Immigration in Cambridge

(Story)

Oct 30, 2018

New Equipment at RSTA's Biotech

(Story)

Oct 30, 2018

A New Role: Freshman Guidance Counselors

(Story)

Sep 28, 2018

New CM Policy Goes into Effect in October

(Story)

Jun 22, 2018

World Record Day: Brought to You by CRLS' Black Student Union

(Story)

May 30, 2018

Behind the Scenes: Learning Community Clerks

(Story)

May 30, 2018

Teacher Spotlight: Ms. Gonzalez

(Story)

Apr 25, 2018

Behind the Scenes: The Custodians Who Keep CRLS Running

(Story)

Apr 22, 2018

Is CRLS' Sports GPA Policy Helping?

(Story)

Feb 08, 2018

Coming Out Day Assembly Allows Voices to Be Heard

(Story)

Jan 30, 2018

City Announces Budgeting Results

(Story)

Jan 30, 2018

Formulating the Perfect Resolution

(Story)

Nov 29, 2017

Black Student Union Returns

(Story/Media)

Oct 31, 2017

School Committee Candidate Interviews

(Story/Media)

Oct 30, 2017

President Drew Faust of Harvard Steps Down

(Story)

Sep 28, 2017

What to Know Before the Cambridge Municipal Elections

(Story)