Cambridge Half Marathon
Thousands Turn Out to Run in the Freezing Cold
Hang on for a minute...we're trying to find some more stories you might like.
On Sunday, November 3rd, for the first time since 2016, runners took their places at the starting line of the Cambridge Half Marathon at CambridgeSide Mall. The race started at 7:00 AM when thousands of participants, many clad in Halloween costumes, prepared to run across the city alongside friends and strangers. With some runners coming from as far away as California, the race was packed with athletes from all walks of life jogging together in the cold. 
"It was fun," commented first -time half-marathon runner Maya Goldstein '20. "[It was] different than anything I'd done before, but fun." Goldstein ran alongside family and friends during the race. She thinks that she would run the race again, if, for nothing else, to beat her original time. "Because it's this city race with all of these college students … everyone was going so fast … and I ran too fast in the beginning to keep up." 
"It is a really nice race," added Cambridge resident and Maya Goldstein's father, Mike Goldstein. 2019 was his second year running the half marathon, and in regards to possibly racing next year, he says he is "definitely" interested. 
"
It was such a cool experience to be a part of."
— CRLS student teacher Ms. Kacey Rigsby
The course spanned 13.1 miles and served as a mini-tour through some of the most scenic sites in Cambridge, such as the Charles River, Riverbend Park and John W. Weeks Footbridge. "It was such a cool experience to be a part of. There were something like 10,000 people there, and just starting with that many people was crazy," said CRLS student teacher Ms. Kacey Rigsby. "As we were running through Cambridge, it was really neat to see all the places I usually run, but full of thousands of people doing the same thing."
At the finish line,  adrenaline-fueled runners chatted about muscle cramps and mile times, while businesses such as Whole Foods set up tents with bananas and water. Inside the mall, live music played, and sweaty participants and their friends and families milled about the stands of free food distributed around the ground floor.
Security guards were also placed throughout the space, with two at every entrance and two more near parking. Miguel Velasquez, a member of the security team overseeing the garages, has been working the event for four years and has noticed that security has gotten significantly stricter than when he started. "[Security] is very strict. There are a lot of police, state police, lots of teams of security coming together, lots of planning ahead. It's more strict than ever since the Boston Marathon bombing," he explained. "I definitely feel a lot safer." 
With winter fast approaching, the Cambridge Half Marathon was an opportunity for many to end their running season with a bang. "I think I will do a half marathon again at some point," Rigsby reflected. "Not any time soon, since it's definitely too cold for me to run outside now, but some time in the future!"
This piece also appears in our November 2019 print edition. 
About the Contributors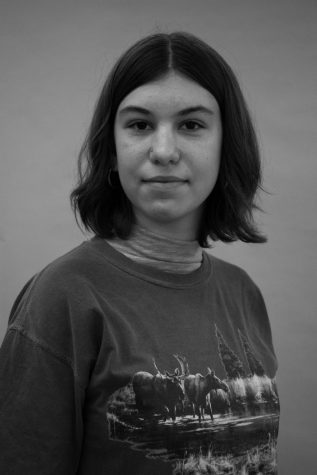 Zoe Fritz-Sherman, Metro Editor
What elementary school did you go to?    

Cambridgeport

What other activities are you involved in at CRLS and/or in the community?

I don't...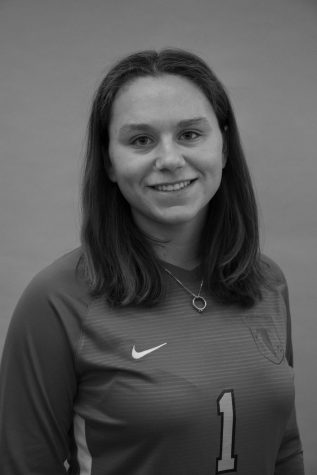 Willa Rudel, Photo Editor
What elementary school did you go to?

Amigos School

What other activities are you involved in at CRLS and/or in the community?

Soccer and peer...