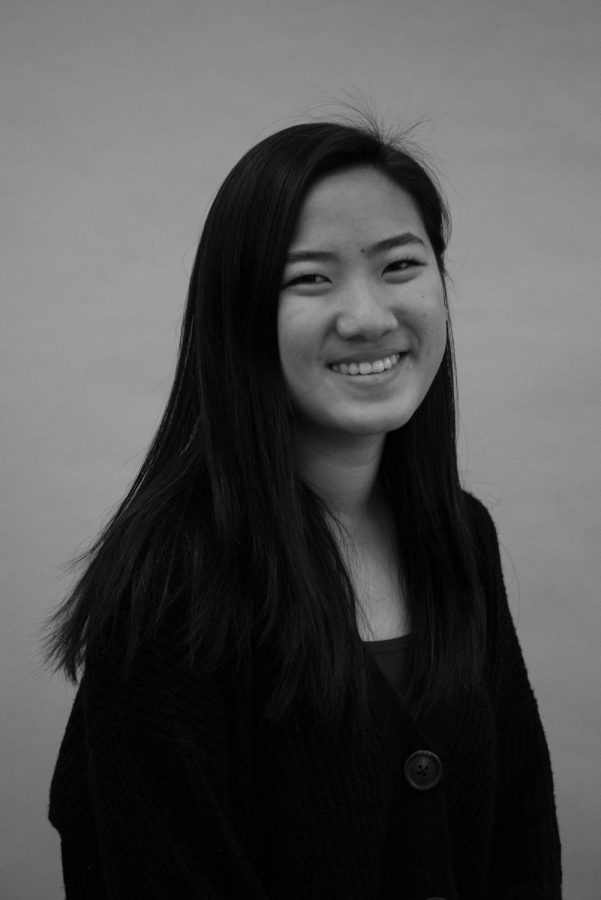 What elementary school did you go to?
Haggerty
What other activities are you involved in at CRLS and/or in the community?
Soccer, Sisters on the Runway, Spanish Club, and Club 4
If you could interview anyone, dead or alive, who would it be and WHY?
If I could interview anyone, I would interview Michelle Obama because she's had so many accomplishments and I'm curious to know how the process of her accomplishments played out while being a first woman.
Yiyi Chen, News Editor
May 29, 2020

The Coronavirus and the Grading System

(Story)

Dec 08, 2019

"Sister Act" Stuns with Rockin' Nuns

(Story)

Jun 15, 2019

"Heathers: The Musical" Showcases Student Creativity and Individuality

(Story)

Jun 05, 2019

Spring DANCE/works Show

(Story)

May 01, 2019

CRLS' Talents Showcased

(Story)

Apr 01, 2019

New Courses Offered Next Year

(Story)

Feb 28, 2019

Cam Poklop Snowboards His Way to the Olympics

(Story)

Dec 21, 2018

A Cappella Jam Sets the Tone

(Story)

Nov 30, 2018

A Spotlight on Long-Term Substitute George Skelton

(Story)

May 30, 2018

Annual Student Works Show: A Space for Student Talent

(Story)

May 30, 2018

New Equipment Expands Biotech at CRLS

(Story)

Jan 30, 2018

Winter DANCE/works Impresses

(Story)

Nov 29, 2017

RSTA Carpentry Students Apply Skills at Foundry Building

(Story)