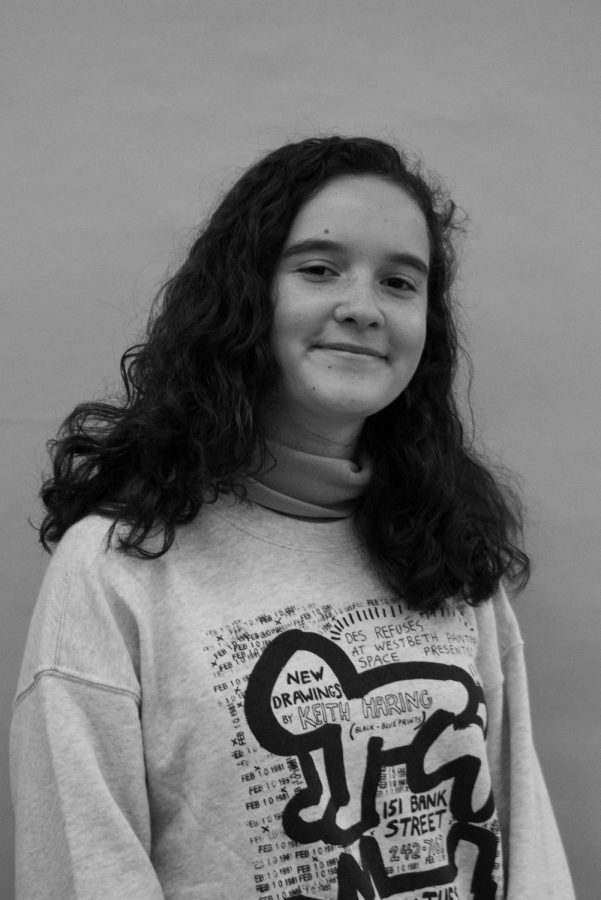 What elementary school did you go to?
King Open, then CSUS
What other activities are you involved in at CRLS and/or in the community?
Soccer and the Chamber Music Club (I play flute!)
If you could interview anyone, dead or alive, who would it be and WHY?
I would interview Jane Austen. She had such a unique writing style, one of my favorites, and paved the way for all female authors.
Ella Spitz, Editor-in-Chief
Nov 30, 2020

The 2020 Election Is Proof America Needs an Objective Media

(Story)

Jun 16, 2020

The Register Forum Stands with Black Lives Matter

(Story)

Apr 24, 2020

Quarantine Presents Particular Challenges for Domestic Violence Victims and Shelters

(Story)

Feb 04, 2020

Journaling: A New Year's Resolution to Keep

(Story)

Dec 03, 2019

A Critique of Memorization: Why Rote Learning Needs to Go

(Story)

Nov 07, 2019

Fighting Deaf Discrimination with American Sign Language

(Story)

Oct 05, 2019

The Magic of a Summer as a Sleepaway Camp Counselor

(Story/Media)

Jun 15, 2019

With New Adversity Index, the College Board Fails to Address Inequity

(Story)

Jun 04, 2019

Stress Management in the Midst of End-of-Year Exams

(Story)

May 01, 2019

On Grade Mentality: To Give Credit Where Credit Is Due

(Story)

Apr 01, 2019

St. Patrick's Day Traditions: What Changed?

(Story)

Feb 28, 2019

A Letter to My Letter Grades: It's Time to Go

(Story)

Feb 01, 2019

Cambridge Youth Soccer Gets All Ages Active

(Story)

Dec 20, 2018

The Gift of Gift Giving

(Story)