Student-Created "Don't Cry, Black Boy" Digs Deep Down
This year's spring drama production, This, I Know for Sure, was unusual in that it was based entirely off of the actors' personal stories. One scene titled "Don't Cry, Black Boy" left many of the audience members moved because of the daring and artistic way that the performers from CRLS expressed problems about race and identity through personal experiences.
The students who contributed to the scene were Javon Carpenter '19, who led the vision of the piece;  Junior Cius '10, who led the choreography and staging; and Abdel Isai Ayala '20, Casey Torres '19, Malik Gayot '19, Jaden Washington '21, Dominic Pierre '19, Aliah Howard '20, Rafael Salas '19, and Amelie Jamanka '22, who performed the piece. Drama teacher Brett Cramp also guided the students and helped put everything together over the course of four months.
"
The students involved in the piece were deeply committed and worked hard to get everything right."
Carpenter's inspiration for the piece came from his desire to push against the societal norm that boys can't cry. "I mostly noticed how toxic this mentality was in black and Hispanic communities, and I wanted to talk about it," he explained. "If I tried to express myself and my feelings, I would be looked at a certain way or not be considered a man. It's okay to be a black male and cry, or feel how you feel. I know I'm not the only student that feels this way; the dancers involved cried when they first heard the piece. That alone tells me that we need to get rid of this [mentality], and CRLS is the perfect place to start."
The piece certainly got across to many students at school, and Carpenter feels pride for that. "I directed it towards everyone," he explained, "but I wanted to reach the young black men that think they are less of a man if they express their emotions. It looks like I did that, so I'm happy about that."
Although the delivery of the message may seem simple, Carpenter's influencing piece wasn't made overnight. The students involved in the piece were deeply committed and worked hard to get everything right. Even then, it didn't come together until the very last days of rehearsal.
Mr. Cramp, the play's faculty director, expressed his own thoughts about the impact and meaning of the scene. "I was incredibly proud to have this [scene] in the show. These stories are so important to share with the CRLS community, and I think it's even more significant when the words are written by a student who walks these halls."
He also touched on a memorable moment in the creation of this piece: "There was a difficult evening late in the rehearsal process when we had to all come together as a cast and community to talk about what it means to speak these words and how essential it is for everyone in the theater—on stage and off—to honor the piece every time it is rehearsed and performed. There was deep discussion, and people were uncomfortable." Although the piece may mean something different to audience members and performers, it was clear that the piece's deep undertones were felt throughout the auditorium.
Mr. Cramp went on, saying, "The arts can create a space where difficult conversations can happen and I'm grateful that we were able to have that conversation … I think the piece made some people in the audience uncomfortable, and that's what art is supposed to do."
This piece also appears in our May 2019 print edition.
About the Writer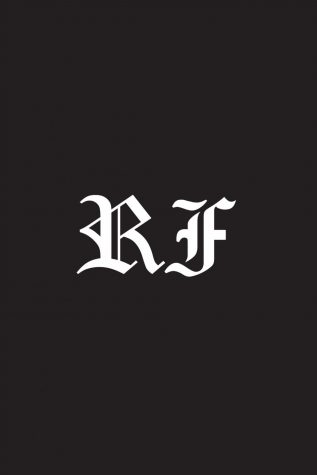 Will Bavier, Managing Editor
What elementary school did you go to?

Duffy Elementary in West Hartford, CT

What other activities are you involved in at CRLS and/or in the community?

Soccer...