Friends of CRLS Holds Bash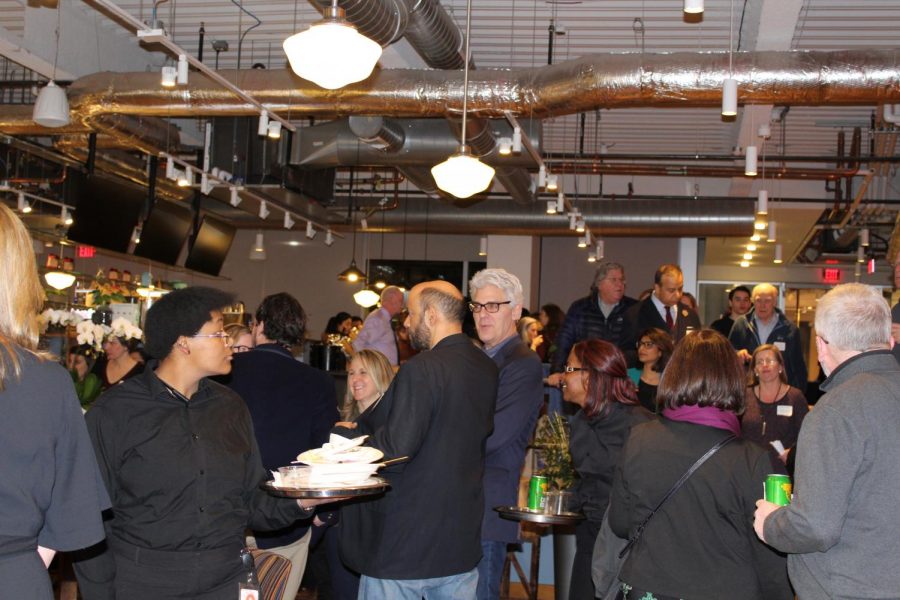 On Thursday, February 28th, CRLS students, parents, and faculty gathered at the Google building in Kendall Square for the annual Friends of CRLS (FOCRLS) bash. This event consisted of live music (from a band as well as CRLS' own a cappella program) and catering for all who attended. Outside of these niceties, the main purpose of the event was to raise money for FOCRLS through a raffle as well as an auction.
The auction was hosted by CRLS parent and CNN national security analyst Juliette Kayyem, and featured State Representative Marjorie Decker as a guest speaker. In her speech, Decker addressed the opportunities she was given as a low-income student growing up in Cambridge, stating, "As someone who grew up very poor in Cambridge, I am very fortunate as I was eligible for affordable housing. … We live in a tale of two cities, and it continues to be even more so now."
As the event ended, Mayor Marc McGovern spoke shortly about his experience as a CRLS alum, reflecting on the retirement of former director of the organization, "As a graduate myself, and a parent of a student graduating in June, I want to thank Elaine Schear, co-founder of FOCRLS, for her advocacy."
Both parents and teachers had positive things to say about this annual bash. When asked about her personal experience with FOCRLS, CRLS Spanish teacher Eydie Ortiz said, "A few years ago, I started trips abroad at CRLS, and this organization helped students who were otherwise unable to afford the trip do so, and it was a really rewarding experience for them."
Mary Elizabeth Cranton, a CPS teacher and CRLS parent, agreed with Ortiz's view on FOCRLS, stating, "I support FOCRLS and their attempts to help all scholars have the same access to extracurricular and travel opportunities."
Another CRLS parent, Ginna Hall, also had a positive take on the event, saying, "I really like the school and the idea of fundraising for scholarships, as well as the music and food, and the appeal of coming to Google to celebrate it."
It is rare to find an organization like FOCRLS, which is supported by almost all members of the Cambridge Public Schools community. The reason it has garnered such unanimous praise is because it provides a service that is undeniably good, bringing equity to the educational setting. As Cantabrigians, we often take organizations like these for granted because we have grown up with them, but the truth is these resources do not exist in most school districts.
However, despite all the money the city of Cambridge and organizations like FOCRLS put into its school system, students miss out on their top colleges—or college altogether—each year simply because of exceedingly high price points.
FOCRLS aims to combat this issue; it is a push in the right direction, and until no students have to worry about the price of college, equitable access to higher education will still be an issue in this city.
This piece also appears in our March 2019 print edition.
About the Writer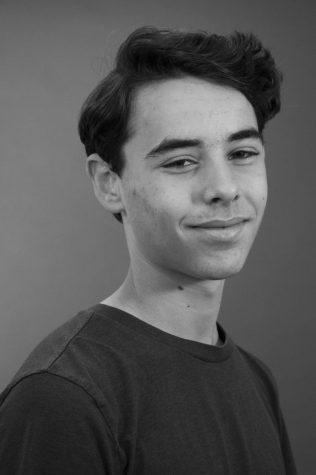 Nathan Kolodney, Metro Editor
What elementary school did you go to?

Cambridgeport

What other activities are you involved in at CRLS and/or in the community?

History Club, Literacy...