"This, I Know for Sure": A Non-Traditional Take on Art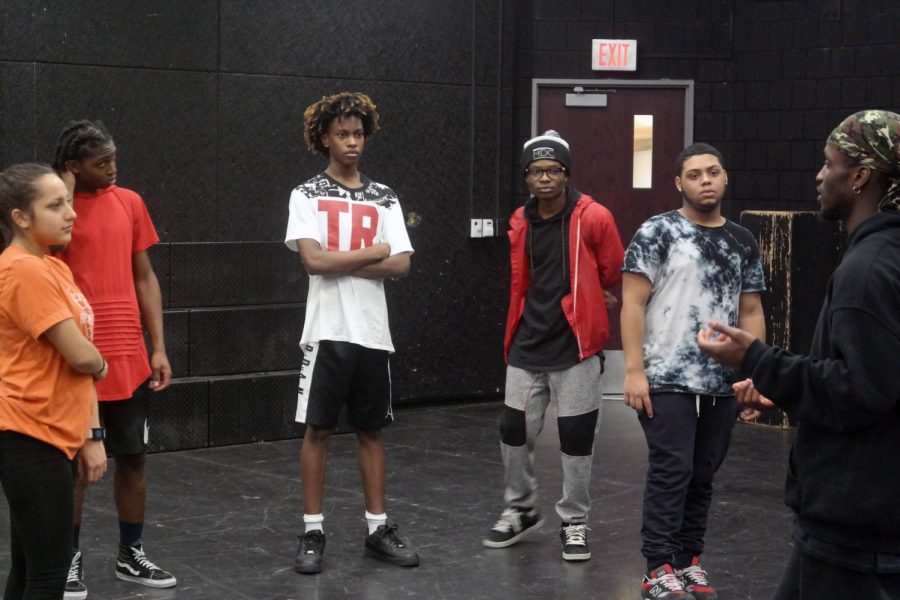 Every year, CRLS' many departments showcase student music, dance, theater, and literary works; however, it's not often that all are combined into one cohesive production. This spring, a group of multi-talented students will work with co-directors Junior Cius '10 and drama teacher Brett Cramp to do just that.
The production of This, I Know for Sure won't be a traditional narrative theater performance, but it will still communicate themes through storytelling, singing, spoken word, and music—all woven together with dance. "By having a production with many different art forms included, we're allowing the audience to tap into the stories through multiple ways," Cius explained. This creative choice also has to do with the artists, however; "Each story will be different and personal so it is important … that the performers get to tell their stories through the art form they feel most connected to."
Meeting multiple times a week, students engage in a diverse range of creative exercises, such as writing, interviews, improvisation, poetry, and music. At the end, these works will be compiled into one script by the two directors, with feedback from the students. "We are the shapers of it, but all the words and songs will come from them," Mr. Cramp explained.
This unique experience is exactly what drew many, including dancer Chelsea Figaro '22, to take part in the production. "Showing an audience something that you can barely confront yourself is really powerful," she explained. Performer and dancer Casey Torres '19 echoed this sentiment, adding that, in his past experiences, art and performance at the school didn't allow for much expression: "This production is being run by two people who understand [the importance of expression] and have the vision to put these kids in a position to show themselves."
For the two directors, the piece is also reminiscent of their time together at CRLS nine years ago, during which the two worked together on several musical and dramatic productions. Given that spring Plays were canceled due to low class enrollment, Mr. Cramp thought that this year would be a perfect opportunity to work with Cius, who has worked with the Modern Dance Company in the past. With a generous grant of $1,000 from Friends of CRLS, the abstract idea of This, I Know for Sure became a reality.
The months-long work will culminate in four 40-minute performances in the spring. The April 27th premiere will be a part of the Boston Theater Celebration, a non-competitive event hosted by CRLS featuring short works from local high schools. This will be followed by one in-school and two evening performances on May 2nd and 3rd.
The production is not simply about the final performance, however. The preparation itself provides a medium of discussion and self-reflection for each of the students along the way, according to performer Phia Teller '21. Through this process, she "hopes to gain a better understanding of how theater is created and, as always, improve as a performer and a person."
Similarly, although the directors have little idea about how the piece will turn out, they are confident that the experience will provide students with an outlet to express and explore themselves honestly.
"I think that whenever you create something original, there's a little fear there. But I trust the students; they're making the commitment to be there and the auditions were so powerful and moving, and I'm excited to see what comes out of the rehearsals," affirmed Mr. Cramp. "We're going to get something that expresses something honest and that the students feel they know for sure."
This piece also appears in our February 2019 print edition.
About the Writer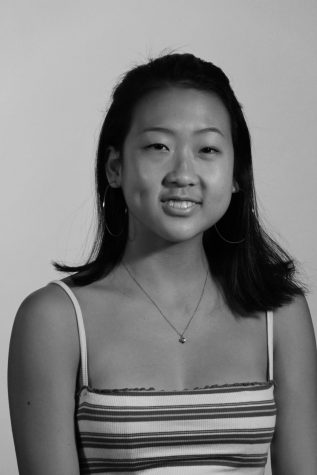 Sun-Jung Yum, Editor-in-Chief
What elementary school did you go to?

Morse and Haggerty

What other activities are you involved in at CRLS and/or in the community?

I spend a...