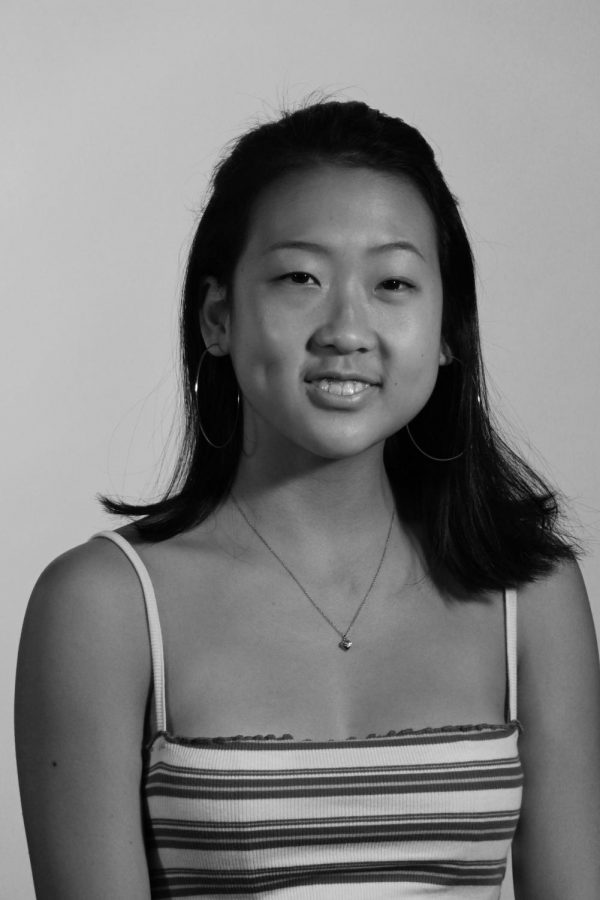 What elementary school did you go to?
Morse and Haggerty
What other activities are you involved in at CRLS and/or in the community?
I spend a whole lot of time sitting in Room 3401 for the
Register Forum
. But, I am the co-president of Club Med, the captain for girls tennis, the treasurer for Habitat for Humanity, a freshman mentor advisor, and a member of Sisters on the Runway and Club 4! Outside of school, I am a 2nd degree black belt in Tae Kwon Do, the principal violist of the Boston Youth Symphony, and the co-founder of the Greater Boston Music Outreach.
If you could interview anyone, dead or alive, who would it be and WHY?
That's a really difficult question... But, I have to go with my bros Carl Bernstein and Bob Woodward—for their initiative, courage, and skill as they worked on the Watergate story. If you don't know who they are, you're missing out.
Sun-Jung Yum, Editor-in-Chief
Jun 04, 2019

Preoccupied with Physique

(Story/Media)

Jun 04, 2019

Editors-in-Chief Say Their Goodbyes to RF, Rindge

(Story)

Mar 29, 2019

Food for Thought

(Story/Media)

Feb 28, 2019

"This, I Know for Sure": A Non-Traditional Take on Art

(Story)

Dec 21, 2018
Nov 29, 2018

Behind the Scenes: Career and College Resource Center

(Story)

Oct 10, 2018
Oct 08, 2018

What to Read Next: Register Forum Editors' Picks

(Story)

Sep 27, 2018

Summer News Timeline

(Media)

Sep 27, 2018

Welcome to the 128th Year!

(Story)

Jun 19, 2018

A Summer Guide to Boston

(Story)

May 30, 2018

New Pilot: Subsidized Prom Tickets

(Story)

Mar 17, 2018

Students and Staff Continue Gun Control Discourse

(Story)

Feb 26, 2018

Glocal Students Impress with Innovative Improvements

(Story)

Feb 26, 2018

Environmental Sustainability Today

(Media)

Jan 30, 2018

CRLS Responds: How has your New Year's resolution been going?

(Story)

Jan 30, 2018

Should Teens Be Left to Their Own Devices?

(Story/Media)

Jan 30, 2018

Inclusive Extracurriculars Must Be a Priority

(Story)

Dec 19, 2017

CRLS' New Adolescent Substance Abuse Specialist

(Media)

Dec 19, 2017

What to Do in Boston Over This Winter Break

(Story)

Nov 29, 2017

Cambridge Municipal Election Results

(Story)

Oct 31, 2017

School Committee Candidate Interviews

(Story/Media)

Oct 31, 2017

Support Resources at CRLS: A Q&A with Principal Smith

(Story/Media)

Oct 30, 2017

One Student, One Laptop

(Story)

Oct 30, 2017

In Memory of Karen Williams

(Story)

Sep 28, 2017

Climate Change Update: Where the U.S. Stands

(Media)

Sep 28, 2017

What to Read Next: Register Forum Editors' Picks

(Story)

Sep 27, 2017

CRLS Hopes to Promote Equity, "Levels Up" English 9

(Story/Media)