A Wintry Boston
Things to Do over This Winter Break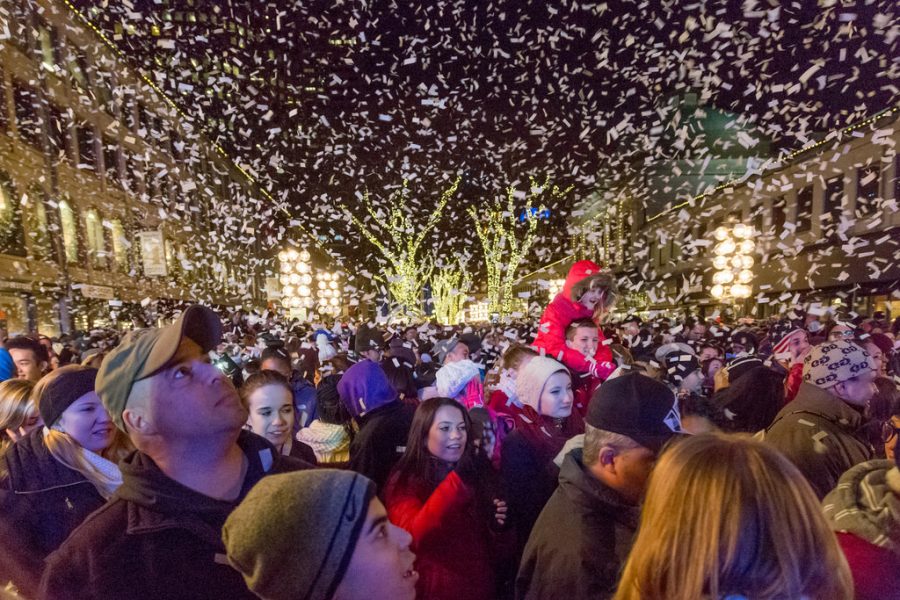 It's the time we've all been waiting for: the eleven days off from school that seem to pass much too soon. This year, don't let it pass by so quickly that you end up doing nothing but watch six seasons of your new favorite show. Instead, pack it with a variety of plans unique to Boston to make this break a memorable one!
Take One of Boston's Many Festive Walks
There's truly nothing better than walking around trees covered in snow and wrapped with dazzling lights during the holiday season. Faneuil Hall's annual Blink! Light and Sound Show will return this year with an 85-foot-tall Douglas fir and musical performances, just a block away from Frog Pond. Or, head out to Boston Harbor's winter wonderland on New Year's Eve to wind through interactive ice sculptures. If hiking out to Boston is not what you're into, Harvard Square's Sparklefest is a great nearby alternative! Stop by on December 22nd in front of the news kiosk to get free hot chocolate and treats from 2:00 PM to 4:00 PM.
Sit Back and Be Wowed with Talent
On some nights, walking around in ten-degree weather doesn't seem to be the most enjoyable plan. If you're looking to just have a nice night without having to deal with the hassle of cold weather, head to one (or more) of the many impressive performances in the area! The Christmas Revels is an international celebration of the winter solstice held in Harvard's Sanders Theatre. If you're looking for something a little more modern, Boch Center's Urban Nutcracker is a unique choice! This Boston story combines Tchaikovsky with Duke Ellington and hip-hop with ballet, all while exploring Chinatown, the Boston Public Garden, and other local areas.
Shop for Scrumptious Sweets and Splendid Stocking Stuffers
If you're still desperately looking for gifts, or are just in a shopping mood, take a day trip to Boston's holiday markets with a few friends! The Downtown Holiday Arts Market this year will run seven days a week through January 6th, hosting all sorts of local vendors with a variety of products, including jewelry, metal sculptures, candles, and holiday treats. Check out their website to see all the vendors!
Watch New Takes on Holiday Classics
The renowned movie The Polar Express is getting a new twist with 4-D features at the Museum of Science this winter; ride out to the North Pole right alongside each of the characters, and get transported to a magical world! If you're not really a fan of the multisensory effects, grab a ticket at any theater to watch the new version of The Grinch and revisit old memories of Dr. Seuss. You're never too old for it!
Snuggle Up with Christmas Movies and Homemade Treats
There's something so comforting about staying indoors all day, engaging in holiday activities while the snow piles up outside. Spend time with your family, invite friends over, or just have a day to relax for yourself (we all need it)! You can even grab a gingerbread house kit, make some holiday sugar cookies, or whip up some hot chocolate with mini marshmallows. Turn on a holiday flick, and you've got the perfect winter night in!
About the Contributor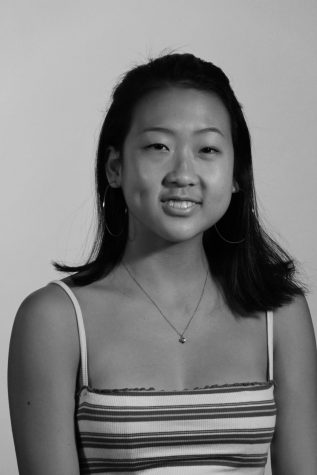 Sun-Jung Yum, Editor-in-Chief
What elementary school did you go to?

Morse and Haggerty

What other activities are you involved in at CRLS and/or in the community?

I spend a...