Dem Primaries Result in New Voices, Returning Leaders
Ayanna Pressley Defeats Incumbent, Jay Gonzalez Candidate for Governor
Massachusetts voters hit the polls again on September 4th, as the state held their 2018 primary elections. The results of these elections determined the candidates running for public office for both the Democratic and Republican parties.
These candidates will continue their campaign through the midterm elections this coming November, when a winner will be officially elected for each open position.
Candidates for Senator, Governor, Secretary of State, and Treasurer were just some of the open positions here in Massachusetts that were voted on during the primaries.
Midterm elections, which happen in between each presidential election, also determine who will fill open spots in Congress. One-third of the positions in the U.S. Senate are up for grabs, and all the seats in the U.S. House of Representatives are open for re-election.
Massachusetts has a total of nine House Districts, which are defined by location. Every two years, each district elects a Representative for Massachusetts to the House.
The most closely-watched primary in the state—and the country—on September 4th was the race in House District 7, encompassing about 70% of Boston, around 50% of Cambridge, and about 50% of Milton, Chelsea, Everett, Randolph, and Somerville. Democrat Ayanna Pressley defeated Mike Capuano, a 10-term Massachusetts House Representative, by 59% to 41%, making Pressley the first black woman elected to Congress in Massachusetts's history. Pressley will run unopposed in November's midterm elections, so her position as Representative for U.S. House District 7 is secured.
"
Pressley [will be] the first black woman elected to Congress in Massachusetts's history."
Pressley believes in "activist leadership" and supports increasing equity, criminal justice reform, defunding I.C.E., ending sexual violence, and improving health care.
Along with her political experience and credentials, Pressley believes she is fit for the position, saying, "The people closest to the pain should be closest to the power." Her slogan, "Change can't wait," coincides with her progressive platform.
Along with U.S. House District 7, another portion of Cambridge, including primarily West and Mid-Cambridge, is located in the Fifth Congressional District. The district has been represented by Democratic Congresswoman Katherine Clark since 2013. In the primaries, Clark ran unopposed.
In the November midterm elections, however, she will be running against Republican nominee John Hugo, a supporter of the anti-abortion group Massachusetts Citizens for Life.
Each U.S. state has two senators who represent the state as a whole and are re-elected every six years. Current Massachusetts Senator, Elizabeth Warren, is up for reelection. In the primaries, Warren ran unopposed. For the midterms, Warren will be running against Republican nominee Geoff Diehl, who defeated two other GOP candidates in the primaries. In 2016, Diehl worked as a Trump campaign co-chair in Massachusetts.
Every state has one governor who serves as the head of the executive branch, which is the highest office in state government. Republican Charlie Baker has been the Governor of Massachusetts since 2015. His campaign focuses on supporting veterans, increasing school security and mental health services, and minimizing climate change.
In the primaries, Baker defeated GOP candidate Scott Lively, and he will be running against Democratic nominee Jay Gonzalez in the midterm elections. Gonzalez was a cabinet member for former Massachusetts Governor Deval Patrick and stands for criminal justice reform, equity in education, and combating the opioid crisis, among others.
If eligible, make sure to register to vote and participate in the 2018 midterm elections on November 6th!
This piece also appears in our September 2018 print edition.
About the Writer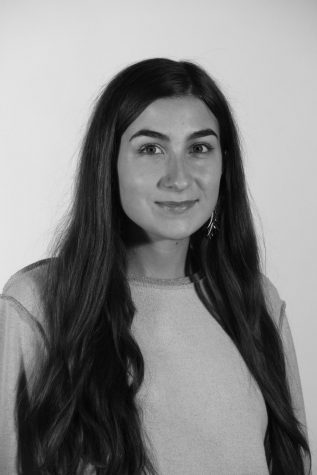 Honor O'Shaughnessy, Layout Designer
What elementary school did you go to?

Brackett (Arlington, MA)

What other activities are you involved in at CRLS and/or in the community?

Environmental...