Samantha Power Speaks to CRLS Students May 1st
Former U.N. Ambassador Emphasizes Importance of U.S. Diplomacy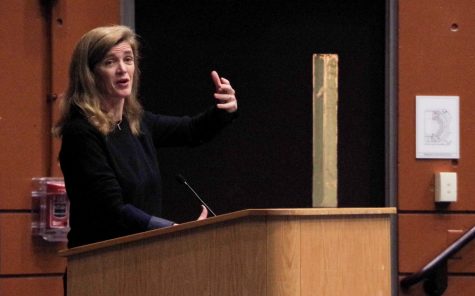 Samantha Power, United States ambassador to the United Nations under President Obama, came to CRLS on May 1st. She was invited to the school independently by history teacher Ms. Otty and Zev Dickstein '20, and she spoke to a group of history classes in the auditorium.
In addition to her role as ambassador to the U.N., Power is well-known for her book, A Problem from Hell: America and the Age of Genocide, which was published in 2002 after being a war correspondent and seeing firsthand the atrocity of genocide. Power is now a professor and a fellow at Harvard University's Kennedy School of Government and at Harvard Law School.
Ms. Otty invited Power to come to CRLS for multiple reasons. "Having her come talk about just being a journalist before she was even in government would have been interesting, because her book was so raw in exposing the difficulties of bureaucrats to actually make meaningful change, and I think that's a really provocative idea and one that I want students to consider," Ms. Otty told the Register Forum. Ms. Otty also said that she wanted students to think about "this question of staying true to your activist ideals as a journalist and how that [can rub] up against the constraints of being in a position of power."
Power talked about her own career path and then answered numerous questions about policy from students in the audience. In her remarks, Power noted, "In journalism, you're writing things and hoping that people in government will read them and do something about them. In government, when you can actually move the machinery and make it work for something you believe in, you can have a tremendous impact on people's lives." However, Power also pointed out that being in government means dealing with bureaucracy and confinement, and being a journalist gives much more freedom. Power emphasized the importance of both journalists and government officials, saying the two work together like a "team sport," but that after being a journalist for a while, Power explained that she found herself wanting to have a bigger impact.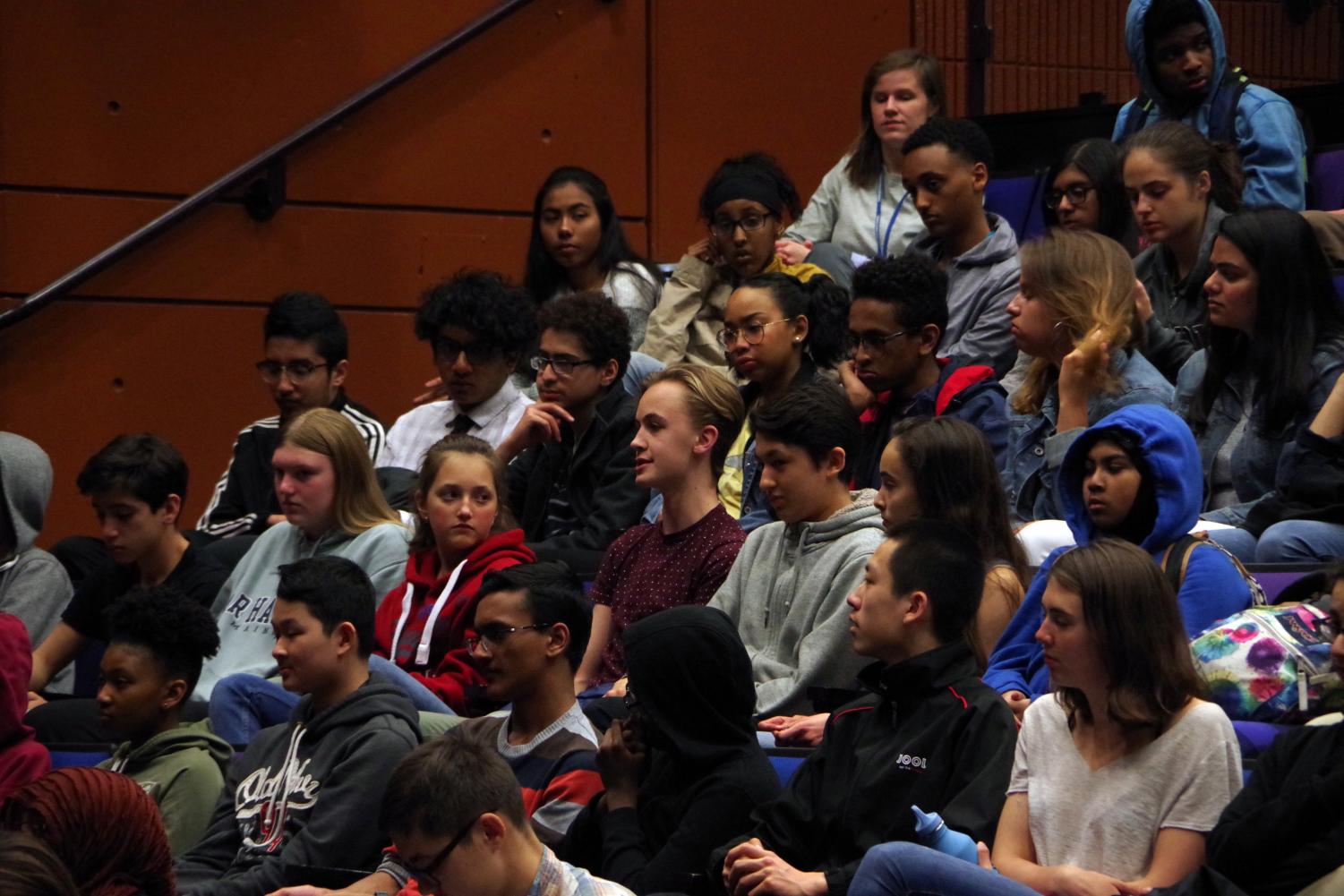 Being a journalist had a significant effect on how Power approached her job as U.N. Ambassador. In an interview with the Register Forum, Power commented, "In both instances, I used stories and tried to find dimensions of the people who I met in the field, in the war zone, either as a journalist or as a diplomat, that people in America could relate to."
For many students, Power's life story and the choices she made about her career were a very interesting part of hearing her speak. Power explained to the audience that she never set out to be ambassador to the U.N., and she does not believe young people should strive to have a certain title, but instead they should look for ways they can learn and grow and do things that are important to them.
Robie Scola '19 commented, "Her life story was very interesting, and the process of her getting to where she is. Her life path was [such a] zigzag, and that was really cool to hear." Fatima Akter '18 added, "She said you should focus more on growing as a person, and I think that's a lesson I'll take."
In addition to Power's point that students should not be solely focused on a title, throughout the whole talk, Power emphasized another message for students: the importance of the U.S.'s role as a global leader. While Power cited many of the strengths of the U.N. and the international community, she also told the Register Forum, "I lived also the paralysis of the U.N. on issues like Syria, until and unless the U.S. was in a leadership role. So, it just affirmed for me the indispensability of the U.S. leadership and how paralyzed the U.N. is if that leadership is not forthcoming." During the event, she elaborated, saying, "When our politics are broken, as our politics are now, that's going to affect our ability to lead globally. And when we don't lead globally, I can assure you there is no other country playing team captain."
Many things have changed in Washington since Power left in January of 2017. If it weren't for the kind of foreign policy that the Trump administration has pursued, Power said that there would be no defining characteristics of Obama's foreign policy doctrine. All that guided the Obama administration's decisions, she said, were beliefs in the power of diplomacy and that no one country can make meaningful change on its own.
To Power, these beliefs seem like givens, like "motherhood and apple pie." However, because "both those tenets have been abandoned by the current administration," Power said, "There's more edge and meaning to them than I ever would have thought."
Towards the end of her talk, Power responded to a question about where she sees humanitarian crises that are not getting enough attention. In her response, Power pointed to Venezuela and Yemen in particular, two countries that are experiencing turmoil. Akter commented that "it's crazy" that Yemen is in a similar situation to Syria, and yet fewer people know what is happening  there. Power's talk drove many students, including Akter, to think about how they can have an impact in the world.
Tyrone Quigley '18 concluded,  "It was definitely inspiring to see someone like that, to meet somebody face-to-face and see how much power, or how much influence, or how much change you can enact if you work hard enough and pursue what you're interested in."
This piece also appears in our May print edition.