Behind the Scenes: The Custodians Who Keep CRLS Running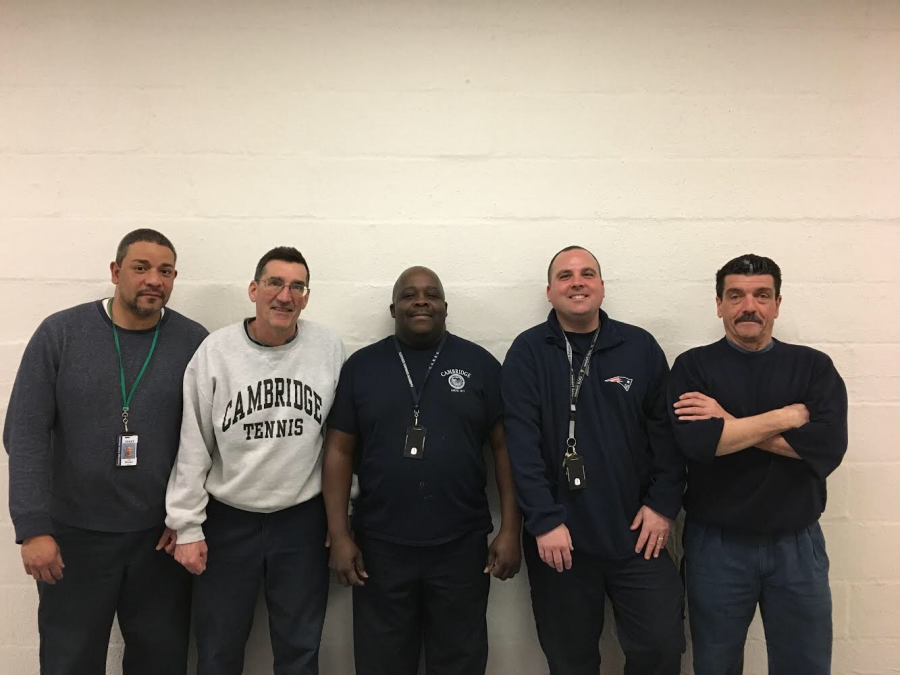 "You've got a very big facility, and you're trying to make, maybe—would you say—2,500–3,000 people happy everyday. That's a challenge, trying to make everybody happy everyday," explained David Nadeau, who's been a custodian in Cambridge for 17 years.
The work day starts early for CRLS custodians. "When we come in in the morning, you know we're here long before any student comes; you know we open up the building at five o'clock and we start cleaning," said Robbie Cataldo, CRLS '96. Cataldo has been a Cambridge custodian for nearly 20 years, the night shift supervisor at CRLS for nine years, and CRLS' head custodian for two years. He explained more, saying, "The guys have an assigned area and they clean that assigned area. I oversee the guys, but I also have to check the building."
Cambridge custodian of seven years and second in command Richard Corcione spoke on the challenges the building brings: "[There are] a lot of custodians in the system; a lot of them have a hard time working up here. It's a little too big for them; they're not used to something this big. [It's] probably the largest building in the city." The sprawling campus of CRLS, which includes several buildings and two lunchrooms, requires high levels of maintenance, "You're talking, like, over a half a million square feet of space that gets used every day by over 2,000 kids and a few hundred staff members. So it's well-used—there's always something to do here," said Cataldo. According to Nadeau, about 18 custodians are on staff to work in all the facilities between the night and day shifts.
"Working here at the high school, the days go by fast because there's always something to do," said Cataldo, adding, "You know it's a big area, so there's always something that either goes wrong or needs some sort of attention, so when you're working, the workday goes by fast, which is nice. You're not sitting idle for long."
"
Working here at the high school, the days go by fast because there's always something to do."
— Robbie Cataldo '96, head custodian
Sophomore Nellie Baxandall commented, "I admire their hard work to keep our school clean. Just last week someone threw up in the middle of the hallway, and I saw the janitors cleaning it up, so what could have been a gross thing was fine."
Small acts of gratitude don't go unnoticed by the custodians. "It's been seven months [of the school year]," Corcione recounted, continuing, "We got one appreciation card up there [on the office wall] so far, but that just came in a couple weeks ago… A kid just thought he'd drop off an appreciation card, and it made a lot of guys feel good on the night shift." He added, "[You] don't get too many rewards anywhere you work, so if you get a little compliment, it feels good."
Custodians are certainly in high demand at CRLS. "[The] phone keeps ringing," Nadeau provided, explaining, "When a call comes in, you have to respond."
Cataldo summed up the job, saying, "We're here to make this a better place for you guys, you know. So you guys come to a clean place. A clean environment—a better learning environment. We do that for you guys."
This piece also appears in our March/April print edition.
About the Writer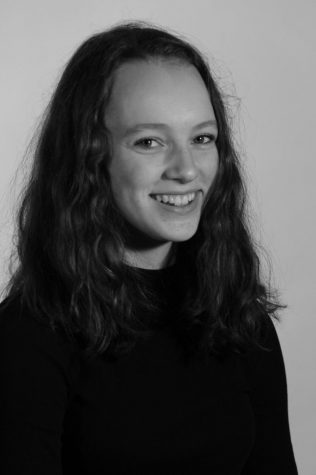 Juliana Vandermark, Managing Editor
What elementary school did you go to?

Haggerty

What other activities are you involved in at CRLS and/or in the community?

I am a part of Sisters...