Behind the Scenes: Meet the CRLS School Nurses
Hang on for a minute...we're trying to find some more stories you might like.
"I love working with people, I love helping people," commented school nurse Ineida Barros on why she chose to pursue school health nursing as a profession. Barros added that she loves to advocate for patients and help people "have a healthy lifestyle" by providing them with resources.
Barros continued, saying, "I love the connections and the relationships I've built with the students." CRLS' other school nurse, Susan Greenberg agrees. She added that school nurses also have the opportunity "to work collaboratively with … other healthcare providers, physicians, nurse practitioners, [and] other nurses."
In a corner of the the first floor of the Rindge Building lies CRLS' nurse's office and the Teen Health Center. Some students make frequent visits to this area, while others have never stepped foot in the office. Regardless, CRLS' only two school nurses, Barros and Greenberg, are a vital resource for the 2,000 students and faculty in the building.
Barros has worked at CRLS as a school health nurse for a total of three years. Greenberg, who has training as a nurse practitioner, has worked at CRLS in the past, as well as various other schools in Cambridge such as Graham and Parks, Peabody, Rindge Avenue Upper School, and Amigos over the course of many years.
This past September, Greenberg came back to CRLS to work again as a school nurse. "One thing that is particularly exciting is that I worked in several elementary schools and now many of those students are in high school," said Greenberg.
One of CRLS' unique resources that the nurses work with is the Teen Health Center. There is a difference between the nurse's office at CRLS and the Teen Health Center, although both are located in the same part of the school.
Barros explained that "the regular nurses are the first line." Greenberg added, "Think of us as kind of like the first responders … We make decisions on what the next step is."
Barros and Greenberg do the initial examination of a patient, and although parents are kept in communication with the nurses, a visit to the nurse's office does not require parental consent. If the school nurses deem it necessary, they can refer students to the Teen Health Center, which requires parental consent.
The Teen Health Center has more resources in comparison to the nurse's office, such as family planning, STI (sexually transmitted infections) screening, and access to other health care professionals such as psychologists and social workers. In addition, the Teen Health Center is open after school, Monday through Thursday from 8:00 AM to 4:00 PM throughout the school year.
Confidentiality is prioritized in school health, and Greenberg encourages students not to be intimidated when visiting the nurse's office or the Teen Health Center, adding, "We're both experienced nurses, we're both parents, we both went to high school ourselves …We work here because we really enjoy working with adolescents."
This piece also appears in our January print edition.
About the Writer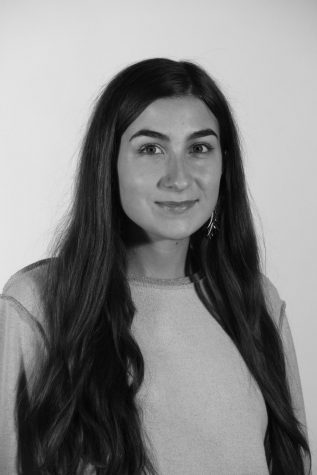 Honor O'Shaughnessy, Layout Designer
What elementary school did you go to?

Brackett (Arlington, MA)

What other activities are you involved in at CRLS and/or in the community?

Environmental...