Jack Antonoff and Music Production in Pop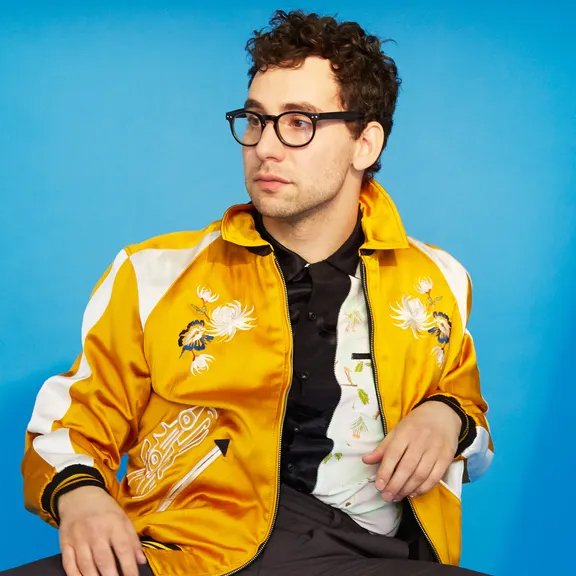 Jack Antonoff has been a behind-the-scenes force in the pop industry as of late, working with many names and artists. Even those who don't know Antonoff's name likely have heard him just about everywhere. He has written and produced for pop giants and some of the biggest names in alternative and indie, such as Taylor Swift, Clairo, and Florence and the Machine; to name a few. 
As a producer and songwriter, Antonoff has received criticism for his more recent projects, notably on Taylor Swift's album, Midnights. Listeners have pointed out the production of many of the songs sound far too similar to one another, creating an overall bland and predictable album with no risk-taking in the production. 
"
It is clear that Jack Antonoff is a talented artist, but Swift's music in particular has suffered from Antonoff's heavy influence."
This is a direct contrast to his work on other albums, notably Lorde's Melodrama and Lana Del Rey's Norman F*cking Rockwell. They have distinctly different sounds and much more creative production. Melodrama notably departed from Lorde's debut album's sound quite a bit, but the sound is still very much hers, something Antonoff preserved in his production and was nominated for a Grammy for. Both albums were able to maintain the trademarks of the artists while pushing their creative boundaries and creating a unique yet recognizable sound, arguably Jack Antonoff at his best.
The homogenization of sound on Midnights may be due, at least in part, to the fact that Antonoff has produced all the songs and co-written 12 of 13 songs on the regular edition. It is clear that Jack Antonoff is a talented artist, but Swift's music in particular has suffered from Antonoff's heavy influence. Antonoff's style is distinct and has become unavoidable if you're an avid listener of pop or alternative genres. It's hard to exaggerate just how many big names Antonoff has worked with, and yet Midnights is the breaking point for many, with a repetitive sound that proved disappointing to those looking for more stylistic variation in Swift's songs. Typically, Antonoff contributes to only a small portion of songs on an album, but Midnights is an album truly composed by Antonoff with every song. Recognizable motifs of his work are all combined in this album, even compacted into singular songs, creating somewhat of a saturation of the "Antonoff sound." Individually, these features can work well in a song, but the fact that they are repeated mercilessly in every song creates a production that is uninspired and somewhat boring to listen to as a whole.
Oversaturation is the biggest issue surrounding Antonoff—despite his skill, it is hard to appreciate art when it is inescapable, and Antonoff has truly become inescapable. In trying to reconcile Antonoff's production skill and the hold he has on pop production, it is important to remember that artists are not machines. Art was not made to be pumped out at alarmingly fast rates, yet it seems that is what Antonoff is willingly subscribing to by taking on so many projects in 2022 alone, and producing them all so similarly.