Cambridge Coyote Seeks Interspecies Justice
Cambridge fauna stretches a wide range, from rampant rabbits to seldomly-sequestered squirrels, tenacious turkeys, and the iconically gratuitous gaggles of geese. On Friday, April 23rd, a new addition to the ensemble was reported near Alewife Station: a coyote.
Cambridge resident Deanna Lydon and her 60-pound pitbull were out for an evening stroll alongside the scenic Alewife Brook Reservation at around 9:00 PM when they had a dramatic encounter with the coyote. According to a WCVB report, "Lydon says she yelled and made noise to try to scare off the coyote, but the animal ended up getting more aggressive." 
The Register Forum managed to get an exclusive interview with the coyote himself, Mr. Joshua Paws. "I just don't see what all the fuss is about," he said. Paws, age five (28 in coyote years), is an Eastern Coyote, the predominant species in the New England region. 
"
I just don't see what all the fuss is about."
— Mr. Joshua Paws
Lydon told reporters the coyote "sprinted at her" and that she had to take refuge inside of the nearby station to escape. "I was just out for an evening jog," Paws told the Register Forum, "Like most of my fellow canines, when I see a friendly face, I get excited, but I really don't think I did anything out of line. I wasn't going to hurt them or anything, I was just passing by!" 
Local coyotes have weighed in on Paws' plights via the canine social media platform, Woofer, which draws striking similarities to the human platform, Twitter. In a viral thread, Woofer cynic @BelmontBone2015 suggested that Paws, " … probably has a thing for pitbulls," and later speculated that "pasture poodle mating season must've gone long this year." When the Register Forum brought these comments to his attention, Paws discredited the claims as baseless. "That's ridiculous. I've been partnered for nearly six 'yote years—and happily at that," he said indignantly.
This isn't Joshua's first time receiving human-media attention. In December, he filed a defamation lawsuit against WickedLocal, a Greater Boston media outlet, for publishing unflattering photos of him waltzing through a Cambridgeport yard. "It was early in the morning and I hadn't even groomed myself or anything. It was an unfair representation of coyotes generally, and frankly, a personal embarrassment," Paws said of the incident. The case failed to find the traction it needed and has been dormant since then, although Paws hopes to use his platform to improve coyote living conditions and coyote-human relations on a national scale. 
In light of the media attention following this particular incident, he and several other activists formed a canine justice coalition called Paws Up. The team started the wooftag #CoyoteLove in an effort to call attention to their mission for equality in the human media's portrayal of coyotes and other furry individuals. The wooftag has been used over 250,000 times since its launch in late April, and played an integral role in catalyzing the conversation surrounding fair canine representation in the human media. "We're overwhelmed by the support and recognition our movement has received and are hopeful for what the future holds … this truly is an unprecedented showing of unity within the canine community."
About the Contributor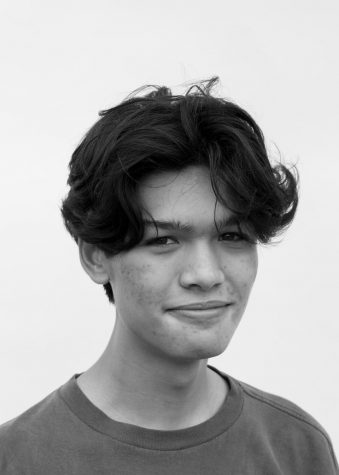 Elijah Sippel, Games & Humor Editor
Pronouns: he/him

What are your astrological signs?

I am entirely unconvinced that an individual's birth month should affect how they are viewed by...