CRLS Students Work the Polls for the 2020 Election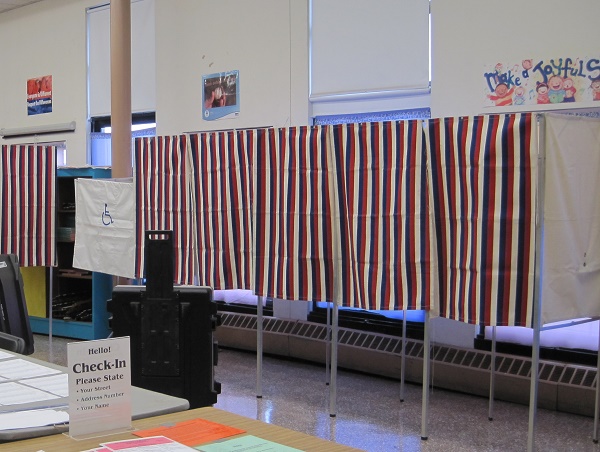 The highly-anticipated voting day kicks off on November 3rd this year, and CRLS students, hired by local election officials, are looking to tackle the difficulties that COVID-19 has brought to the election process as they run the polls. These students will help check in voters, distribute ballots, tally votes, and assist voters in the polling place. Additionally, poll workers will help reduce the risk of spreading the coronavirus by sanitizing booths and pens, and monitoring social distancing in the polling places.
"
… I wanted to make sure that I am doing all that I could do to ensure that people could vote and that the process ran smoothly."
— Mia Galante '21
The polls are generally run by city workers and adults, but many CRLS students have taken over the job to keep things running smoothly amidst the complications of the coronavirus. These students are incredibly excited to be involved in the voting process, even when many cannot yet vote. With polling places open from 7 AM to 8 PM, CRLS poll workers will be enduring a repetitive but important process. Milan Singh '21, who is planning to be a poll worker, explains, "I'm going to be checking voters in, handing them the ballot and pen, directing them to the booths, and then spending a lot of time processing, opening, and tabulating mail ballots." He goes on to say, "Whether people vote by mail, early in person, or on the third, their vote should be counted. As a poll worker it's my job to facilitate that." Milan urges everyone to have their voice heard, and vote if they can: "Making sure all [of] your family members and friends have a plan to vote is very important, as is researching all the issues so you stay informed."
There are also health benefits to having younger CRLS volunteers. Mia Galante '21 signed up as a poll worker in order to decrease the risk of spreading COVID-19 to the elderly. "I saw a post on social media that said that elderly people typically work the polls, and because of the virus, a lot of them are unable to do so safely." Galante will also be checking people in and marking their names throughout the whole day on November 3rd. "I think this election is very important with the current state of our country, so I wanted to make sure that I am doing all that I could do to ensure that people could vote and that the process ran smoothly."
It's clear that the urgent attitude toward the election is shared across Massachusetts, having an overwhelming 1,499,898 Democratic votes to 459,913 Republican votes, according to the Massachusetts Register Voter Enrollment. However, Massachusetts has reached an all-time high in the number of unenrolled voters—people who aren't affiliated with a party but are still registered to vote—during this past September 1st primary of over two and a half million people. Ava Greene '21, another poll worker, says, "Even though most people in Cambridge are voting for Biden, everyone should still vote regardless. The two ballot initiatives are really important, and your vote can really make a difference … Other than voting, people can donate to campaigns, volunteer at phone banks, and register other people to vote." Kaliab Kebede '20 has been working for the polls on multiple occasions now, and he agrees that due to many forms of voter suppression, the people of Cambridge need to do their part to win the vote. "Election day should be a national holiday, this way, people who didn't get to vote all the other days because of their jobs will get to vote," Kebede states. He also offers some additional methods of voting: "One [method] is by joining the #HerVote club … We hold forums and we also have a table set outside of Starlight [Theater] in Central Square, where we try to get people to fill out promises to vote … We also are planning to have people register to vote right there on the spot."
These students are just a small fraction of the passion that Cantabridgians have toward political activism, and other members of the CRLS community are looking to help in a plethora of ways. In the midst of the COVID-19 pandemic, the polls come with many complications, yet many community members are filling in to reduce the risk of the virus. As Singh emphasizes, "Most importantly just show up. Register to vote. Check your registration … and don't lose faith."
Picture found on the City of Cambridge Website
About the Writer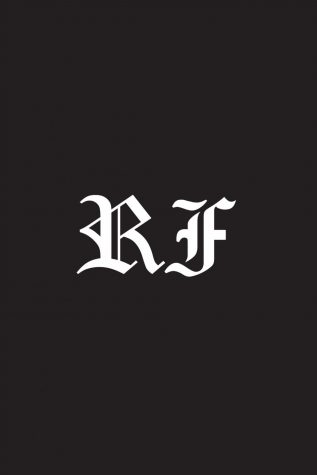 Will Bavier, Managing Editor
What elementary school did you go to?

Duffy Elementary in West Hartford, CT

What other activities are you involved in at CRLS and/or in the community?

Soccer...