Predictions Ahead of the 2020-2021 NFL Season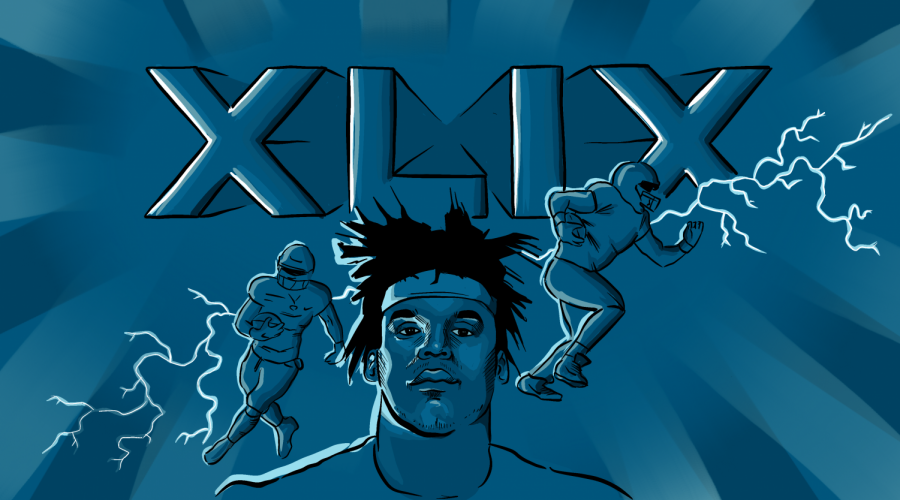 The 101st NFL season is sure to be unprecedented, as the threat of COVID-19, lack of preseason games, and movement of some of the game's biggest stars will lead to less predictability in an already unpredictable sport. Additionally, the NFL will be using a new playoff format for the 2020 season where a third wild card team is added (two last year) and only the first seed in each conference gets a bye week (first two last year). Could we see a repeat champion? How will the Patriots fare in the post-Brady era? Can the Saints finally win a second Super Bowl with Drew Brees? Answers to these questions and many more below:
AFC East Champion: New England Patriots
In a disappointing finish to the 2019-2020 season, the Patriots were missing a playmaker—a role that Rob Gronkowski and Josh Gordon have filled in recent years. However, with recently signed Cam Newton at the helm, New England has a freshly revamped offensive look with an incredible athlete in Newton, who can make plays through the air and on the ground to pair with a staunch secondary and running game. More on the Patriots here.
AFC North Champion: Baltimore Ravens
2019 MVP Lamar Jackson, and the Ravens high octane offense show no signs of slowing down from last regular season, in which they finished first in points per game. In addition to returning most key players from last year's team, Baltimore is adding star defensive end Calais Campbell and rookie running back J.K Dobbins to an already stacked team. 
AFC South Champion: Tennessee Titans
Workhorse running back Derrick Henry and the Tennessee Titans motored their way to two upset victories in last year's playoffs. With the signing of elite edge rusher Jadeveon Clowney, the Titans will easily take control of a weak AFC South division. 
AFC West Champion: Kansas City Chiefs
The Chiefs are starting 2020 with almost the exact same squad that led them to a Super Bowl 54 victory. With the new addition of electric rookie running back Clyde Edwards-Helaire, and quarterback Patrick Mahomes leading the way, the Chiefs are in great position to make a run at a second straight Super Bowl.
AFC Wild Card: Buffalo Bills
Many have picked the Bills to win the AFC East after the departure of Tom Brady from their in-division rival Patriots, yet there are still too many question marks surrounding the accuracy of quarterback Josh Allen. Despite all of the questions surrounding Allen, an elite defense and the addition of former Vikings wide receiver Stefon Diggs will still be good enough for a wild card berth.
AFC Wild Card: Pittsburgh Steeers
The Steelers finished 8-8 in 2019 despite being forced to rely on third string quarterback Develin Hodges down the stretch. With Ben Roethlisbeger back and looking good after a scary elbow injury early in the season last year, the Steelers will easily finish better than last year, and finish the season with a spot in the playoffs. 
AFC Wild Card: San Diego Chargers
While there may be some legitimate concerns surrounding the Chargers at the quarterback position, whether that be Tyrod Taylor or rookie Justin Herbert, they can't be much worse than Philip Rivers and his 20 interceptions were last year. The Bolts elite defense will keep them in enough games to secure the third wild card spot. 
NFC East Champion: Dallas Cowboys
The Cowboys finally ditched coach Jason Garret after yet another disappointing year by his squad. Without much competition in the NFC East, 2019's leader in team offensive yards per game should win the division, but shouldn't be expected to go too far in the playoffs after the recent departures of Byron Jones and Robert Quinn in the offseason.
NFC North Champion: Green Bay Packers
After coming one game short of the Super Bowl, the Packers made one of the most confounding decisions of the 2020 NFL draft. Despite desperately needing better wide receivers to complement Davante Adams, the team drafted Aaron Rodgers's potential replacement—Jordan Love—in the first round before selecting a running back, A.J Dillon, in the second. Some regression is to be expected, as the Packers overachieved with a weaker schedule in 2019, but they will still remain at the top of the NFC North with one of the best quarterbacks in the league.
NFC South Champion: New Orleans Saints
In what may be one of  Drew Brees's final years in the league, the Saints will be motivated to send him out with a second Super Bowl ring. Their management has only added talent to a roster that won the NFC South last year, and with a healthy Alvin Kamara, plus the addition of wide receiver Emmanuel Sanders, the Saints have enough weapons to fend off the much improved Tampa Bay Buccaneers. 
NFC West Champion: Seattle Seahawks
"Let Russ cook" has become a popular phrase throughout Seahawks and NFL fandom—referring to the fact that the Pete Caroll coached team has had one of the best quarterbacks in the league in Russel Wilson for years, yet Caroll has continuously refused to utilize his talents fully, opting rather for one of the most run heavy offenses in the league.  However, all signs from training camp indicate that Caroll has ditched this mindset and that Seattle's newly improved offense appears to be playing to Wilson's strengths. With a new look offense and the addition of much needed superstar safety Jamal Adams, the Seahawks will win a competitive NFC West.
NFC Wild Card: Tampa Bay Buccaneers
The Buccaneers made a splash last free agency by signing arguably the greatest player of all time, Tom Brady. Brady is sure to be a large improvement over Jameis Winston and his 30 interceptions thrown last year. In addition to a high flying offense, Tampa Bay is underrated on defense, as the team finished with the league's best rushing defense in yards per game last year. While the Saints are still kings of the NFC South, expect the Buccaneers to be right on their heels.
NFC Wild Card: Atlanta Falcons
Atlanta finished as a top-five offense in yards per game last year, even with star wideout Calvin Ridley missing time. Now, Atlanta has added versatile running back Todd Gurley in free agency to further strengthen an already potent unit. Atlanta's defense is still considerably subpar and they will hold the Falcons back from a division title, but the additions of Dante Fowler and A.J Terell will keep Atlanta competitive enough for a wildcard berth. 
NFC Wild Card: Arizona Cardinals
Head Coach Kliff Kingsbury and quarterback Kyler Murray will enter their second year in the league together with a prolific air raid offense newly armed with superstar wide receiver Deandre Hopkins. The Cardinals defense was atrocious last year, but they can only improve after several additions headlined by versatile rookie linebacker Isaiah Simmons. The Cardinals are on the upswing, and 2020 should be the start of several playoff berths and the "Kyler Murray Era" in Phoenix.
Super Bowl Prediction: Patriots over Seahawks
Never bet against Belichick. The Patriots are the best coached team in the league and head coach Bill Belichick's squads have historically beaten more talented teams in big moments due to an emphasis on situational football and mental toughness. Wilson will lead the Seahawks past some of the league's oldest quarterbacks to win the NFC, but the Patriots will prove to be too much in a rematch of the infamous Super Bowl XLIX.
About the Contributors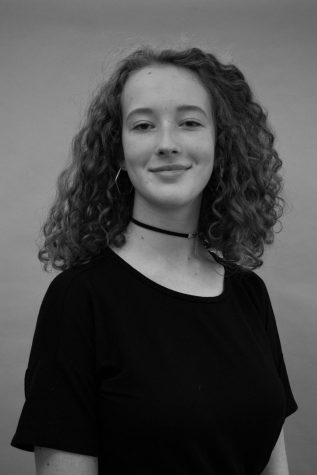 Ada Carter, Illustrations Editor
What elementary school did you go to?

Multiple schools outside of Cambridge

What other activities are you involved in at CRLS and/or in the community?

At...