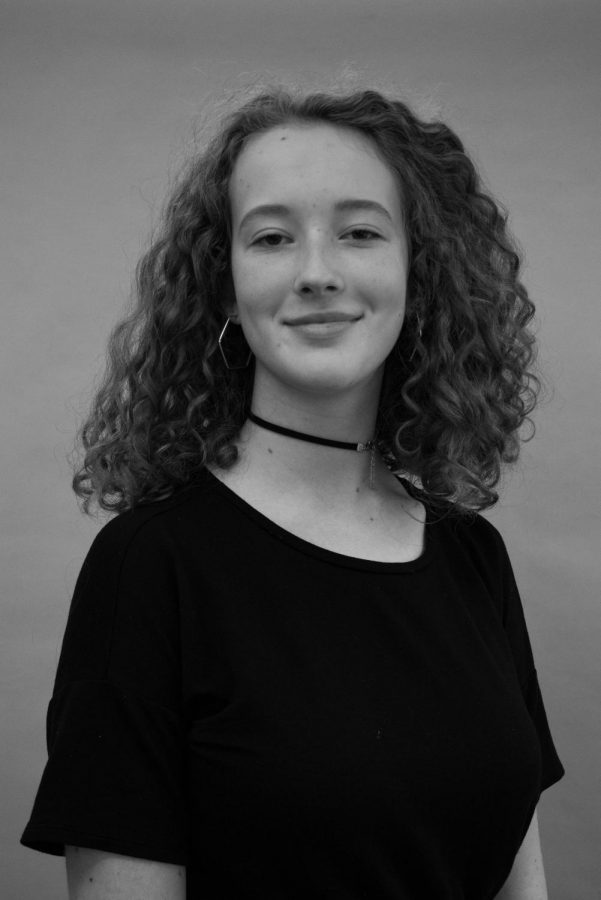 What elementary school did you go to?
Multiple schools outside of Cambridge
What other activities are you involved in at CRLS and/or in the community?
At CRLS, I do fencing, and Club 4. Outside of school, I play violin and am involved in an orchestra.
If you could interview anyone, dead or alive, who would it be and WHY?
If I could interview anyone, I would interview Leonardo DaVinci. I would ask him what he believes the future to be like, and how art and engineering will evolve with time.
Ada Carter, Illustrations Editor
Dec 23, 2020

The Events That Shaped 2020

(Media)

Dec 23, 2020

In Surprising Election Night, Republicans—Not Trump—Are Victors

(Media)

Dec 22, 2020

Don't Worry If You're Not a Part of National Honors Society—It's Classist Anyway

(Media)

Dec 22, 2020

Unions Are Dying, But We Need Them Now More Than Ever

(Media)

Dec 22, 2020

How "The Uighur Labor Protection Act" Could Backfire

(Media)

Dec 22, 2020

Biden's Plans for His First 100 Days in Office

(Media)

Dec 07, 2020

The 2020 Election Is Being Defined by Mail-In Ballots

(Media)

Dec 07, 2020

Pardis Sabeti Is Saving the World… Again

(Media)

Dec 07, 2020

The Electoral College Is Racist and Undemocratic; It's Time for Reform

(Media)

Dec 07, 2020

2020 World Series Overview

(Media)

Dec 02, 2020

Minimum Wage to Confederate Flags: The 2020 Results of Statewide Referendums

(Media)

Nov 30, 2020

Following Nationwide Anticipation, the Second Borat Movie Falls Flat

(Media)

Nov 30, 2020

A New Age of Patriotism in America

(Media)

Nov 30, 2020

Congresswoman Marilyn Strickland Makes History in 2020 Election

(Media)

Nov 03, 2020

Introducing CRLS' New Student Government

(Media)

Nov 02, 2020

CRLS' First Virtual Club Day A Success Despite Online Limitations

(Media)

Oct 30, 2020

NBA Bubble Successfully Protects America's Basketball

(Media)

Oct 29, 2020

The 2020 Nobel Prize Winners, One a Cantabridgian

(Media)

Oct 29, 2020

Don't Listen to the Polls—Trump Will Win the Presidential Election

(Media)

Oct 29, 2020

2020 Was a Bad Year for the Red Sox, But There Is Hope for the Future

(Media)

Oct 29, 2020

President and First Lady Test Positive for COVID-19 as Cases Soar Across the Country

(Media)

Oct 05, 2020

Hybrid Learning: A Dangerous and Ineffective Solution to Education During the Pandemic

(Media)

Oct 05, 2020

Predictions Ahead of the 2020-2021 NFL Season

(Media)

Oct 05, 2020

'Zoom Bombings' Bring Problems to the First Week of School

(Media)

Oct 05, 2020

Blaming the Pandemic on the "Elites," Is Not Just Stupid—It's Anti-Semitic

(Media)

Oct 05, 2020

I'm Thinking of Ending Things: Male-Centric Plotline Leaves Much to Be Desired

(Media)

Jun 17, 2020

Never Have I Ever: Highly Watchable, Not That Original

(Media)

Jun 16, 2020

The Cons of Cancel Culture in Quarantine

(Media)

Jun 16, 2020

NASA's Launch with SpaceX Marks Historic Moment in Space Travel

(Media)

Jun 16, 2020

"ACAB" and the History of Policing in America

(Media)

Jun 16, 2020

The Register Forum Stands with Black Lives Matter

(Media)

May 29, 2020

How Do We Quarantine Congress?

(Media)

May 28, 2020

Kim Jong Un – Dead or Alive?

(Media)

May 28, 2020

No, Trump is not to Blame for the Effects of the Pandemic on America

(Media)

May 28, 2020

Editor-in-Chief Introduces New Motto, Bids Farewell to Register Forum

(Media)

May 28, 2020

Protesting For Your Right to Get Sick

(Media)

May 28, 2020

A Letter to the Class of 2020

(Media)

May 27, 2020

The Importance of Hope

(Media)

Apr 24, 2020

The New Normal for CRLS Educators: Teaching While Parenting

(Media)

Apr 24, 2020

Limited In-Person Interaction Takes a Toll on Mental Health of CRLS Students

(Media)

Apr 24, 2020

Quarantine Presents Particular Challenges for Domestic Violence Victims and Shelters

(Media)

Apr 24, 2020

Singer The Weeknd Breaks New Ground With "After Hours"

(Media)

Apr 02, 2020

Anonymous Advice with Alma

(Media)

Mar 23, 2020

The Havoc COVID-19 Is Wreaking on the Stock Market

(Media)

Mar 23, 2020

REAL ID Will Further Divide America and Actually Threaten Our National Security

(Media)

Mar 05, 2020

Brexit's Point of No Return

(Media)

Mar 05, 2020

The Coronavirus Is Fueling a Harmful Epidemic of Racism

(Media)

Feb 05, 2020

CRLS's Top Stories of the Decade

(Media)

Feb 05, 2020

Prerequisite Courses Are Unnecessary and Unhelpful

(Media)

Feb 04, 2020

Trump's Failing Foreign Policy

(Media)

Feb 04, 2020

The Case for Universal Pre-K in Cambridge

(Media)

Dec 23, 2019

Tensions Rise in Controversial Edward Gallagher Case

(Media)

Nov 10, 2019

Racial Climate Dialogue

(Media)

Nov 07, 2019

"El Camino": Stuck in the Past

(Media)

Nov 07, 2019

Superwoman Not Sensational

(Media)

Nov 30, 2018

"Beautiful Boy" Depicts Pain of Addiction

(Media)

Oct 30, 2018

Indian Supreme Court Legalizes Same-Sex Relationships

(Media)