Armando's Pizza: More Than Pizza In a Time of Uncertainty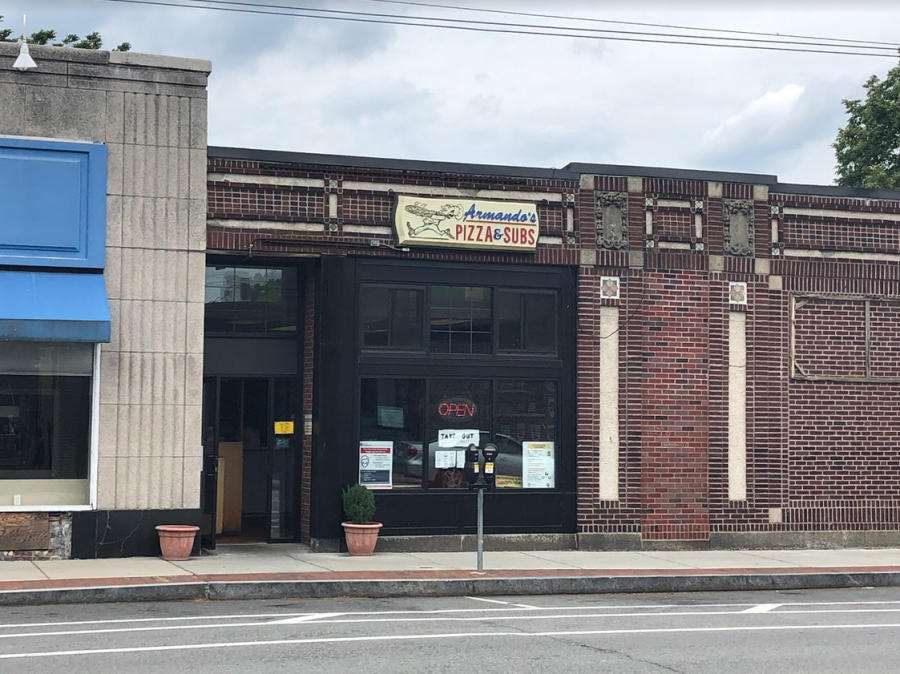 Just by stepping into Armando's Pizza it becomes instantaneously apparent that business has not lulled for owner and Armando's grandson, Michael Bonavita, and the pizzeria's present-day staff. If anything, it's busier than usual: the phone flying off the hook, people coming in—all of whom seem to be on first name basis with Mikey himself—three people in the small kitchen, turning around at a rapid speed pulling pizza after pizza out of the oven and boxing them to be delivered to a customer's eagerly awaiting, outstretched arms.
One of the customers waiting in line remarked to Bonavita, "You guys are busy, that's great! I mean, busy is better than the alternative." Bonavita didn't respond for a minute; instead he smiled, answered the phone while finishing a meatball sub, opened the oven to check on a pizza, and then finally turned, still multitasking to keep up with the rush, smiled again, and said, "I couldn't agree more."
The masks haven't stopped them, the taped off booths haven't squandered their market, even the mask law in the back with incredibly hot ovens and tight workspace to assemble order hasn't inhibited the pizzeria. If anything, they are emerging stronger. If the pandemic can't hinder Armando's' business, it seems nothing can.
This isn't to say the pandemic hasn't brought new difficulties to the community and to the business itself, but rather that the tenacity, drive, and dedication of Michael Bonavita that was so known of his predecessor, Armando, has prevailed and led the business to arguably prosper. Senior Sylvia Chalfin-Wakeley grew up on Armando's Pizza: at birthdays, every Halloween, and special in-person visits when she recalled Armando himself would give her and any other kids free cookies. In an email to the Register Forum she recalled, "I have so many great memories of going to Armando's," adding, "I'm so happy to see that they're doing well in such trying circumstances."
Mentioning that you got Armando's Pizza sparks an immediate change in the face of whoever you're telling the story to: whether it's because Armando sponsored their baseball team, they know the family, or if they just know the best pizza they ever had came from that small, warm restaurant, on Huron Avenue in Cambridge, Massachusetts.
"
I have so many great memories of going to Armando's … I'm so happy to see that they're doing well in such trying circumstances."
— Sylvia Chalfin-Wakeley '20
One of those people whose face lights up is senior Carlos Paronis whose baseball team was sponsored by the pizzeria in 2014. "It was always a fun time having them as a sponsor," Paronis wrote in an email to the Register Forum. "I remember after winning games, we would all run up Concord Ave to the intersection where Armando's is and we would get pizza. They were very friendly to our team." Now, years later, the pizzeria has become a time capsule of memories of sorts for Paronis and many others. "Whenever I go it is very fun to see my old team from years and years ago still on the wall. I hope to keep going back there and enjoying the yummy pizza but also remembering old memories of my childhood."
It's easy for a community to take their businesses and resources for granted, but just standing inside of Armando's Pizza for ten minutes, on any given afternoon in the midst of a pandemic and massive protests nationwide is enough to impress upon someone how irreplaceable this is, how valuable and dedicated to the community it and its employees are.
The amount that the staff got done in the ten minutes I was there, the amount of transactions and people that they talked to—either in person or on the phone—was astounding.
That being said, the large number of people they talked to in that short time alone highlighted the increased risk that the workers face working there, like all those in service industries right now. As if it's not difficult enough to have the increased influx of calls, the workers must also think of not just their own health, something they likely never thought that they'd experience in this place of work.
While it may be controversial to call these people heroes for their choice to go into work, for many it is a necessity rather than a choice. I believe we can call those who work at Armando's Pizza heroes, because while they may not have chosen to risk their lives going into work everyday as one of the few remaining open businesses, they have chosen the dedication and the strength that they constantly bring to their work. They have chosen the amount of impact and burden that they've lifted off of the community, and they have chosen the memorability and versatility of their name, their family, their craft, and above all, their pizza.
Four years after Armando's passing, Bonavita's words in an interview with the Register Forum from September 2016 still ring true, "Grandpa's warmth [made Cambridge so loyal to him] one-hundred percent. Just his willingness to give and … his way of making complete strangers just feel comfortable with him."  As true as this may be, the warmth or reputation didn't leave with Armando's death. Instead a new generation is growing up off of Armando's, just this time with Bonavita serving as messenger.
About the Contributors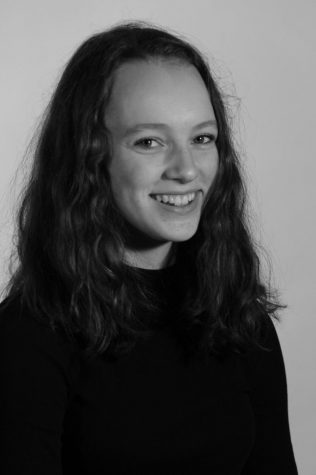 Juliana Vandermark, Contributing Writer
What elementary school did you go to?

Haggerty

What other activities are you involved in at CRLS and/or in the community?

I am a part of Sisters...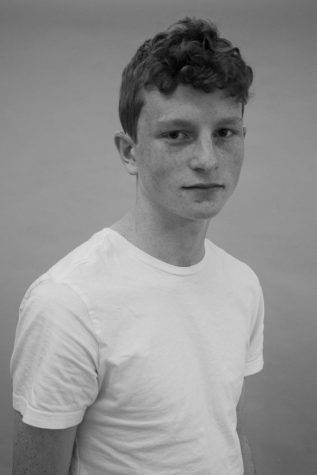 Andrew Millar, Contributing Writer
What elementary school did you go to?

RAUC

What other activities are you involved in at CRLS and/or in the community?

Soccer team, Unicef

If...