Even with Structured Reopening, Local Businesses Struggle to Return to Normal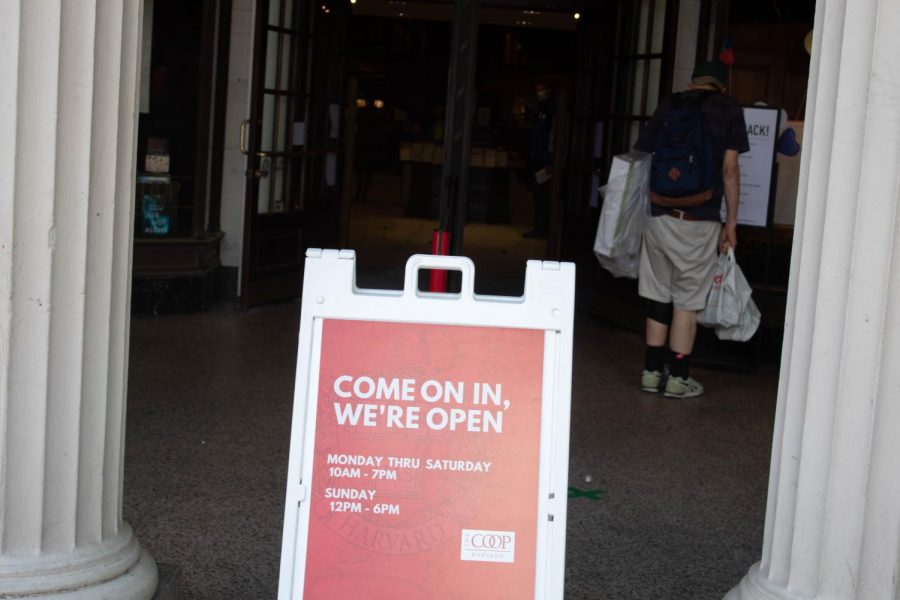 On May 18th, Charlie Baker announced a new phased reopening plan in Massachusetts. Each phase will allow different types of businesses to reopen and give more freedom to store owners and customers. Due to the lockdown caused by the coronavirus pandemic, local businesses have taken a destructive hit. Some stores and restaurants have filed for bankruptcy, while others were able to make money virtually, allowing them to stay open. As the long-lasting economic effects of the pandemic are still unclear, many local businesses in Cambridge remain uncertain of their future.
Even though the phased reopening plan allows many businesses to partially reopen their services, the level of operation previous to COVID-19 is impossible. Compounding to the past couple of months where every non-essential business has been shut, a partial reopening does not put businesses on the economic track they need to be on. For example, Jeffrey Mayersohn, co-owner of the Harvard Book Store, told the Register Forum over email, "The reality is that, until we can again host many customers in the store, at author readings, and at our warehouse, we will face continued challenges." Until business can return completely back to normal, there is no telling how the economic fallout will affect companies.
"
Until business can return completely back to normal, there is no telling how the economic fallout will affect companies."
On the other hand, some adjustments have made businesses utilize the benefits of the internet. The Harvard Book Store has been conducting nightly book readings by authors on a livestream, as well as providing curb-side pickup for pre-ordered books. Although it is not ideal, The Harvard Book Store has reported that the virtual book readings attract hundreds of viewers. Annette from The Guitar Stop on Mass. Ave. also reported the positive side of their new online system to the Register Forum, "It's been great that so many of our students were able to transition to the online lessons. It has been so successful that we will be keeping online available as an option even when in-person lessons start up again." The Guitar Stop's switch to online proves how utilizing virtual resources can actually help to expand business. Not only do the online lessons keep the music community together, they allow people from outside the area to take advantage of their materials. The online lessons will outlast the pandemic, creating even more business when the Guitar Stop is allowed to return to full function. The steps taken by many local businesses to engage digitally with customers show how they are making the best of an unfortunate situation. 
As the phases start to allow various companies to open, they still are forced to recognize the impact of the global pandemic. Social distancing does not end with an economic reopening, and the Center for Disease Control (CDC) guidelines must continue to be observed. Charles River Canoe and Kayak in Kendall Square is preparing to reopen their boat rental services in June. The company usually functions with employees hauling canoes and kayaks for customers, and helping them to suit up with life jackets and board the boat. With social distancing in mind, site supervisor Sean Turcotte explained the necessary changes being made. "Renters will need to feel comfortable getting in and out of the boat without assistance to minimize contact and meet guidelines established by the state." As employees cannot physically assist customers, the business has turned into a self-service site, which requires customers to be responsible for their own experience. Additionally, the business is not allowed to entertain high density crowds, meaning that all reservations must be pre-booked in order to keep the rental site from being too busy. 
Unfortunately, reopening does not signify the end to COVID-19, and business owners must recognize the risks of the disease in order to create a safe environment while keeping in mind their pecuniary needs. Baker's plan is a step towards regaining the economic stability that thousands of businesses have lost, but it is not the solution to financial security.
About the Contributors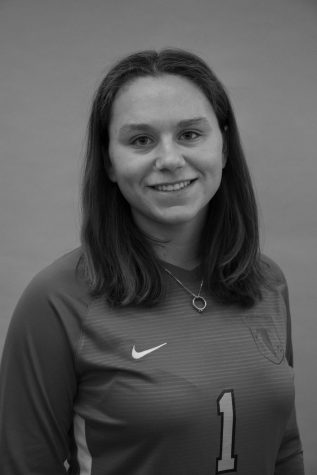 Willa Rudel, Photo Editor
What elementary school did you go to?

Amigos School

What other activities are you involved in at CRLS and/or in the community?

Soccer and peer...