CRLS Students React to a Summer Impacted by COVID-19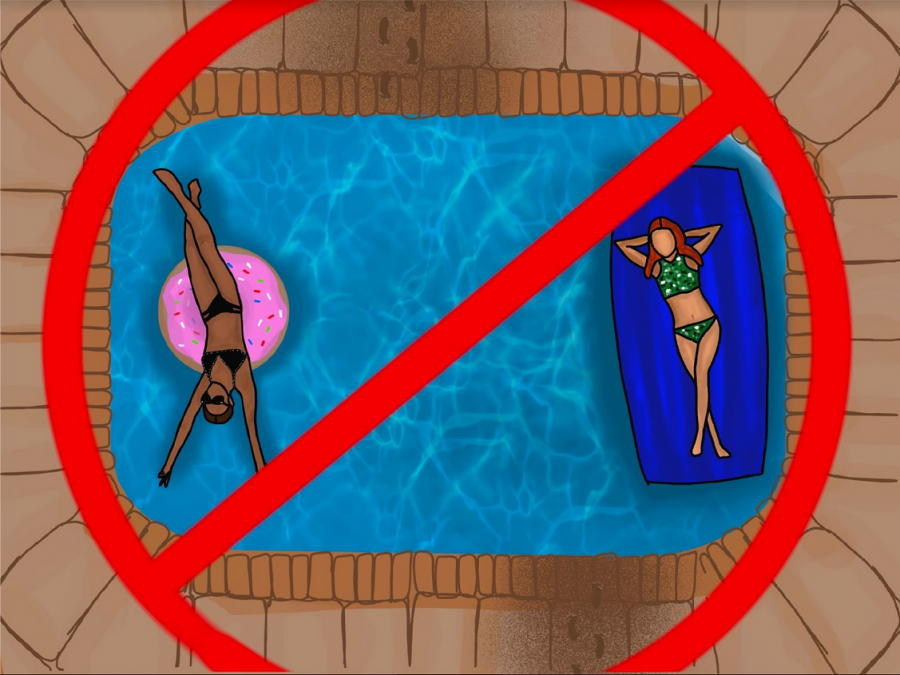 When the world shut down in the middle of March, many students at CRLS thought that they would be back on campus before the end of the school year. Few expected that the pandemic would influence their summer plans. But now, eleven weeks into lockdown, students who intended to get a job, volunteer, do an internship, travel, or go to camp during these few months off from school are facing a dramatically different summer than they had anticipated. In an informal poll on the Register Forum's Instagram account that is not necessarily representative of the entire CRLS population, all 57 participants said the coronavirus had changed their summer activities. Their plans have changed, in large part, because in-person programs like camps and internships have been canceled and because the retail and restaurant sectors have yet to fully reopen.
"
[P]lans have changed, in large part, because in-person programs like camps and internships have been canceled and because the retail and restaurant sectors have yet to fully reopen."
Samia Afrose '21 is a part of Harvard University's Crimson Summer Academy, an educational program on Harvard's campus that takes place over three consecutive summers beginning in 9th grade for high school students in the Boston area. Afrose, entering her third year with the program, "was supposed to take two Harvard summer classes" this summer. These classes have now moved online, but she will not get to experience living on campus. "I'm really bummed out because it's my last summer, and I was really looking forward to seeing the friends I met there and experiencing living in a dorm one more time over the summer," Afrose said. "And also just the people in the program—the instructors and stuff—it's better to interact with them in person. You have a better connection [that way] but now we have to meet them virtually."
Like Afrose, Tavi Pollard '23's summer plan has moved online but will still happen. Before COVID-19, he was going to work at Cambridge Community Television through the Mayor's Summer Youth Employment Program (MSYEP), and he now will be doing his job virtually. Pollard is "slightly disappointed" about the change in plans (he also will not be traveling at the end of the summer as he had hoped to) but while "[i]t'll be different, I don't think it will be horrible. Things are relaxing so I think I can still go out and go on bike rides and be in the world a little bit which is good. It won't be completely terrible I don't think."
Zareen Brown '22 agreed with Pollard that the change in her summer plans, while "kind of annoying," was not that severe in the grand scheme of things. "It's really not that bad. I think there's worse things that could happen. I think that this is okay." Brown had intended to get a job at Darwin's or the Cambridge Galleria mall and take SAT prep classes, and now will only be taking the classes online.
Sam Marshall '20 noted that he thought this summer would have been different regardless of the pandemic because of the death of George Floyd, a 46-year-old black man who died in Minneapolis at the hands of the police on May 25th. His death has led people across the nation and the world to take to the streets in protest of the way law enforcement and criminal justice in the United States target and disregard the lives of black people. Marshall has been protesting and said, "I guess there's just different things to be worried about right now."
Every summer, a significant portion of CRLS students participate in the Mayor's Summer Youth Employment Program. George Hinds, the Youth Employment Director for the City, told the Register Forum that the program, which connects Cambridge youth to jobs at a variety of different worksites ranging from city maintenance work to summer camps, will be conducted completely virtually this year, relying on platforms such as Zoom and Google Classroom. While some of the organizations that MSYEP works with typically can engage youth virtually, many of them cannot, so the program will be offering significantly fewer placements this year. The application for organizations to be a MYSEP worksite doesn't close until Tuesday, June 9th though, so Hinds says he doesn't know how much smaller the program will be until he knows how many worksites will be available. Working with MSYEP this year will require access to a device and to the internet, but Hinds emphasized that teenagers who don't have access to either should still apply. "We don't want [lack of access to technology] to be a barrier for anybody who is thinking about applying," he said. "If they don't have access right now they should still do their application and then let us know what they need and we'll do our best to meet those needs."
In addition to their structured activities being canceled or becoming virtual, CRLS students' summers will be different this year because much of the economy in Massachusetts has yet to reopen and social distancing is still being advised. For many CRLS students, getting to do typical summer activities like seeing friends, going to the beach, and getting cold desserts will depend entirely on the number of coronavirus cases in Massachusetts and the state's plan for reopening. As Piper Larin '21, who had planned to row and travel to Australia and Montana this summer, wrote in a message to the Register Forum, "I am upset about the cancellation of what looked like a super exciting summer, but I do not hold any hard feelings about it because now it is out of my control."
About the Contributor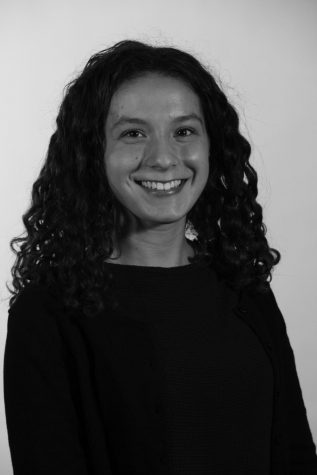 Isabelle Agee-Jacobson, Editor-in-Chief
What elementary school did you go to?

Graham & Parks

What other activities are you involved in at CRLS and/or in the community?

I am co-president...