In "F*** The World," Brent Faiyaz Showcases Sorrow and Vulnerability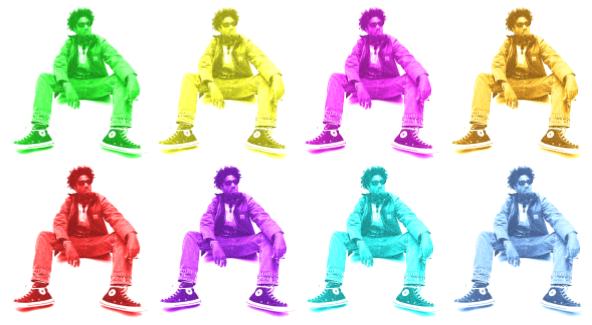 Rating: 3/5 Falcons
Maryland-bred R&B vocalist Brent Faiyaz released his new album titled F*** The World this February. This album was heavily anticipated by fans of Faiyaz. Personally, I was aware of who he was before this album came out, but I was not a huge fan. I greatly enjoy R&B music, but Faiyaz never stood out to me. When this album came out I'd heard pretty good reviews, so I decided to check it out for myself. 
Brent starts off strong with "Skyline." The song reveals the overall sorrowful and hopeless ambiance of the album (if its title wasn't obvious enough). Brent has a very piercing voice, and he really shows it off here. His voice carries a lot of heaviness and pain as he vaguely discusses the sadness in the world. The second song on the album is titled "Clouded." "Clouded" stood out to me as the highlight of the album. Although the song is short, it is packed with thought-provoking lyrics. The music was also very complimentary to Brent's voice and rap flow. This song serves as an introduction to Brent's deepest, inner thoughts. In the song, he discusses where he came from and how it has impacted how he feels and reacts to events that occur in his life now. Brent is wide open in the song, yet presents himself and his struggles in a very strong, resilient way. "Clouded" is the most upbeat and bold song in the whole album. 
Another very bold and interesting track is "Been Away." This song is much more mellow than "Clouded," providing a nice contrast between tracks. The music blends together seamlessly with Brent's voice, and the lyrics compliment the overall chill vibe of the song. The third track,  "F*** The World (Summer in London)" is also calm, but it's a little too slow for me to fully enjoy. For about half of the song, Brent's voice is pitched down in a deep, autotuned voice. I thought this choice was interesting, but I personally like Brent's voice much more without it being altered. Next in line is "Let Me Know." It has a very tranquil feeling that goes well with Brent's vocals, which feel fluid and vulnerable. This song feels like Faiyaz is ripping his heart out of his chest and baring it open for his lover to look at, along with all the wounds and cuts that she supposedly gave him. 
After this song, though, the album goes downhill. The music is unable to compliment Faiyaz's voice by this point. 
All in all, it was a pretty decent album. The first half carries the album to a solid grade of ⅗ falcons. Brent went for a very depressing atmosphere; if you prefer happy music, this album is not for you. This album would work as good background music for working, but not for very intensive, hype activities such as working out and running. I would recommend it to people who enjoy listening to R&B vocals over interesting music and beats, as well as to people who want to tap into a more emotional and exposed side of themselves.