The TikTok Hype, Explained
A Look at Why the Video Platform Has Taken Teenagers by Storm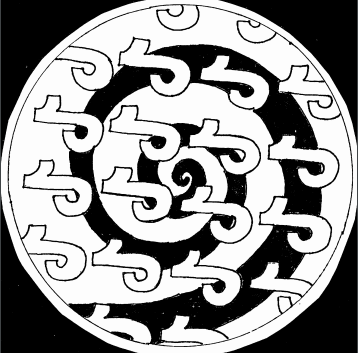 TikTok is an app that has exceedingly taken over teens' lives within the past year. With many viral videos being reposted onto other established platforms such as Instagram, Twitter, and YouTube, TikTok seems to be the origin of entertainment for most teenagers these days. The hype seems to have accelerated from out of the blue… but why? TikTok is a rebrand from the app Musical.ly, a video-sharing platform where users posted videos of themselves lip-syncing and dancing to songs in short clips. Along with the name change, the app's content has changed as well, and today it offers a wider range of videos, including humorous skits, dances, and challenge videos that last from fifteen to 60 seconds. Users describe it as a middle-ground between the discontinued six-second video app Vine and YouTube. This half-way point seems to be the sweet spot for video content, as TikTok is now the most downloaded app on the Apple App Store.
But what is it about TikTok that teens are finding so addicting? Is it the constant need for attention? Followers? Likes?  Entertainment? Or maybe it's just that instant gratification of never-ending content—the hottest trends are always changing on TikTok which keeps the videos fresh. And then there's the dancing. One of the most popular dances is the Renegade, which involves a series of fast hand movements in time with the beat and lyrics. The speed makes this dance especially challenging and even more addicting to get right. The many other TikTok dance challenges that have also gone viral follow a similar formula.
There are also popular individual creators, like Charli D'Amelio, who currently has 23.8 million followers on TikTok, and that number is still rapidly increasing, sometimes by one million in just three days. She and other so-called "Popular Creators" have started an LA-based "Hype House," which is comprised of 21 TikTok-famous teens with over 90 million followers collectively. Their influence on the app is evident through the many teenagers replicating dances, challenges, and trends started and passed on by members of the Hype House.
Here at CRLS, students can often be seen practicing dances in hallways and showing each other funny videos at lunch, but opinions vary. Sophomore Hiba Eddaif says that she likes TikTok because "it's a huge platform for people to connect, and find people who have the same humor as them." Eddaif originally downloaded TikTok to join in on the dance phenomenon, and has stayed because "it just keeps me attached to the good parts of my life …  it's good to have a break, even if it's for a couple of minutes to hang out with my friends and make a dance." On the other hand, Senior Louisa Monahan says, "I downloaded TikTok as a joke, … there were some actually funny videos, but it's also a waste of time … but it's addicting." With 500 million users worldwide and the average time spent on the app being 52 minutes a day, it seems many can agree on the addictiveness of the app.
Many TikTokers strive to become TikTok-famous, and for Mina Hasan '20, this dream is a reality. With 52,600 followers and 2.5 million total likes, she considers herself "well-known" on TikTok according to the number of followers she has and TikTok-famous according to the number of likes she's received. She describes her content as videos that "South Asians or Muslims can relate to … A lot of my famous videos are my family problems. And those are the funniest ones, but they're also really relatable, and people don't talk about them, so I kind of appeal to people that can relate to that." Hasan says that she didn't originally expect to become famous, but after one video blew up, the rest has been history. Some advice she has for aspiring TikTok influencers? "Make content that you think is relatable. That'll get you somewhere."
About the Contributors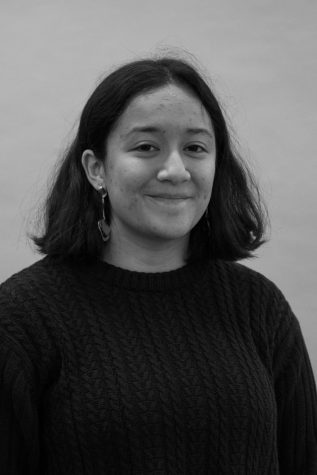 Lara Garay, Illustrations Editor
What elementary school did you go to?

Baldwin

What other activities are you involved in at CRLS and/or in the community?

Orchestra, Artists For...