Down-Ballot Races Are More Important This Year Than Ever
Why Congressional Elections Deserve Just as Much Attention as the Presidential Race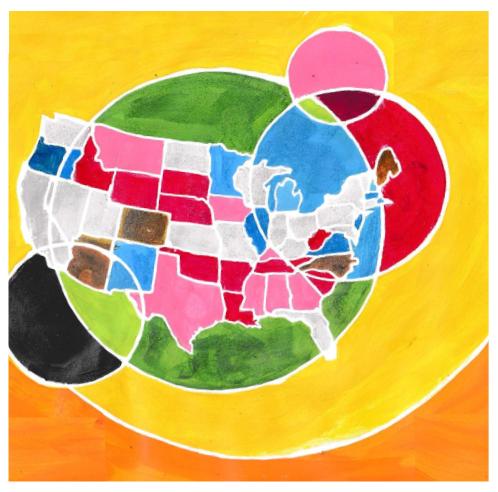 The race for the Democratic presidential nomination has been intense over the past few weeks. Many surprising twists, turns, endorsements, and dropouts later, what was once a 28-person field has narrowed down to two candidates: Joe Biden and Bernie Sanders, two older white men in their late 70s, each with a very different message for how best to defeat Donald Trump and govern the country once elected. The media and much of the country have been laser-focused on this race in the past few weeks and months, and understandably so. However, there are many down-ballot races playing out across this country, as Democrats vie for Republican seats in Congress and state legislatures, that deserve the same level of attention. 
Republicans, led by Kentucky Senator Mitch McConnell, currently hold a majority in the Senate, giving the Republican Party enormous sway in legislative decisions. Without a Democratic majority in the Senate, getting Trump out of office is only part of the fight as the progressive plans of both candidates, but in particular those of Senator Sanders, who won't get anywhere in a Republican-controlled Senate. 
"
The outcomes of down-ballot races could have a direct social and economic impact on the lives of citizens across this country and thus need our involvement."
The outcomes of down-ballot races could have a direct social and economic impact on the lives of citizens across this country and thus need our involvement. In Kentucky, former fighter pilot Amy McGrath is running against Mitch McConnell. McGrath has an uphill battle ahead of her in a traditionally red state, but given McConnell's overall unpopularity, she has a real chance to beat him this November. Nothing would be more symbolic than ousting McConnell, the man who has thwarted Democratic efforts on a range of issues for years— including efforts to pass stricter gun laws and to appoint President Obama's Supreme Court nominee, Merrick Garland. 
Other interesting races to note include the US Senate race in South Carolina, where Jaime Harrison is running to unseat Republican Lindsey Graham, as well as the West Virginia US Senate race where Paula Jean Swearengin, whose inspiring but ultimately unsuccessful Senate bid in 2018 was featured in the Netflix documentary Knock Down The House, is running again, this time to unseat incumbent Shelley Moore Capito. In addition to these examples, there are many low-profile races in the House and in state legislatures this November that need equal attention and support. 
Initiatives like Emily's List and Flip the Senate are working to make this happen by supporting the campaigns of progressive candidates across the United States who not only believe in progressive ideas but who truly reflect the demographics of our country. Our future lies in our ability to elect a new generation of people to power who listen to the voices of everyone, not just those of the loudest and the richest, and who care about the long-term future of our nation and planet.
About the Contributors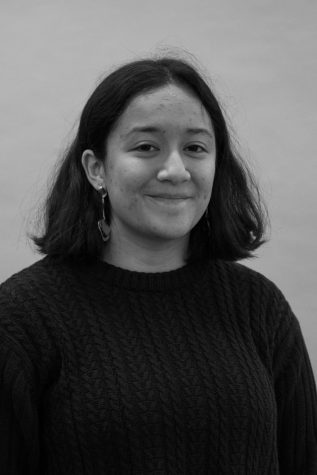 Lara Garay, Illustrations Editor
What elementary school did you go to?

Baldwin

What other activities are you involved in at CRLS and/or in the community?

Orchestra, Artists For...