Butternut Squash Soup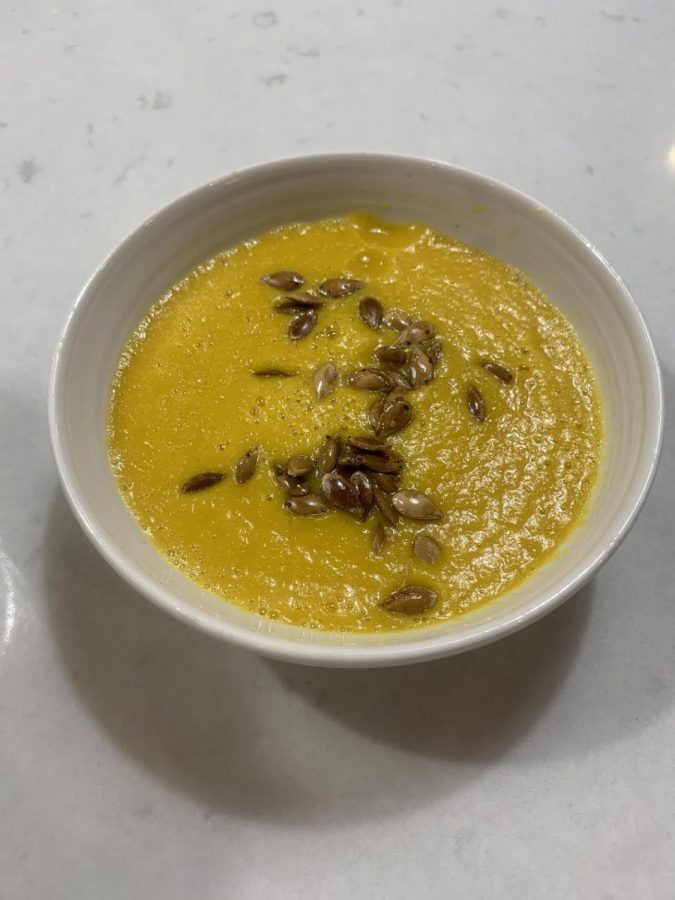 Note: this recipe requires a (large) blender or immersion blender. Yields about 6 cups.*
Ingredients:
3 pounds butternut squash (about 1 large squash)
2 tbsp olive oil
½ cup onion, diced
½ tsp salt (plus or minus some, flavor to taste)
2 garlic cloves, minced (add more or less for a more or less garlicky soup) 
¼ tsp black pepper (plus or minus some, flavor to taste)
3 cups vegetable broth 
Directions:
Preheat oven to 425°F. Halve and seed the butternut squash, and place on a baking sheet. Drizzle about 1 tablespoon of olive oil on the inside of the squash; sprinkle with salt and pepper. Turn the squash face down and roast until tender, about 40-50 minutes. Set the squash aside.
In a medium pot, heat 1 tablespoon of olive oil. Add the onion, garlic, and salt. Cook for about three minutes, or until everything has turned slightly brown. Put the contents of this pot into the blender, and scoop the butternut squash flesh into the blender as well (discard the tough skin). Add the black pepper and vegetable broth and blend until the soup reaches your desired consistency. Flavor to taste. Enjoy!
*If using an immersion blender, follow all steps, except cook the onions in a large pot and simply add the butternut squash flesh to it. Blend for about six minutes, or until desired consistency is reached. 
This piece also appears in our January 2020 print edition. 
About the Writer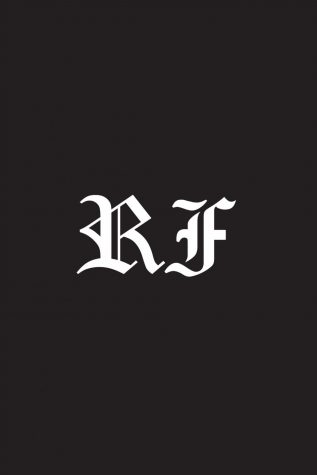 Maya Goldstein, Contributing Writer
What elementary school did you go to?

Cambridge Friends School

What other activities are you involved in at CRLS and/or in the community?

Club...