Five Notable Front-Runners from the 2019 Video Game Awards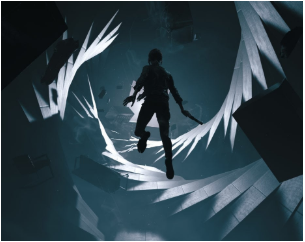 Sekiro: Shadow's Die Twice
From Software's Sekiro: Shadows Die Twice is set in Japan's Sengoku Era, following a shinobi named Sekiro on his journey to protect a young feudal lord amidst a civil war between two clans. From katanas to deadly soccer balls and everything in between, From Software delivers combat in a simplistic back-and-forth between Sekiro and his combatant. 
This third-person action game is brought to you by the same creators as the Dark Souls series and has been nominated for Best Action/Adventure Game, Best Art Direction, Best Audio Design, Best Game Direction, and the Game of the Year. Ancient Japanese myth surrounds this brilliantly modern masterpiece, making Sekiro one of the top choices for this year.
GRIS
GRIS, made by Nomada Studio, is a side-scroller puzzle game that uses mind-blowing visuals—and not much else—to tell a girl's story. 
The abstract obstacles and puzzles that the girl encounters reflect her mental state, letting the player piece together her story as she finds her way "out" of her inner demons. With no deaths or penalties involved, GRIS replaces the typical side-scroller challenge with an emphasis on story and meaning. This artistic masterpiece has been nominated for Best Art Direction, Best Indie Game, and Best Games for Impact.
Untitled Goose Game
Indie developer House House created Untitled Goose Game almost by accident, expanding on an internet meme to create a simple and hilarious game. You play as a goose. You can honk. You can pick things up using your beak. These tools are used to unleash trivial yet maniacal havoc upon a small town, such as stealing a groundskeeper's keys or "getting on TV" by raiding a surveillance store. 
The blank-faced yet oddly devilish goose has continued to be a sensation to many and encourages the player to really question their own sense of humor. This accidental masterpiece has been nominated for Best Independent Game and Best Fresh Indie Game. 
Tetris 99
Everybody knows Tetris. Whether you play it to get through that class at CRLS or stack blocks competitively in the Tetris World Championship, the cube-filled phenomenon is familiar to all. So, why make a new one? 
Tetris 99, produced by Nintendo, brings forth a new competitive battle-royale mechanic, where you compete in real-time against 100 other players, sending eliminated "junk" blocks to other player's screens while defending your own. The game has been nominated for Best Multiplayer Game despite the industry's shooter-style trend. Tetris 99 revitalizes the past, gaining a massive following despite its 35-year-old mechanics.
Control
Remedy Entertainment's Control is a third-person shooter with a story that is unafraid to bend the rules to achieve its surreal atmosphere. You, Investigator Jesse Faden, are tasked with uncovering the mysteries inside the maze-like Federal Bureau of Control's skyscraper that has been overrun by an alien race called The Hiss. Almost immediately, it is clear that things are not as they appear. Faden explores the supernatural environment, meeting even stranger characters along the way. 
Control's mind-bending visuals complement its unique combat, earning its nominations for Game of The Year, Action/Adventure, Art Direction, Audio Design, Game Direction, and Narrative.
This piece also appears in our December 2019 print edition. 
About the Writer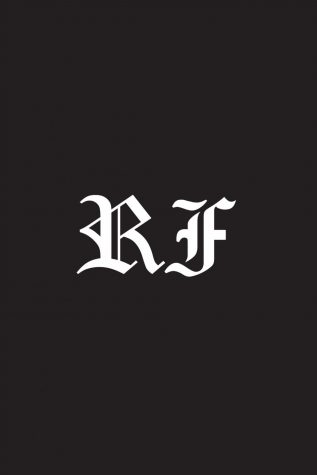 Will Bavier, Opinion Editor
What elementary school did you go to?

Duffy Elementary in West Hartford, CT

What other activities are you involved in at CRLS and/or in the community?

Soccer...