Birthday Cake: Yellow Cake with Chocolate Frosting
The Cake Batter
Ingredients: 
2 ¼  cups all-purpose flour
2 teaspoons baking powder
¼ teaspoon salt
¾ cup butter, softened at room temperature
1 ½  cups white sugar
3 eggs, room temperature
1 teaspoon vanilla extract
1 cup whole milk
1 tablespoon white vinegar
Directions:
Preheat oven to 350 degrees. Grease and flour two 8-inch circle cake pans, lining the bottom of each pan with a circle of parchment. Combine milk and vinegar and let sit (this will create a buttermilk-like liquid). 
Cream together butter and sugar until light and fluffy and until the mixture has turned slightly paler. Add eggs (if they aren't room temperature, set them in a bowl with hot water and let sit for three minutes) and vanilla into mixture. 
Whisk together flour, baking powder, and salt. Alternate adding the flour and milk mixture (add about ⅓ of each mixture at a time). Mix until just barely combined. 
Divide batter into the two pans and bake for about 32 minutes, or until a knife comes out cleanly from the center of the cake. Let cool completely before frosting.
Chocolate Frosting
Ingredients:
1½ cups butter (3 sticks), softened at room temperature
1 cup cocoa powder (unsweetened)
3 ½  cups powdered sugar (or up to 1 ½ cups more if desired)
¼ cup milk (or more or less depending on desired consistency)
1 teaspoon vanilla
Pinch of salt
Directions:
Beat the butter until light and fluffy, about 3 minutes. Add cocoa powder and beat again until light and fluffy. Add the powdered sugar (slowly!) until desired sweetness is reached. Add milk until frosting is as thick or thin as you would like it (if you add too much milk, add more sugar, and vice versa). Finish by adding vanilla and salt. Frost the cooled cake and enjoy!
This piece also appears in our October 2019 print edition.
About the Writer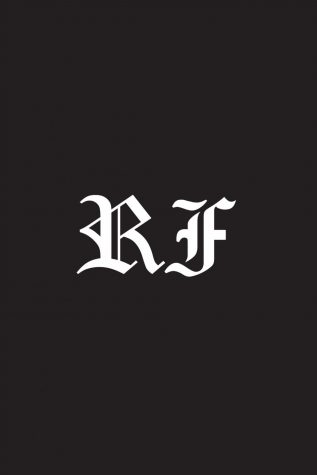 Maya Goldstein, Contributing Writer
What elementary school did you go to?

Cambridge Friends School

What other activities are you involved in at CRLS and/or in the community?

Club...