Studying Abroad with CIEE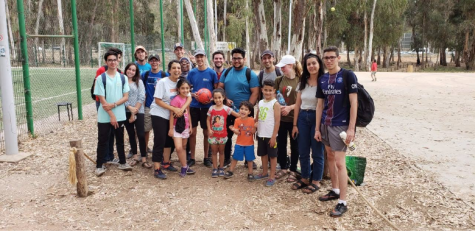 Two CRLS students, Nacie Loh and Josie O'Toole, traveled with the Council on International Educational Exchange, more commonly known as CIEE, to Spain and Morocco this summer. CIEE is a non-profit that takes students on a variety of study abroad programs that range in focus from service work to studying language and culture to learning about art. The program offers need- and merit-based financial aid, and CRLS offers separate airfare scholarships. Here, Loh and O'Toole recount their experiences.
Josie O'Toole: Life In Morocco
My CIEE trip was focused on language and culture and based in Rabat, Morocco. I heard about the program from Mr. Dagher, the Arabic teacher at CRLS, and was immediately intrigued by the possibility of learning more Arabic as well as exploring another culture I knew nothing about. 
The exposure and immersion I had while abroad gave me a much better understanding of not only Moroccan culture, but my own American culture. Not until after I left Morocco did I really feel any sort of culture shock. Back in the US, I am constantly thinking about the important characteristics of American culture that we don't always realize. The stereotypes that surround Muslims and Arabs in America, the difficulty of immigrating here, the desire to search for opportunity in America, language, and class-associated barriers were all things that were immediately more noticeable when I returned. Additionally, the assumed privileges of American life, such as money, opportunity, and the idea that all products are better in America stood out to me in a way it hadn't before.
"
The immersion I had while abroad gave me a better understanding of not only Moroccan culture, but my own American culture."
The excited and incredible people on the trip made the experience even better. I stayed with a host family and three other girls in my program: two from Chicago and one from Boston. Together, we explored the city, met friendly locals, and shared the unpleasant symptoms of traveler's sickness. All of these experiences connected everyone in our program in unforgettable ways. We are all still in contact, constantly making plans to reunite.
Living with a host family as opposed to in a dorm with other program students helped me experience what it is really like to live in Morocco: the lifestyle, the cultural norms in the house, and the day-to-day activities. 
Most of all, I learned that the new places, people, and lifestyles that you discover on your own when abroad creates an eager desire to learn and explore, and that freedom is an essential part of any study abroad program.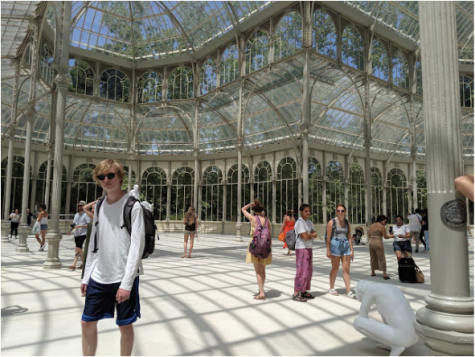 Nacie Loh: The Art of Madrid
In November of last year, I applied and was accepted to one of CIEE's global discovery programs, called "Madrid Through the Arts." I had very little idea of what the program would entail, and I arrived at John F. Kennedy airport in New York City with an open mind and a gift for a hypothetical host family in hand. I soon found out that I was going to be living in a dorm, that my program only had seven people, and that we were going to do a flamenco workshop. I was immediately skeptical. To my surprise, though, the flamenco class ended up being one of my favorite afternoons, the other people on the trip became great friends of mine, and the dorm allowed for much more free time than living with a host family would have. 
After a few days of recovering from jetlag, I finally ventured out of the dorm with my new friends in our free time. We took the subway to the Plaza del Sol (the Harvard Square of Madrid!), in pursuit of gelato. As the weeks wore on, we grew more confident and began searching for different kinds of food, shops, and art exhibits in neighborhoods further from our own. 
Figuring out how to navigate unfamiliar situations was thrilling, as we were forced to learn the ins and outs of the city. Madrid is truly an artist's city—with so many museums and an abundance of beautiful architecture, I was inspired everywhere we went. Seeing work by Picasso, Goya, Dali, and other greats, I was struck by the beauty and meaning the pieces possessed. All tourism activities on our trip were tailored to our group's theme and were perfectly balanced between typical art classes and workshops that would push us out of our artistic comfort zones. 
"
Little did we know, the shared experiences would bring us together."
As should be evident, the independence and free time we had through our programs were hugely impactful to both Josie and me. Not only did we learn more about ourselves through these trips, but we had the chance to really do what we enjoyed. The freedom to explore new cities and parts of town, eat out on our own, and organize trips with friends only added to the atmosphere and uniqueness of our host cities.
Equally as meaningful was the fact that many people on our trips were not like the people we know in Cambridge. At first encounter, the different types of people from all over the United States shocked both of us, making us each skeptical of the other members of our groups. But little did we know, the shared experiences would bring us together in an entirely new way, and we would even become close friends with people from Kansas and North Carolina, for example. 
Both programs opened our minds to the surprising similarities we shared with strangers, locals, and soon-to be-friends. We are both considering studying or living abroad in the future based on our experiences this summer and we hope you will too.
This piece also appears in our September 2019 print edition.