Artist of the Month: Hanna Carney
Hang on for a minute...we're trying to find some more stories you might like.
At CRLS, it is well known that senior Hanna Carney is a powerhouse. Carney has been involved in the arts since a young age, devoting herself to a wide variety of musical and artistic activities. She credits the North Cambridge Family Opera, which she participated in for much of her childhood, for launching her into the world of singing.
While many students are burnt out by their senior year of high school, for Carney, the year has turned out to be her most ambitious one yet. In fact, it almost seems like anywhere you go, you see Hanna Carney performing. In school, she danced and choreographed for Modern Dance Company. She was the vocalist for World Jazz Ensemble and Big Band, and a co-leader of Sassafras, one of the CRLS a cappella groups.
Around Cambridge, she played Princess Leia in the North Cambridge Family Opera's production of Space Opera, and is performing an original song with her Jazz Workshop class at the Lilypad in Inman Square in June. She has even moved outside of Cambridge to Boston as a student in the City Music High School Academy program at the Berklee College of Music, not to mention that she is the head of the CRLS a cappella program and associate producer of a CD World Jazz Ensemble is putting together.
This incredible devotion to the arts did not come without sacrifice, though. "To do all of [this], I've had to sacrifice spending time with my friends," Carney reflected. Looking back, Carney sees her inability to see her friends as one of her "biggest regrets in high school." Carney also often struggles to find time to eat lunch. "I'm either doing homework that I won't have the time for later or working on arranging, practicing, or scheduling arts stuff," she said.
It took Carney a while to feel like a "true musician," despite singing from a young age. "There was so much I didn't know [before high school] … now, I'm at the point where I can not only understand what instrumentalists are saying, but I can also communicate what I want them to do," she said.
This year, Carney has proven herself to be not just a musician, but also a performance organizer. For her final show with Sassafras, Carney enlisted members of the CRLS step team to perform a step routine alongside her group during their first song. She drew inspiration from her experience in jazz to teach her group about mic and vocal technique, and her experience in Modern Dance Company to orchestrate the lighting and choreography for the show. She sang the song with the strength, vocal agility, and brightness of … well … of Hanna Carney.
After the song finished, the crowd rose to their feet to give her a standing ovation. Looking back, Carney says, "I'm not going to lie, I almost blacked out after that first song." After she left the stage, Carney described feeling "so proud of the girls and exhausted and grateful."
As for the future, Carney hopes to release an original extended play album over the summer and continue to learn to play upright bass. In college, she wants to be involved in bands and ensembles and hopes to have a little more time to focus on dance and sculpture. Carney feels deeply connected to CRLS and grateful for the opportunities that it has provided. "The arts basement at CRLS has been so good to me. I can't express how grateful I am for all the friends and faculty with whom I've shared these four years," she says. "I can't wait to come back to see all that's created in the future."
This piece also appears in our May 2019 print edition.
About the Writer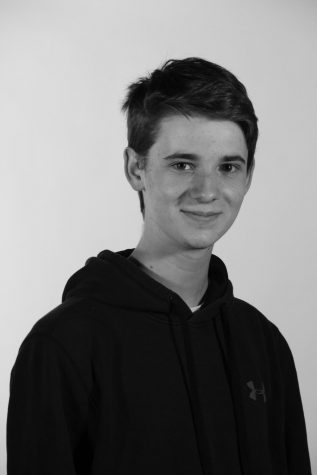 Luca Johnson, Arts & Entertainment Editor
What elementary school did you go to?



What other activities are you involved in at CRLS and/or in the community?



If you could...