College Scandal Leaves Athletes Feeling "Betrayed"
Bribes to Coaches at Elite Colleges Expose Injustice in Sports Recruiting System
In March of this year, federal prosecutors pressed charges on 50 people around the nation for bribery concerning college admissions. The report cites numerous Division 1 coaches who were bribed by parents to give one of their recruitment slots to their children. In many of these cases, the applicants involved in the scandals had never played the sport before.
Soccer coaches recruited students for Yale University and the University of Southern California who had never played soccer. Stanford University recruited a sailor who had never sailed. Even next door at Harvard, the fencing coach is being investigated as a part of a separate but similar bribery scandal. These recruitment slots meant guaranteed admission to the school, but the applicants, in fact, had never in their life played the sport they gained admission for.  
When a coach recruits an athlete, the coach can offer them admission to the school. For most schools across all divisions—one, two, and three—coaches from each respective sport are given a certain number of "slots" each year. Coaches will have a list of players that they like and want to support, and when they meet with admissions, they can tell them which students they would like to be admitted to the school because of their athletic talents. Each coach only has a limited amount of "slots," and they are designed to keep the team competitive and successful at the given sport. Depending on the sport, the school, and, in some cases, past years, the number of "slots" that a coach has can vary from year to year. These spots are coveted by thousands of student-athletes who have made it their goal to play a sport competitively in college.
Cambridge has many athletes who want to compete in college, but this scandal affects everyone. According to the Register Forum's survey of CRLS students, most people would feel cheated if someone got into college ahead of them only because of money. Students used words such as "disappointed, furious, discouraged, and cheated." One CRLS senior said, "It is pathetic and wrong. If someone is that rich they can get anything, but this makes a huge difference to low-income students." Junior Nikolas Taylor says that if someone cheated and got into college ahead of him, he would feel "betrayed by the system."
Josh Dunbar '19, who was recruited for soccer by Division 3 Clark University in Worcester, has some pretty strong opinions on the subject. "The recent developments in this story are extremely disappointing. College athletics and recruiting are already seriously affected by money. I know for soccer that to play in college you pretty much have to be playing club, which costs money, then you have to travel to tournaments to be seen by coaches, which costs money, and even the ID camps held by certain coaches cost money. The system is already extremely biased towards kids with money who try and get recruited the right way, and that makes this scandal even more disappointing because it is just absurd and unfair."
Because there is no precedent for a sports recruitment scandal of this size, it is difficult to predict what the possible punishment could be for those involved. Sure, most coaches who were named in the report have already been fired or resigned themselves, but should legal punishment follow as well? From the survey, many CRLS students think that jail is appropriate for people who knew of the scheme. Others believe that it depends on if the student knew what the parents were doing behind the scenes to get them in.
"
The system is clearly already designed to allow kids with money more opportunities"
The system is clearly already designed to allow kids with money more opportunities, but it is clear that CRLS students view this recent scandal as outrageous and unfair. The details of the case that have been released to the public show a large scale, institutionalized, cheating scheme that favors the rich, and most students are understandably disappointed by this.
This piece also appears in our April 2019 print edition.
About the Writer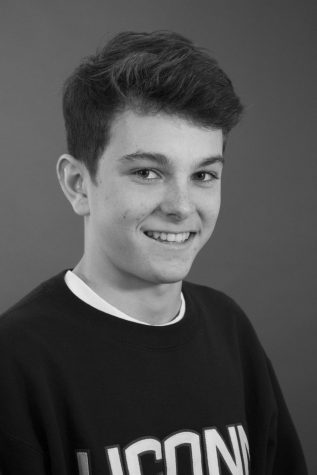 Rory Millar, Sports Editor
What elementary school did you go to?

Peabody

What other activities are you involved in at CRLS and/or in the community?

Cambridge Youth Council,...