Jordan Peele's "Us": Who Is Really Missing the Mark?
Hang on for a minute...we're trying to find some more stories you might like.
Falcon rating: 5/5
Writer and producer Jordan Peele capitalized on the success of his 2017 Academy Award-winning film Get Out with the release of his latest project Us this past March. In Us, Peele employs doppelgängers to explore themes of equity and opportunity. Us implores audiences to think about the dispossessed by using characters who live in tunnels situated beneath the US. These people are literally unseen, but imagine if they could live our lives and have the same opportunities. What would stop them from becoming us?
The film opens with a chilling scene set on a Santa Cruz beach in 1986. A young black girl, later identified as Adelaide, leaves her father behind to finish a game of whack-a-mole, wandering off into a hall of mirrors at a carnival. Reflections flit past her in every direction, and while searching for an exit, she runs into another little girl: her doppelgänger. Immediately, the movie fast-forwards to the present, where we are introduced to the Wilson family: Adelaide (Lupita Nyong'o), Gabe (Winston Duke), Zora (Shahadi Wright Joseph), and Jason (Evan Alex). On vacation, the family returns to the beach where Adelaide, now a mother in her late 30s, had encountered her doppelgänger many years before.
One thing leads to another, and soon the film reaches one of its key scenes: the Wilsons look out the window to see a family standing in the dark driveway. Jason, the youngest, declares, "It's us." The family, clothed in red coveralls and holding golden scissors look human, yet their movements are stiff and animal-like. The Wilsons watch fearfully through windows as the mysterious figures advance towards their home. Throughout the rest of the movie, the Wilsons struggle to survive relentless attacks from their doppelgängers.
Peele uses doppelgängers to illustrate America's social divide as a result of opportunity. Each doppelgänger is similar enough to their counterpart for them to be recognizable. However, they have been shaped by different environments. For example, Adelaide's doppelgänger describes her life in its joyless entirety. While they have shared many of the same experiences, Adelaide's life has been easy, whereas her counterpart's has been full of suffering.
Except for Adelaide's clone, the doppelgängers have never learned to speak, to love, or to feel happiness. Instead, their lives are sad imitations of their counterparts' lives above ground.
Jordan Peele's Us invites viewers to examine the social tether that links classes. Us is so much more than your run-of-the-mill horror movie. The film introduces complex themes and relates them directly to current issues in society. Peele's dystopian world interrogates the issue of social inequality by using doppelgängers as a metaphor for America's lower class. On the surface, Us is a movie that warns us all about the danger of clones. At its heart, Us is a meditation on America's social divide.
This piece also appears in our April 2019 print edition.
About the Writer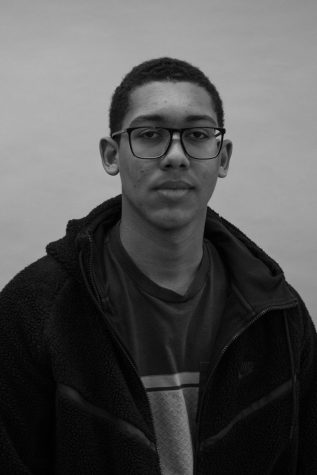 Sekai Tully Carr, Arts & Entertainment Editor
What elementary school did you go to?

Wagenburg Gymnasium

What other activities are you involved in at CRLS and/or in the community?

In my spare...