Earl Sweatshirt's Awaited "Rap Songs" Altogether Impresses
Hang on for a minute...we're trying to find some more stories you might like.
Falcon rating: 4.5/5
In his third album, Some Rap Songs, Earl Sweatshirt continues to explore his unique voice on a very intimate and experimental project. Following a three-year wait, many fans may have been disappointed to see the album's 25-minute runtime, but Earl gives the 15 tracks a cohesive feel and a great deal of substance, making it much greater than the sum of its parts.
The Odd Future rapper also shows a clear progression from 2015's I Don't Like S***, I Don't Go Outside, with this album retaining his dark and personal style, but in a more focused and conceptual package.
"Shattered Dreams" kicks off the album perfectly, cutting from the voice of James Baldwin to a smooth soul sample. Earl sets the tone for the rest of the album with his laidback lyricism, but he also introduces us to an unfortunate theme of the record: his own suicidal thoughts.
Earl is at his poetic best on the album, weaving together lines with multiple layers of meaning, using diverse analogies from baseball to barbecues to convey his feelings. Each track flows into the next, which, along with the slow and jazzy production, gives a lethargic feel. Listeners get a window into Earl's world, where hard times and depression keeps him from being productive.
On "The Mint," he laments his lack of activity on the music scene, saying, "Two years I've been missin', livin' life / You was wildin', every day was trash," and then describing his life as "Sand fallin' out the hourglass / Grand total, it's a whole lotta raps / Quicksand, scramblin' outta that." These evocative descriptions paint a vivid picture of Earl's mindset and everyday life.
This album comes at the end of a long, hard year for Earl, which started off with the death of his father, the South African poet Keorapetse Kgositsile. On "Red Water," he gives an idea of what this grief felt like. For me, the highlight of the album comes on "Playing Possum," which actually features no rapping from Earl himself. Instead, it is a mix of his mother giving a speech and his late father reciting his poetry.
Considering Earl's parents divorced when he was young, this is a very touching moment where he is piecing together his family through music. On the next track, "Peanut," the second-to-last of the album, he returns to his grief: "Bless my pops, we sent him off and not an hour late / Still in shock and now my heart out." Luckily, the last song, "Riot!" leaves us off on a somewhat brighter note with a bright and hopeful instrumental.
As a whole, Some Rap Songs is an extremely strong project that improves with every listen. Earl Sweatshirt gives some of the best lyricism of the year, with a particularly poetic style to his rapping. The production is excellent, showing the influences of legendary artists like Madlib, MF Doom, and J Dilla. While the influence is heavy, it still manages to be very original.
Most of the samples are perfect fits for the songs, but sometimes in his efforts to be experimental, Earl falls short. The backing tracks on songs like "Cold Summers" and "Peanut" fail to resonate with me. They just lack a certain sweetness that makes them a little more unpleasant than they need to be to get across their themes.
Still, this album is so cohesive and so full of meaning that it gets very high marks in my book. If you're looking for an album that will stimulate you as a music listener and get you thinking, Some Rap Songs is a great listen.
This piece also appears in our January 2019 print edition.
About the Contributors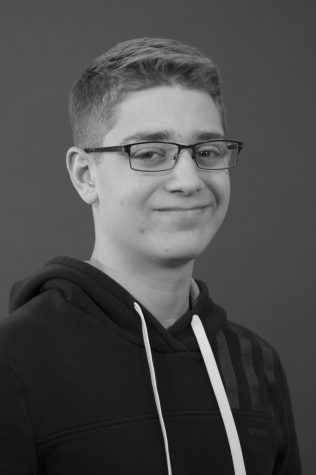 Jonah Tauber, Arts & Entertainment Editor
What elementary school did you go to?

Graham & Parks

What other activities are you involved in at CRLS and/or in the community?

Latin Club,...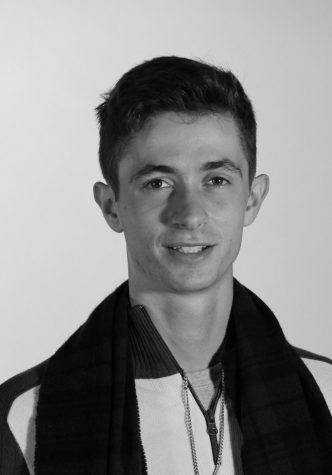 Peter Fulweiler, Contributing Writer, Illustrator
What elementary school did you go to?

Baldwin

What other activities are you involved in at CRLS and/or in the community?

Soccer, Lacrosse, Basketball,...