21 Savage's "i am > i was" Branches Out, Provokes Emotion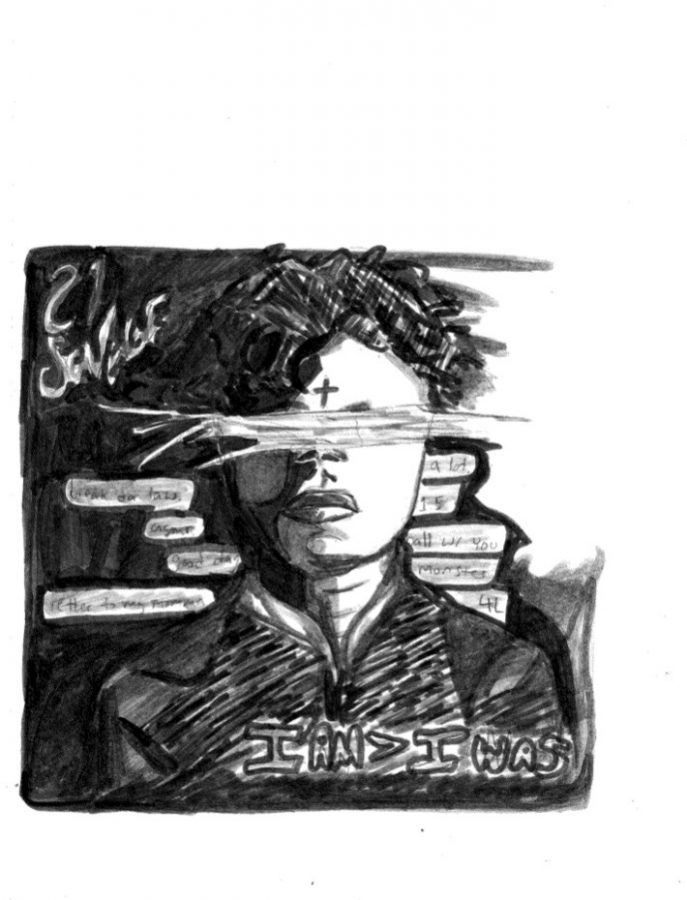 21 Savage released his second solo album, i am > i was, on December 21st. As the title suggests, this album showcases a great deal of artistic and personal growth for the Atlanta rapper. He continues with many of his usual trap bangers but supplements these with personal songs that touch on more complex themes. The album also is loaded with big name features, some being 21's usual collaborators like Offset and Post Malone, while others are less expected, like ScHoolboy Q, J. Cole, and Childish Gambino.
i am > i was starts off with what is far and away the best track on the album, "a lot." The soulful sample and lyrical content of this song really sets the tone for the album. On the chorus, 21 uses a series of questions, all with the answer "a lot," to illustrate the many contrasts in his life. J. Cole hops on at the end of the track, providing probably the best guest verse of the whole album. There's a big shift in tone afterward to the aggressive "break da law." The album continues like this, oscillating from 21 Savage's bread and butter of gangsta rap to more emotional stuff, showing his expanding variety. "1.5," which features Offset of Migos, is a great braggadocious trap anthem, showcasing 21's hit-making ability. "asmr" starts off like most of the other songs on the album, but features a strange whispering verse. I don't think it quite came off, but it was interesting.
The most emotional song of the project is "ball w/o you," an introspective view into 21's fraught love life over a mellow keyboard sample. On "good day," we get a something like a trappified and much more violent version of Ice Cube's '90s classic "It Was A Good Day." "monster" is another quality track, but unfortunately Childish Gambino's verse doesn't quite live up to his usual standards. 21 returns to his emotional side again in the second to last song, "letter 2 my momma," which is a very loving tribute to his mother. He then closes out the album with yet another aggressive banger in "4L."
Overall, i am > i was does live up to its title in displaying 21 Savage's development, but still shows that the artist has some room to grow. None of the songs are particularly bad, but a few are pretty mediocre. The highlights are quite strong, especially "a lot." As a whole, the tracklisting switches up between sensitive and combative too rapidly, which gets the themes mixed up. Still, 21's willingness to push the envelope and consistent quality make this album a very enjoyable listen. His signature flow and great bars over well-crafted beats are a formula for success. 21 Savage's willingness to mix up the trap genre while retaining what has made him successful in his career has so far yielded a very solid project in i am > i was.
This piece also appears in our January 2019 print edition.